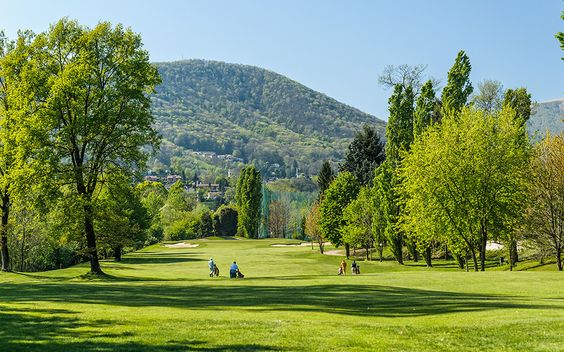 Teeing Off in Lugano, Switzerland

Every now and then even the most avid of golfers need to relax. If you are considering a holiday to Europe soon you may want to consider Lugano, which is deep in Switzerland's canton of Ticino. This particular Swiss city has breathtaking views, including the stunning Lake Lugano and the surrounding Lugano Prealps. Even more importantly it also has the Golf Club Lugano, which is a truly picturesque course.
Tee off at Golf Club Lugano
Golf Club Lugano is one of Ticino's trio of world-class, professional-grade courses (the others being the Ascona and Losone Golf Clubs). It is one of Switzerland's 90+ courses, which may seem surprising, given the country's mountain topography and eight months a year of snowfall. But Switzerland is a golfer's paradise and Golf Club Lugano is one of its very best courses. It is an 18-hole course nestled just above Lake Maggiore. It was originally founded in 1923 using architect Donald Harradine's design. But the course has been renovated several times since 1992, with course designer Cabell B. Robinson leading the redevelopment.
Lugano's golf course is known for its stunning views, as well as the mighty Magliasina River, which snakes through the entire course. This river is part of many holes and a challenge for golfers to avoid. In one round of golf, players will have to play over and around it up to 8 times.
Golf Club Lugano has a mixture of narrow short and long holes, which will test a player's precision and driving skills. The sheer beauty of the course is undeniable. There are par 3s framed by the mountains and tree-lined par 4s overlooking sweeping, stunning landscapes. It is by and large a recreational course, and is best played for enjoyment purposes.
Shop, sight-see, socialise
There's more to the upscale city of Lugano than just an exquisite golf club. The city is home to a range of high-end boutiques where you can shop. Lugano also has plenty of attractions for sightseeing, such as Lake Lugano, Monte San Salvatore, and Monte Bre.
What's more you can end your day at the Casinò Lugano, the city's preeminent casino. It is known for its world-class service and expansive games. Chief among these is the poker room where you can meet new people. In fact, Quartz reports that poker is starting to replace golf as the best way to network in the business world. This is especially true for younger generations, to whom poker appeals to more than golf.
Poker's popularity has largely been due to the accessibility of the game. Unlike golf, which takes years of practice, poker players are able to get up to speed very quickly. The online guides on partypoker are aimed at players at all levels and provide an immediate gateway into different tournaments. The ease in which players can learn the game is why it is fast replacing golf as the best way to meet and network with new people. Don't worry though as in Lugano you can combine the two. Play golf and meet new people during the day and then retire to the tables of the casino at night. And this is why Lugano is truly magical.
If you happen to be visiting Lugano, then Golf Club Lugano is exactly where you want to play. The course requires skill and technique, and its views are amazing. Plus it presents a challenge that is just about right for recreational play.
Stay up-to-date: