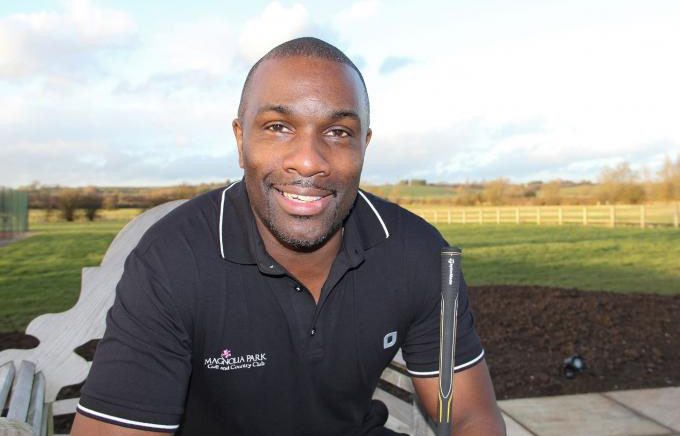 DEREK REDMOND

The former Olympic 400m runner loves to play golf in exoctic locations, but recommends travelling first class …..
My first ever golf holiday was to…La Manga Club in Spain in the early 1990s. I can't remember how I played, because I don't think I was sober for much of the time – but I know I enjoyed it!
My most recent holiday was to…St. Vincent in the Caribbean.
My favourite golf course is… the Brabazon Course at The Belfry fan. It's got some really fun holes, like the 10th and the 18th, and it's got all that Ryder Cup history. The hotel is great too, and is perfect for a weekend away with the lads.
My ideal dream fourball would include…Barack Obama, Santiago Luna – who is fantastic guy – and going back in time – you'd have to play with Seve.
My most memorable/best ever round was at… the Allied Irish Bank Golf Day this year at a course in Stratford. I went around in 11 over par off a 24 handicap.
My favourite golf resort is… Sandy Lane in Barbados.
I always travel with… my wife.
My favourite city in the world is… a toss-up between Barcelona and Rome, but I will go for Rome, because I didn't pull a hamstring there!
My most memorable holiday meal was at… the El Oceano Beach Hotel in Mijas, Spain. The restaurant has a stunning terrace overlooking the sea. The menu is a mixture of 'surf 'n' turf', but it's the views that you remember.
My worst holiday experience was… on a cruise to Madeira. I say a cruise. My luggage got lost en transit from my flight out there, so we missed the ship's departure while waiting for it to arrive, and flew home the following day.
The golf course I'd most like to play is…Carnoustie in Scotland – I've heard a lot of good things about it, and would love to play there.
I'm planning a golf trip to… Belek in Turkey. A good friend of mine, John Regis, goes there for one of his golf days, so that is the next trip, and I'm really looking forward to it.
My top travel tip is … to turn left when you walk on to the plane!
Stay up-to-date: