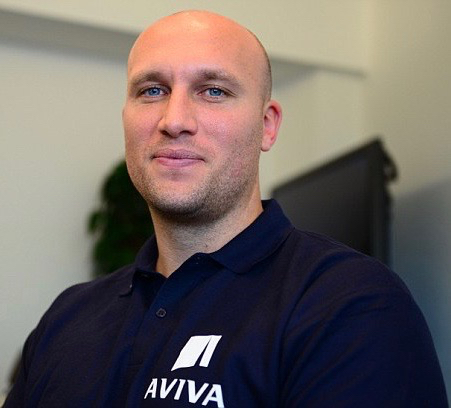 DEAN ASHTON

The former Norwich and West Ham striker always packs a pencil bag when he heads off on his golfing trips, and longs for a game at Pebble Beach
My first ever holiday was to… Vale Do Lobo in the Algarve. I was injured at the time, so I only got to play once. I've been back a few times since though.
My most recent holiday was to… Majorca. I go every year with friends and have a couple of good days, including a few drinks.
My favourite golf course is… the West Course at Wentworth. I just love the way it is set up from the tee, how difficult it is – it's a glorious golf course.
My ideal holiday fourball would include… Tiger, Seve and Dustin Johnson. I just love seeing great players in action. Tiger, well because he's Tiger, Seve for his short game magic and powers of recovery, and Dustin for his effortless power. Sergio Garcia would be my back up.
My best ever round was at… Sheringham on the Norfolk coast. I went round in level par off a seven handicap. I play off five now, but still haven't managed to break par for 72 holes.
My favourite golf resort is… PGA Catalunya in Spain. It is a special place – arguably the best in Europe.
I always travel with… a pencil golf bag. I never know when I'm going to get a buggy, so I don't want to be lumbered with a tour bag.
The best hotel I've ever stayed in is…Turnberry. It's unbelievable. Even though I've stayed in some magnificent places in Europe, I never tire of looking back up the hill to the hotel. The golf courses aren't too shabby either.
My favourite city in the world is… London. I don't think anywhere beats it when the weather is nice.
My worst holiday experience was ... when my golf clubs didn't turn up on a trip to Portugal. I had to borrow a set, and they were shocking – and so was my golf.
The golf course I'd most like to play is… Augusta. Even the top pros get excited about playing it year-in year-out, which says everything you need to know.
I'm planning a golf trip to… America. I've yet to play in the States, so I'd love to go over to the west coast and play Pebble Beach.
My top travel tip is… to put a couple of clubs in a mate's bag, perhaps the putter and driver, and he does the same with you, so at least if your clubs go missing, you've got a couple to play with!
Stay up-to-date: