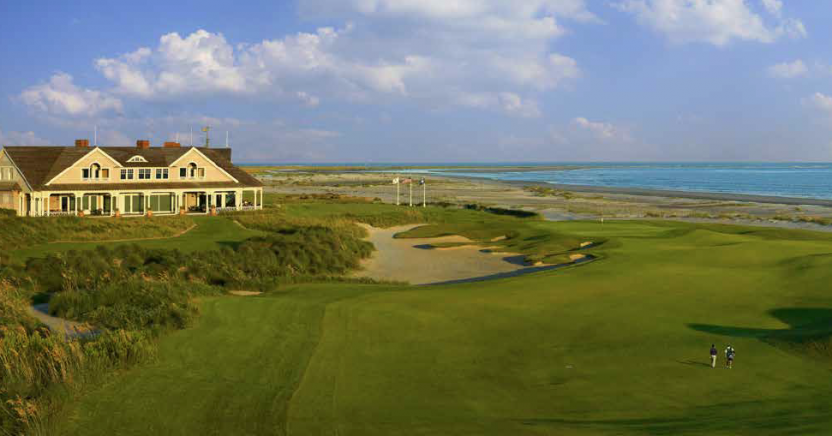 Charleston, USA

If you're looking for a Stateside holiday with authentic Southern hospitality, a dose of American history, and a collection of some of the world's finest golf courses, then the charming city of Charleston, South Carolina, with its new direct flight from London Heathrow, ticks all the boxes
There is good reason that cars carrying South Carolina licence plates are emblazoned with the slogan 'First in Golf'. The first golf club, golf course, and golf clubs imported into the United States all originated in its oldest city, Charleston, and it's hard to drive a few miles in any direction without seeing a sign post for a country club or a golf resort. 
Today, the Charleston area boasts more than 24 courses, including many designed by some of the game's most notable architects, such as Pete Dye, Tom Fazio and Jack Nicklaus.
Visitors to the city are spoilt for choice for golfing experiences in a region that is generically called the 'Lowcountry', and which takes in the coastal counties of Charleston, Berkley and Dorchester. Thousands of golfers make the pilgrimage to the region's showcase resort, Kiawah Island, where the Ocean Course and no fewer than five other world-class tracks could occupy the first week of any vacation, but there are plenty of other quality tracks on which to test your skills.
The two stunning layouts at Seabrook Island – Ocean Winds and Crooked Oaks – should definitely be on your checklist, while there are two more stunners to be played at Wild Dunes, where the Fazio-designed Links and Harbor courses continue to earn rave reviews.  Elsewhere, and at more affordable rates, there are tee times to be booked at Dunes West, Patriots Point Links, RiverTowne Country Club, Shadowmoss Plantation, Wescott Plantation, and, for those with a taste for American history, The Links at Stono Ferry, which is sprinkled with relics from the Revolutionary War, many of whose battles were fought around this region.
For followers of top-flight tournament golf, this summer sees the historic Country Club of Charleston host the 74th US Women's Open (May 31-June 3), which will offer fans the chance to see the world's best female professionals in action over the club's stunning Seth Raynor-designed course.  With the course located close to the city centre, it presents the ideal opportunity for visitors and locals to drop in to catch the action. 
Between rounds, the area has much to offer visitors, including Charleston itself, which was recently voted the best small city in North America. Boasting a rich history and a vibrant contemporary culture, Charleston is awash with great restaurants, lively bars, and a buzzing nightlife. It's a place to savour smoky, slow-cooked BBQ, sample a legendary oyster Po' Boy sandwich, or sip on Bourbon-laced cocktails or locally-brewed craft ales at the numerous rooftop bars on King Street and all over the city. 
Shoppers can hunt out bargains at the infamous Charleston City Market, soak up the city's culture on a carriage ride through the historic district, or perhaps learn the dance which got its name from the city where it all began. 
Music is central to Charleston culture, and there are no shortage of jazz clubs and bars in wvhich to listen to live bands and gigs, while architecture fans can marvel at the unique design of the multi-coloured stucco houses that line the city's streets and avenues. The city is bike-friendly, and easy to walk, so you'll only need a car when heading out of town for golf. And what golf awaits.
Ocean Course, Kiawah Island (kiawahresort.com, Green Fees: $281-$387)
Since its hosting of the 1991 Ryder Cup, the Ocean Course has been on every golfer's bucket list, blowing away visitors with its lethal blend of tidal marshland carries, scrub-covered coastal dunes and wildly undulating greens.
While toned down from the nearly unplayable version that hosted the 2012 US PGA Championship – which it will do again in 2021 – the 7,356-yard layout is still relentlessly tough, yet it reels you in with its tranquil Lowcountry environment, and a finishing stretch of holes along the Atlantic that offers a second-to-none mix of beauty and brawn. 
Wild Dunes, Links Course (wilddunes.com, $145-$155)
The hole and course that put Charleston on the golf map was the 18th at Wild Dunes Resort, on the Isle of Palms north of the city. The year was 1980, and Tom Fazio's first major solo design set tongues wagging, thanks to a rolling landscape draped with marshes, ancient oaks and scrub-covered dunes that Fazio called 'an architect's dream'. Its par-5 18th hole, the Atlantic hard by the left edge, quickly became one of the most photographed in golf.  Also on the same resort, the Harbor Course, another Fazio design, measures up pretty well with its older sibling, with nearly every hole encountering lakes, salt marshes or the Intracoastal Waterway.
Turtle Point (kiawahresort.com, $130-$221)
At most resorts this layout would take centre stage, but on Kiawah Island it's just a terrific test that's understandably overshadowed. Designed by Jack Nicklaus in 1981, and refurbished a couple of years ago, Turtle Point is a treat, with tight fairways and shallow greens – often set on the diagonal and usually fronted by trouble – making it a solid test. Holes zigzag through lush vegetation and meander along marshes and out to the ocean. The most memorable holes are in the stretch from 14-16, which are closer to the Atlantic than any on the Ocean Course.
Osprey Point (kiawahresort.com, $130-$221)
This Fazio creation makes a compelling case for a No.2 ranking at Kiawah Island Resort. Opened in 1988, it starts with its own clubhouse, then tosses into the mix four large natural lakes, inlets of saltwater marsh and maritime forests of old live oaks, pines, palmettos and magnolias. Short, strategic par 4s, water on 15 holes, and a network of wooden bridges that link one hole to the next, mark out Osprey Point as another 'must-play'.
Cougar Point (kiawahresort.com, $130-$221)
Arguably Charleston's most underrated track, Cougar Point is a reworking of an original Gary Player design. Stretching to 6,875 yards, it boasts a handful of holes routed along the Kiawah River, with graceful shaping, along with beautiful woods and marsh backdrops, making for a very entertaining round.
Charleston National (charlestonnationalgolf.com, $62-$81)
Plenty of forced carries over marsh characterise this Rees Jones design in Mt. Pleasant, just north of Charleston, but handsome Lowcountry vistas of Hamlin Sound, Bulls Bay and the Intracoastal Waterway will make the sting of losing a few balls somewhat more palatable.
Dunes West (duneswestgolfclub.com, $52-$96)
Arthur Hills carved out this 6,859-yard course in 1991 from land that was once part of the historic Lexington Plantation. Ancient oaks, tidal marshlands and Bermuda-topped dunes are all part of the challenge and beauty that serve as powerful enticements. The unusual closing hole is a 456-yard par four that skirts the marsh.
The Links at Stono Ferry (stonoferrygolf.com, $55-$88)
This Ron Garl design is sprinkled with relics from the Revolutionary War. An appealing front nine twists through the forests, but things heat up on the back nine, owing to a handful of scenic holes along the Intracoastal Waterway. The all-carry, 159-yard par-3 14th and the 343-yard, par-4 18th, with an island green, are standouts.
For more information on holidays to the Charleston area, visit www.explorecharleston.co.uk or call 800 774 4444.
PLACES TO VISIT


Charleston City Market: Despite a recent renovation, the city's 220-year-old market, which is built in a Greek-revival style, remains an iconic building in Charleston history. Home to the Confederate Museum, the main section of the 400-metre structure is occupied by an eclectic mix of stallholders selling anything from hats and handbags to jewelry and arts and crafts.
Historic District: These cobblestoned streets are lined with row houses, and you're likely to spot more horse-drawn carriages and cruiser bikes than cars.
Folly Beach: The 12-mile island south of downtown is known for its surf-worthy waves, seafood outlets, and live-music bars
Waterfront Park: Elegantly landscaped with fountains and boardwalks, the park leads out to White Point Garden, by the Battery on the tip of the peninsula, where the flower-filled lawns offer fine views across the water.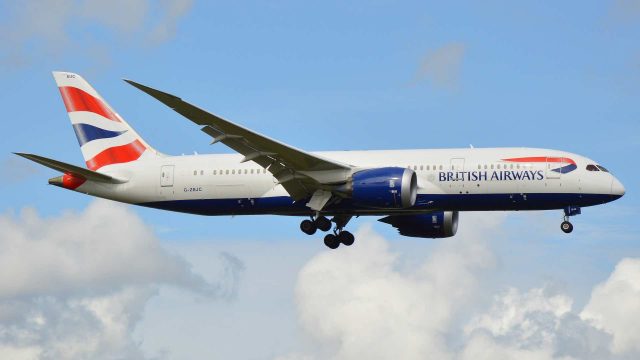 GETTING THERE
British Airways is launching a new and exclusive direct flight from Heathrow T5 to Charleston, starting from April 4. Offering two flights per week (Thurs/Sun) on a Boeing 787-8 Dreamliner, return fares in World Traveller start from £600, World Traveller Plus from £928, and from £1,920 in Club World. To book, visit www.ba.com.
Stay up-to-date: