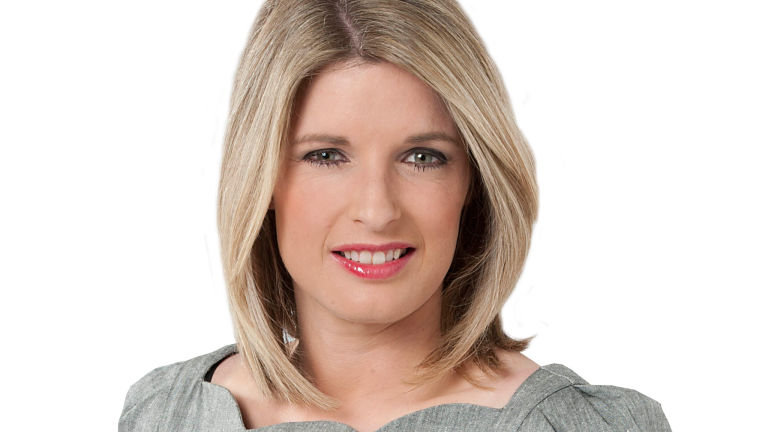 CANCUN'S CALLING

A popular stopover with PGA Tour pros during the autumn, the Mexican golfing hotspot of Cancun has all the right ingredients for a golf holiday to remember – providing you don't overdo the magaritas, says Sarah Stirk
Golf is still regarded as something of an elitist sport in Mexico and, although the numbers are growing, it's not yet that popular among the locals. But lack of domestic enthusiasm hasn't slowed the rapid expansion in the course-building programme. Some of the best are concentrated around Mexico's most popular tourist destination, Cancun, which is right on the easternmost tip of the the Yucatan Peninsula.
Having spent a year at an American university, I know too well the appeal of Cancun with fun-loving spring breakers. However, that part of the world isn't just about late night shenanigans and days spent topping up the tan – it's also an exceptional golfing hotspot, home to some 15 courses and counting, which continue to receive rave reviews.
The area is known as the Riviera Maya, and it stretches about 75 miles from the high-rise bustle of Cancun, down to the far quieter village of Tulum, famous for its Mayan ruins. There are about 150 hotels in Cancun, with more than 24,000 rooms that accommodate four million visitors a year. The hotels are strung out along both legs of an island that is shaped like the figure '7'. There are bridges at both ends that straddle a lagoon and connect it to the mainland.
Nearly all the golf courses are right along the main highway, Route 307, running between the two towns, the most famous of which is El Camaleón Mayakoba, a Greg Norman design that hosts the PGA Tour's OHL Classic in November. Having covered the event for the previous three years, I know how much the players love the vibe there. Its position in the schedule adds to the appeal, as part of the Fall Series, it always feels like a working holiday. They have it tough those PGA Tour pros, don't they?
The course itself is an interesting design, full of variety, as it meanders through an ever-changing landscape of lush mangroves, dense forest and out along the coastline. The indigenous design is evident from the opening hole, with an imposing cenote – an ancient underground cavern – located slap bang in the middle of the fairway. A round here is pretty punchy – $199 if you're a guest at one of Mayakoba's three hotels, and $299 if you're a visitor – but for the spectacular views out over the Caribbean Sea, it's worth every penny.
One of my favourite things, however, is the unique canal system, where you can step out of your hotel room straight onto a thatched roofed boat, which will whisk you to the first tee. Door-to-door service at it's finest!
Mayakoba has three hotels: the Fairmont, Rosewood and Banyan Tree, and sits almost halfway between Cancun and Tulum. It's also just a quick drive from Playa del Carmen, a fun little beach town with great shopping, an excellent choice of restaurants and, by all accounts, some rather lively nightlife. The pedestrian-only Fifth Avenue is a great hangout for some after-dinner drinks and a spot of people watching.
When you're done golfing or lounging on the beach, the most popular activities are touring the Mayan ruins and snorkeling the many coral reefs. The natural limestone sinkholes are big with the scuba crowd, and if you have a few hours to spare, the 45-minute ferry from Playa del Carmen to the island of Cozumel is well worth it, as the scenery is spectacular.
In terms of other golf, there's plenty on offer, the nearby Iberostar Playa Paraiso Golf Club is an enjoyable test. What this fun P.B. Dye course lacks in gulf views, it makes up for with dramatic undulations and lots of visual variety. It's definitely worth buying a yardage book here, because the course is tricky for first-timers. Its pedigree is highlighted by the fact it's a host venue for a Canadian Tour event.
The area's southern-most course, at Tulum's Bahia Principe resort, is also highly regarded. Known as Riviera Maya Golf Club, it's a Robert Trent Jones Jr. design with a lot of water, dramatic stone-lined fairways, and greens of smooth paspalum, a saltwater-tolerant grass. Coatis and raccoons are a familiar sight as you meander around.
Pok Ta Pok Golf Club has a central location in the heart of Cancun's hotel zone, between the Nichupte Lagoon and the beautiful Caribbean Sea. This 18-hole golf course was designed in 1976, also by Robert Trent Jones Jr., and is a fair test for mid-to-high handicappers. It was built on land sacred to the Mayans, and you can still see some of the archaeological treasures and ruins dotted around the golf course. Because they are principally aimed at the US market, they have the look and feel of American courses. Having passed through the security gate, you will be warmly greeted, your clubs will be strapped to the back of a buggy and you will be well looked after.
The green fees, too, are broadly equivalent to what you would expect to pay in the States and so, if you're looking for a cheap alternative to Florida, you may be disappointed. However, if the sound of swaying palm trees and endless hours of sunshine appeals – and you don't mind a 12-hour direct flight from the UK – then I'm sure you need little persuasion to add it to your bucket list of winter golfing destinations. As PGA Tour pro Jason Bohn enthused during this year's OHL Classic at Mayakoba when asked about his favourite part of the week, he replied: 'The margaritas!'
I'll drink to that.
Stay up-to-date: