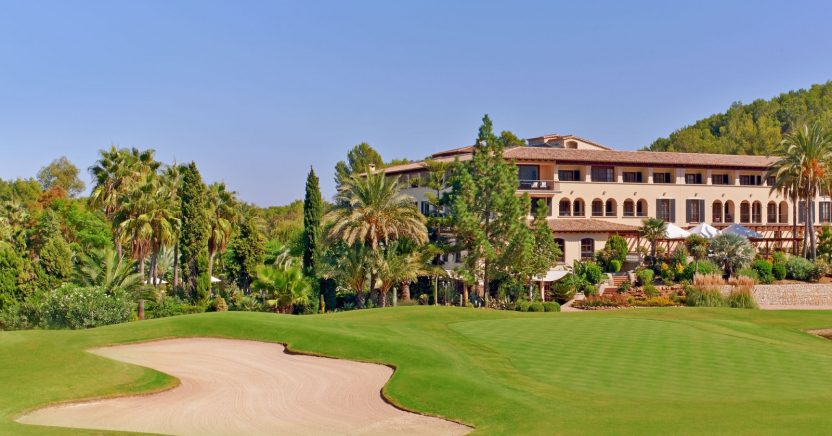 ARABELLA RESORT, MALLORCA

Matt Nicholson makes a long overdue return to island of Mallorca to check out the Arabella Resort and its three 18-hole courses – Son Mutaneer, Son Vida and Son Quint 
When I received a welcome invitation to visit Mallorca last month, I was quite shocked to look through back issues of Golf News to discover that it had been over a decade since my last visit to the largest of the Spanish Balearic Islands. Back then I was on a trip to play Santa Ponsa and a few other courses in the area. I had a great time then, so I was genuinely surprised that I hadn't been back since – thus it was with more than a hint of excitement that I boarded my BA flight from Gatwick to Palma with my clubs in tow and the prospect of playing a few more of the island's superb courses. 
Just under two hours later, we landed at Palma, picked up our baggage and clubs, and boarded a VIP transfer coach to the Arabella Resort. This handy service is offered to all guests staying at the resort, which is a nice way to start your holiday.
Just 20 minutes later, we drove through the entrance gates at the resort, and were soon deposited at the Sheraton Mallorca Arabella, a five-star hotel that is located right next to the golf course at Son Vida. On reaching my spacious room, which featured a walk-in shower, I was delighted to find it came with a prime view overlooking the 18th green. Things were looking up – figuratively speaking.
With the World Cup still in its early stages, after dinner we felt it only right to watch Spain's final group match, a dead rubber against Morocco, which resulted in a 2-2 draw. Sadly, the Spanish side failed to live up to its star billing, and suffered the ignominy of losing to hosts Russia in a penalty shootout in the round of 16. Sadly, we England fans knew all too well what that feels like.
Still, we were here to chase a much smaller ball around a much larger pitch, so it was with a good deal of anticipation that, after a suitably good night's sleep and a relaxed buffet breakfast – and a few putts on the vast practice green – we made the short walk from the hotel to the first tee at Son Vida, which is one of three 18-hole courses on the Arabella Estate, with Son Muntaner and Son Quinta completing the 54-hole offering.
Son Vida is not only Mallorca's oldest course – having first opened in 1964 – but is also one of its most prestigious, certainly in tournament terms, having hosted the Balearic Open in 1990 and 1994, with Seve Ballesteros winning the former and Barry Lane the latter. 
Designed by Fred Hawtree, who was responsible for some of the best courses in Spain and Portugal, Son Vida was remodelled in 2001 by a German architect called Kurt Rossknect, who made the most significant changes to the last six holes, as their open nature gave them most scope for alteration.
The first dozen holes on this 6,100-yard course present a much tighter affair, certainly from the tee, but once you reach the landing areas, the fairways are more generous than they first appear. Keeping your ball in play is still a challenge, however, and straight hitters will certainly be rewarded, while putting the ball in right places will certainly give a chance of reaching the small greens on the numerous doglegs.
The pick of the holes on the front nine is undoubtedly the par-five 6th, which started out life as the opening hole. Nicknamed 'San Francisco', it features an elevated tee that plays down to a tree-lined fairway, with the Bay of Palma providing a stunning backdrop. The four par threes are particularly strong, with three playing sharply downhill from elevated tees requiring accurate club selection to find the dancefloor. 
After the 11th, the course noticeably opens up, although the closing stretch, with the par-three 16th playing over a lake, while the par-five 18th provides a suitably stirring finish, with players presented with a double dogleg, two lakes, and a stream before they reach the safety of the clubhouse. If you're having a bad day on the course, you can take in the amazing architecture of the homes around it, many of which would qualify to feature in an episode of Mallorca's version of Grand Designs.
After our round, we reflected on the morning's adventures on the first floor of the balcony of the stunning clubhouse  – which was renovated in 2016 – where we dined on a superb selection of tapas, which included some of the best calamari I've ever eaten.
After an afternoon relaxing by the pool – it's a tough job – our group met for the short journey in the free shuttle service to Hotel Castillo Son Vida, where we had a cocktail on the terrace and took in one of the finest views on the island. Suitably revived, we headed into downtown Palma, where we had a superb meal at Tast Club, an authentically Mallorcan wine bar and restaurant with cellar-like vaulted ceilings, where we dined on a range of local seafood and aged steaks.
The next day, we were up early to play Son Vida's sister course, and arguably Arabella's flagship venue, Son Muntaner. The course has recently re-opened following an extensive renovation designed to elevate the condition of the course to world-class level. The ambitious project – which took five months and an untold amount of money to complete – has seen every blade of grass on the course replaced with a new strain of Bermuda grass that makes more efficient use of water and is more tolerant to hot weather. 
The results are certainly impressive, setting a new standard on the island, and in Europe – it's the first course on the continent to go down this route – allowing members and visitors to enjoy immaculate playing conditions all year round. The resort also took the opportunity to carry out renovations to all 18 greens, seeding in a new creeping bent grass, which is renowned for its ability to provide lightning-fast putting surfaces.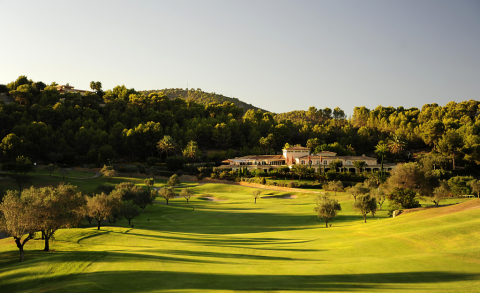 Condition aside, Son Muntaner is also an impressive layout from a design point of view, with many of the holes on the 6,645-yard course reminding me of Valderamma, while my well-travelled playing partner also mentioned that it had more than a hint of Augusta National about it – high praise indeed.
The par-72 layout – which plays to almost 7,000 yards off the very back tees – gets into its stride from the off, with the 385-yard par-four first featuring a dogleg from an elevated tee, while the second shot is to a green guarded by water long and left. Other front-nine highlights include the 4th, a 410-yard par four that features cleverly-placed fairway bunkers and a gully 70 yards short of a tiered green surround by trees. 
The 140-yard 7th is the first of the par threes, and plays downhill to a small green which features no bunkers, but is surrounded by a natural amphitheatre of trees to make hitting the target no mean feat. The 8th is a strong par five, with an elevated tee playing to a right-hand dogleg which features out of bounds all down the left. Once you've navigated the gully at 150 yards in, you have a shot into a kidney-shaped green surrounded by sand.
Back-nine standouts include the 11th, a 200-yard par three that requires a hefty blow with a slight draw to find the putting surface, while the 18th is a demanding par four that features an intimidating tee shot to a narrow fairway, before rising up to an equally narrow green protected by bunkers on either side. All told, Son Muntaner is a superb resort course, with no two holes alike, a smattering of water, some interesting changes in elevation, and well-thought out bunkering. The playing surfaces are excellent, and can will only improve as the new grass beds in.
Sadly, our short stay didn't give us enough time to play the 18 holes on offer at the resort's third course, Son Quinta – which is shorter and easier than the other two – or the executive nine-hole course, but it's safe to say I won't be leaving it another ten years before I come back to finish off what I started. A three-day trip would only just be long enough to play all the golf on offer here, while a five-day visit would allow you to get to grips with some of the subtler demands of this superb collection of courses. However long you choose to stay, don't hang about, as this stunning resort will surely be rising up the rankings before too long.
For the latest holiday offers to Arabella Golf's four venues in Mallorca,
visit www.arabellagolfmallorca.com.
Stay up-to-date: