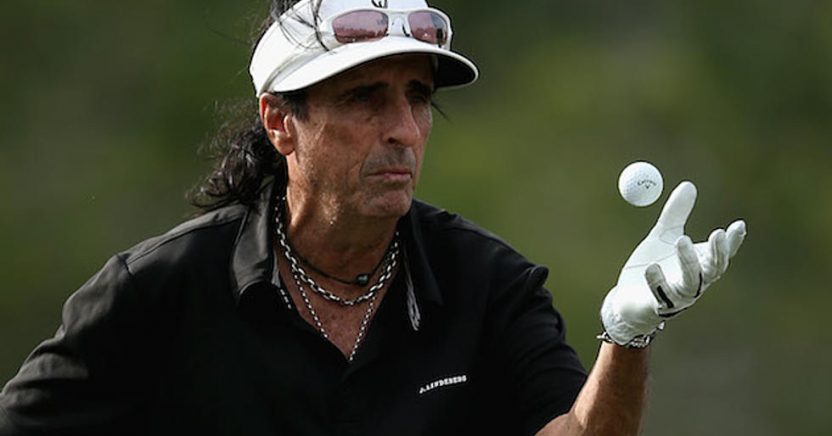 ALICE COOPER

Alice Cooper, the 70-year-old rocker, has only two requirements for a successful holiday: his golf clubs and his long-suffering wife, Sheryl
My best ever holiday… was when my wife Sheryl and I went to Jamaica a couple of years back after we'd been on tour for two years staying in a different Holiday Inn every night. We travelled with no luggage – we just jumped on a flight that showed up, and that was it. We bought a couple of pairs of shorts when we arrived, and just set off. We rented a car, and just found motels as we drove around the island – and did the same thing again the next day and then the next day, and it was really liberating, a real adventure. Sometimes the best holidays aren't planned.
My ideal holiday resort… has got to be adjacent to a great golf course. I've got to play every day. I'm also one of those people who don't like peace and quiet. I enjoy going into the city and having something to do at night – so the perfect place for me is a place like Hawaii.
I always pack… my golf clubs. I took up the game over 35 years ago and once played 36 holes every day for a year. I got my handicap down to five back then and now play off around nine, aged 70. I still play most days, even when I'm on the road. We get up early and tee off around 7.30am. I must play 250 rounds a year on average.
My ideal holiday partner is… my wife, Sheryl. We've been married 41 years, and she is my best friend. We hang out together, we have the same sense of humour, the same everything. She's an essential.
My favourite golf course is… Jack Nicklaus' Muirfield Village in Ohio . I don't know why, it just seems to fit my eye. It's just one of those courses where every single shot is a postcard. I'm a member at Phoenix Country Club in Arizona, so I play there when I'm at home. I'm also a member at Legends Trail in Scottsdale, King Kamehameha in Maui, a club in Germany, another in England, as well as several honorary memberships all over the world. Wherever I am I just get up every morning and play golf.
The best hotel I've stayed in is… The Savoy in London. Back in the day it was a little bit snooty, but it was this traditional, old British institution, and I really liked staying there. I also loved the Peninsula in Bangkok, which was unbelievably luxurious, and the Meridian in Cyprus, where our suite had its own swimming pool. You opened the door to the patio and it overlooked the Mediterranean. I also like the Vegas hotels on the strip, see the best online casino payouts here.
My best piece of travel advice is… to throw your watch away if you're going to go some place where it's going to be a huge time change. The whole idea behind a holiday is to not worry about time.
My worst holiday… was in Barbados. Sheryl and I once went there and not only did we lose all the luggage en route, but as soon as we arrived we caught a hurricane, so we spent five days in the hotel room watching the trees blow away. We were trapped.  It was a total waste of time.
When on holiday I always…. drink bottled water, even when I brush my teeth. If you drink tap water everywhere you're going to end up with so many microbes in your system that it's inevitable that you're going to get dysentery.
The thing I hate about holidays… are timetables. I refuse to go on tourist packages where they give you a schedule. That to me is like being on tour. That's not a holiday.
.
Stay up-to-date: