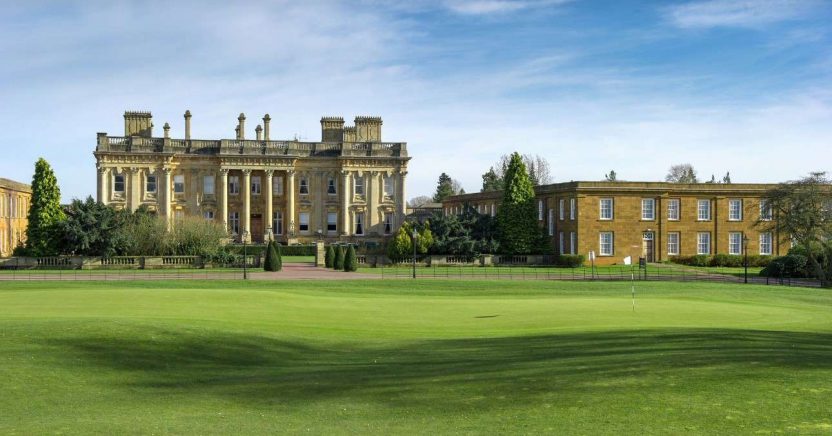 HEYTHROP PARK HOTEL & GOLF RESORT, OXFORDSHIRE

With its stunning championship course and choice of quality on-site accommodation, HEYTHROP PARK is the perfect destination for discerning golfers, writes Nick Bayly
Located 30 minutes west of Oxford, Heythrop Park has long been a stopping point for tourists on the Cotswold heritage trail – Blenheim Palace is only a few miles away – but only came on the map as a golfing destination just over ten years ago, with the opening of the 7,008-yard Bainbridge course.
Bought by local businessman Firoz Kassam back in 1999, the Heythrop Estate was converted from a corporate training facility into a fully-fledged leisure resort over the next decade, and the golf course, which opened in 2010, now forms part of a wide range of top-class facilities on offer here, which includes two hotels and a spa and gym complex, all of which are built around the impressive 18thcentury mansion house that provides the focal point of the estate.
In pure golfing terms, the Bainbridge Course is still very much in its infancy, but, despite its youth, the parkland layout is blessed with maturity beyond its age, with 300 years of majestic woodland providing a stunning canvas on which course architect Tom MacKenzie worked his magic.
The opening three or four holes provide a gentle introduction as you move away from the mansion, but the course really gets into its stride in a superb stretch which starts from the dramatic downhill par-four fifth, and runs all the way through to the challenging 203-yard par-three 13th and the dogleg
14th. Lakes, streams, huge rises and drops in elevation, and a clever use of the topography has created some superb holes that will test every part of your game, especially if you decide to play off the very back of the five teeing options available.
The 296-yard sixth will be many players' highlight, presenting a driveable par-four over water that offers genuine reward, but plenty of risk. The par-five 11th is another cracker that will require all of your concentration to score well on. The imposing mansion provides a stunning backdrop as you tee off down the hill towards the fairway, while your third shot requires a pinpoint iron to a small green tucked to the side of a pond. The par-three 13th is another showstopper, with water in front of the green, and a natural amphitheatre of grass behind, serving to frame the hole superbly.
In addition to the stunning holes, there are plenty of interesting distractions throughout your round, including numerous Cotswold stone walls, which come into play on several holes, while a carp lake, a Victorian skating pond, and even a Jesuit cemetery all add to the mix.
The last three holes are slightly less dramatic, but no less demanding, with the par-four 18th, with its arrow-straight fairway bordered by an avenue of trees, offering a test of power and accuracy.
The general condition of the course has undeniably suffered in recent years, but the recent appointment of two key personnel – Jamie Cook as golf manager and Paul Young as course manager – looks set to ensure that playing surfaces are raised to the high levels that are fitting for a championship venue of such pedigree.
Young, who previously worked at The Grove in Hertfordshire, has already made giant strides at Heythrop, and is confident that the course will soon be back to the kind of condition that made it worthy of hosting a Challenge Tour event just over 18 months ago.
''It is fair to say that the course needs a bit of superficial attention,'' says Young, ''but it is an awesome layout, and it won't take us long to set it up correctly, and restore the greens, so these beautifully undulating putting surfaces can be a real talking point again.''
Young also plans to widen the fairways and remove secondary cuts of rough in order to allow better golfers to find the right angles to attack tight pins, while enabling less accurate players to find their golf balls should they miss the short stuff.
"We have some amazing holes that tempt heroic tee shots over water and around doglegs, and we want to put the fun back into the player experience at Heythrop," he explains. "Golf should not just be an exercise in straight hitting. There should be exciting decisions to make during the round to challenge a player mentally – that way they'll want to come back to try it all again."
Oxford-born PGA professional Cook – who recently gained in a degree in golf studies following an 18-year career as a professional footballer – is similarly upbeat about the club's future. "We have a great opportunity to take Heythrop Park to a new level of service, with a completely fresh team on and off the course," he said. "We already know the design is one that really excites golfers, and we plan to significantly upgrade the condition this year. Our aim is for Heythrop to climb into the top 100 in the UK."
With two such ambitious men running the show, it can only be a matter of time before Heythrop begins to carve out a reputation that its stunning design and location merits, and bring golfers flocking back.
Another string to Heythrop's bow is the presence of PGA professional Jeremy Dale, the renowned trick shot artist and tour coach, who is based the resort's academy, where he regularly hosts One Day Scoring Schools, as well as his exceptionally popular trick shot show, which is an ideal addition to any corporate golf day.
There are currently opportunities to join Heythrop in all membership categories at very competitive rates, while there are a wide range of bespoke society and corporate packages to choose from, as well as great value green fee offers that can be booked in advance online.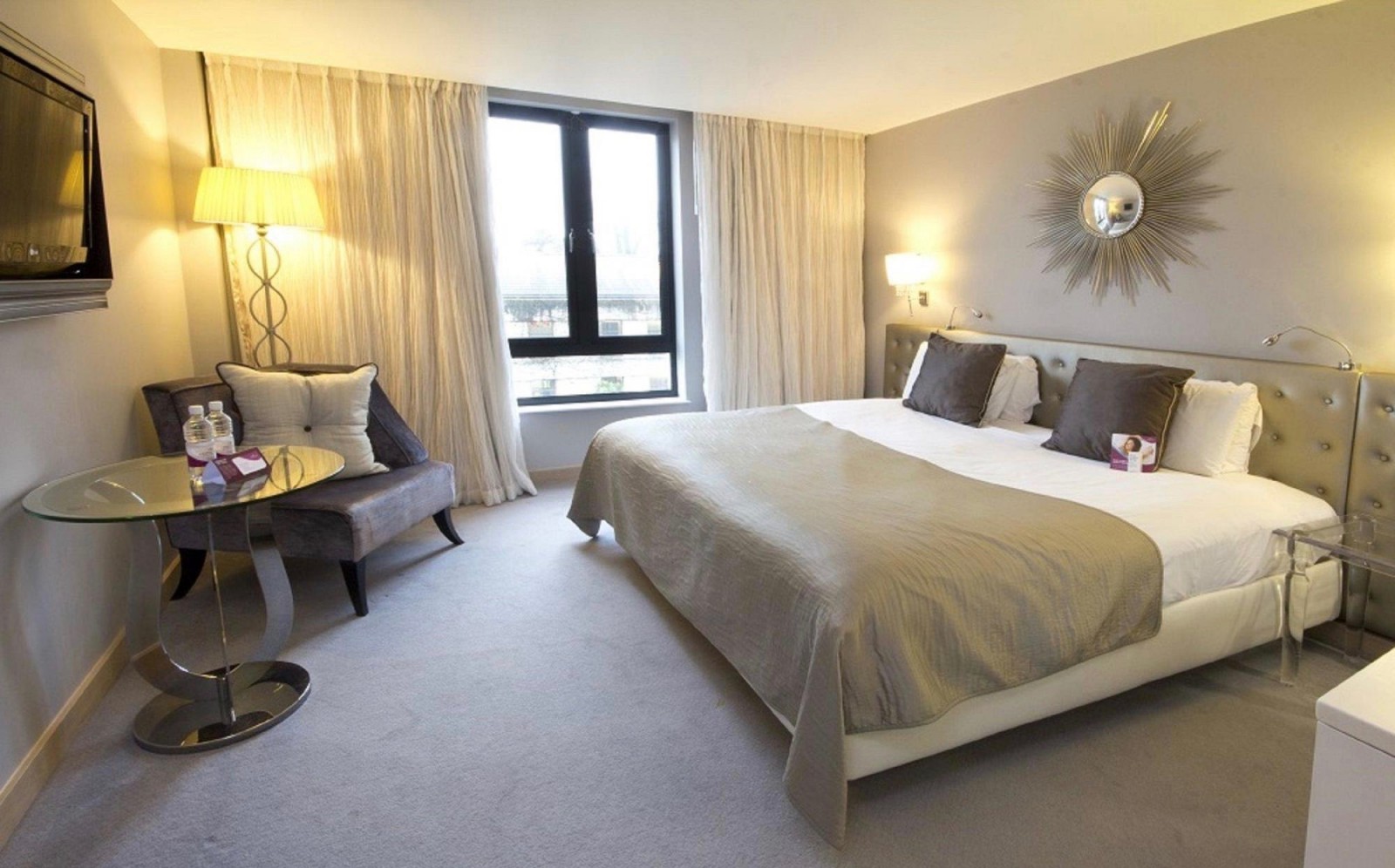 Golfers looking to make a break of it are spoilt for choice when it comes to accommodation. The main house offers just 17 bedrooms, but they are definitely worth booking if you want to push the boat out for a special occasion, while the four-star Crown Plaza offers a further 120 rooms of luxurious accommodation, with an excellent choice of food and drinking venues on-site.
So if you haven't been to Heythrop Park before, or if you have and are interested in finding out about all the changes that have been made at the resort since your last visit, then I strongly advise dropping in at your earliest convenience. You're sure to be in for a treat.

GOLF NEWS 2-FOR-1 GREEN FEE OFFER
Quote 'Golf News Offer' when booking a two-ball round at Heythrop Park to receive a voucher for a two-for-one green fee. This exclusive offer is available between May 1 and June 30, 2018 only. For bookings, call 01608 673333.
For the very latest golf break packages, call 01608 673333, email info@heythroppark.co.uk or visit www.heythroppark.co.uk.
Stay up-to-date: