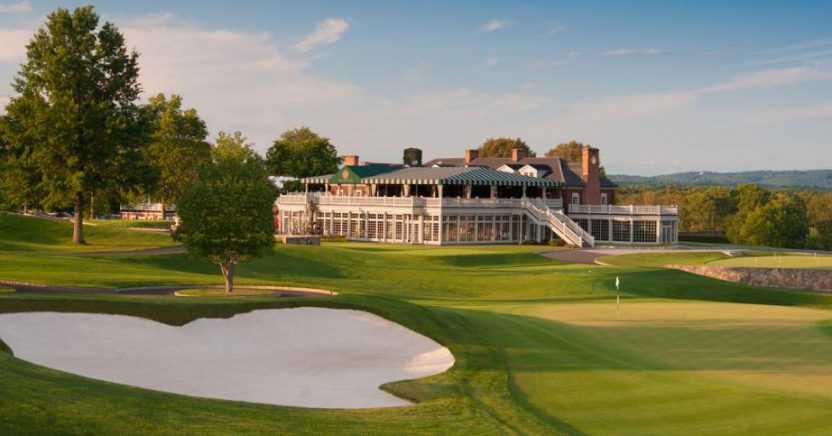 Trump National taken off US PGA Championship rota
News
The PGA of America has pulled the 2022 PGA Championship from Trump National's Bedminster course in New Jersey four days after supporters of US President Donald Trump attacked the Capitol in Washington.
The announcement on the fate of one of golf's four majors follows increased calls for golf's governing bodies to distance themselves from Trump.
"The PGA of America Board of Directors voted tonight to exercise the right to terminate the agreement to play the 2022 PGA Championship at Trump Bedminster," PGA of America President Jim Richerson said in a statement posted on Twitter.
He added: "It's become clear that conducting the PGA Championship at Trump Bedminster would be detrimental to the PGA of America brand and would put at risk the PGA's ability to deliver on many programs and sustain the longevity of our mission. It was a decision made to ensure that PGA of America and PGA professionals can continue to lead and grow our great game for decades to come."
The Trump Organization issued a statement that the PGA had 'no right to terminate the agreement'.
A keen golfer, Trump, 76, has made numerous trips to play the Bedminster course during his presidency, including several rounds since he lost the election in November.
Trump owns numerous championship golf courses around the world, including Turnberry in Scotland, which he bought in 2014 and which has hosted the Open Championship four times, most recently in 2009. It is traditional for The Open to come back to the same venue within a gap of a decade or so, but with the next four Opens being held at Royal St George's, St Andrews, Royal Liverpool and Royal Troon, the earliest Turnberry could host the Open is 2025, which would be a 16-year gap.
However, the R&A's chief executive Martin Slumbers issued a comment on January 11 that basically rules out The Open returning to Turnberry while Trump's name is on the title deeds. A statement read: "We had no plans to stage any of our championships at Turnberry and will not do so in the foreseeable future. We will not return until we are convinced that the focus will be on the championship, the players and the course itself, and we do not believe that is achievable in the current circumstances."
Stay up-to-date: