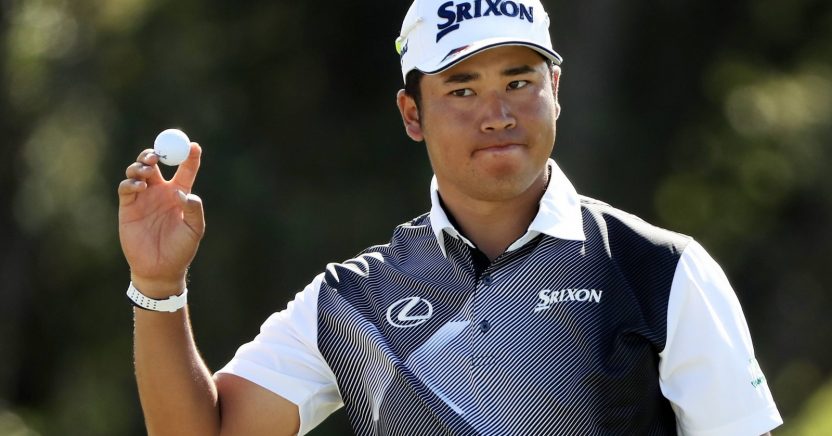 The rise and future of Hideki Matsuyama
News
Find out about the rise and future of Japanese Major Golf Tournament winner, Hideki Matsuyama.
Hideki Matsuyama became a household name in the golfing world after becoming the first Japanese player to take home the Masters Trophy. And while he was known by fellow players and fans of the sport, not many people outside the sport knew who he was.
 This piece will go through how he started his career, his incredible masters play, and his future as he gets ready to face off with top contender Dustin Johnson at Torrey Pines.
Beginnings 
Matsuyama's first major success was winning the gold medal at the 2011 World University Games. He was also the reason the Japan team won the gold medal in the team event in the same competition.
 He then successfully defended his Asian Amateur Championship title later that year, and in November won Mitsui Sumitomo VISA Taiheiyo Masters and the Japan Golf Tour, while still being an amateur. In August of 2012 he reached number 1 in the World Amateur Golf Rankings.
 In 2103, Hideki turned professional and went on to win his second professional tournament, the Tsuruya Open, on the Japan Golf Tour. Five weeks later he won the Diamond Cup Golf tournament, then took his fourth tournament in September and his fifth tournament in December of 2013. He would then become the first rookie to top the Japanese money list.
 He won a few more tournaments between 2013 and 2016, but 2016 would see Hideki win the WGC-HSBC Champions, which is commonly known as "Asia's Major". He became the first Asian player to win the tournament since its inception in 1999, and it also took him to 6th place on the World Golf Rankings.
The Masters 
The 2021 Masters was Hideki's first major win in four years, and what a way to break that streak of bad luck. His performance on the third day of the tournament saw him fly into the lead, and on day four all he had to do was hold off a late charge from Xander Schauffle.
 His win made him the first Japanese, and first Asian-born player, to win the coveted green jacket at Augusta, and many close to him stated that a change of mindset played a major role in his win.
 A player known for his stoic nature and not showing many emotions, Hideki was seen smiling a lot during the course of the tournament. He looked like he was loving every second of it, something that he hadn't really shown before.
 He also looked like he had been spending some time in the gym, putting some muscle on to help with his drives and give him that boost of distance that he needed, and that most definitely factored into his win.
 All of this combined showed a different Hideki to the world. While he was known on the Asian tour, this new Hideki made an impact on the world stage, and showed that he can win more than a few championships in Asia.
Japanese Hero 
It may come as a surprise to many people, but Japan is actually a massive golf-loving country. They have over 2000 courses spread over their small island nation, as well as more than 7.5 million registered players, ranking them as the second largest golf playing nation behind the United States.
 As mentioned, Hideki was putting his name and Japan's name on the map on the Asian tour, but winning such a coveted trophy on the international stage has thrust Japan's love of golf into the spotlight, for all the right reasons.
 While Japan has obviously had players in tournaments across the globe before, none have managed to reach the heights of the more established pros. Hideki was able to change this, and for a proud nation like Japan, it is a huge badge of honour.
 Hideki has most definitely established himself as a role model for younger players in Japan, and there are high hopes that his success will light a fire in younger players, and put Japan on the golfing map at an international level.
Future 
The future is looking very bright for Hideki. Winning a major has not only benefited him financially, but made him a player to be reckoned with, and one that others will take far more seriously.
 What will be interesting to see is what he's approach will be going into the US Open at Torrey Pines. This year's Championship is lined up with only the best contenders, ranging from the experienced to the young and gutsy.
 How Hideki adapts to his new found glory and fame will also play a huge role in his future success. Will he be a one and done champion or is this the huge win he needed to take his career to the next level, and start competing at the highest level week in and week out?
 Whether you are a fan of his or not, his major win was a huge honour for him, for Japan and for golf. It showed once again that you should never underestimate the underdog, and it is very exciting to see where Hideki will be this time next year. Future world number one maybe?