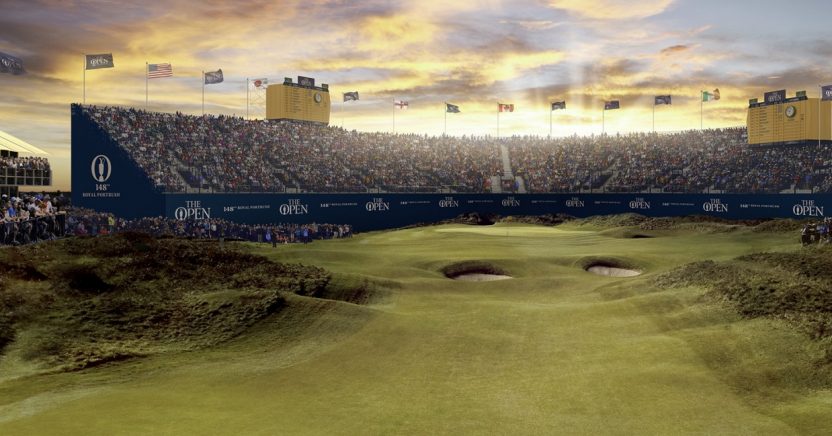 The Beauty of Betting on Golf
News
With The Open Championship just around the corner, the world of betting is gearing itself up for one of its most lucrative weeks of the year.
Golf's four major championships have always generated plenty of interest among the betting fraternity – and the forthcoming Open is expected to continue this trend.
As sports go, golf is fairly unique because, compared to many, there are far more potential winners of tournaments than in almost any other top-level mainstream sport, whether it be football, tennis, baseball, basketball, ice hockey, or horse racing – and the list goes on.
For example, if you fancy a flutter on European soccer's Champions League or in any of Europe's major soccer leagues, such as Spain, England, Germany, Italy and France, there are normally no more than four genuine contenders for each of the above titles.
In many cases, the number is even smaller than this. Take Bayern Munich, who have won the Bundesliga soccer league seven years in a row, and their odds for 2019/20 clearly reflect their recent domination.
If you fancy backing them next season to win the title again, you will have to spend a lot of money to get anything substantial back – because of odds somewhere in the region of -400.
It's a little more encouraging in trying to plot the winner of football's Super Bowl, but take a trip into men's tennis and you'll find that your scope is even more restricted.
If the No 4 or 5 seeds were to win a Grand Slam anytime soon – that's someone other than Roger Federer, Rafa Nadal or Novak Djokovic – this would be considered a massive surprise.
However, this is not so golf, where, if the world No 4 was to triumph in the forthcoming Open, no one would bat an eyelid. In fact, you'd probably witness the same non-reaction if the world No 14, 24 or even 34 were to triumph at Royal Portrush.
Looking back to the middle of June, when you may have had a bet on the US Open 2019, eventual champion Gary Woodland was available at + 5,000 (50/1). He wasn't in the world's top 20 at the time, but his victory was not considered to be a massive shock, even though the American was not one of the pre-tournament front-runners.
Even despite his success at Pebble Beach, Woodland is currently available at surprisingly long odds of +6,600 (66/1), showing the potential value in golf betting when it comes to favorites.
Stay up-to-date: