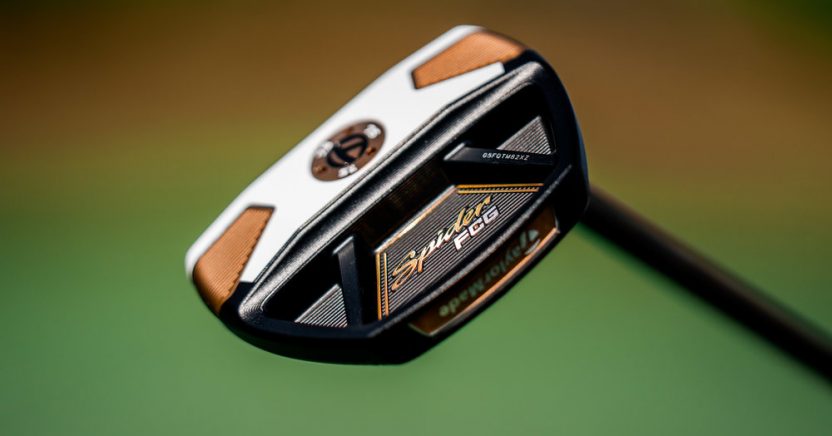 TaylorMade unveils new Spider FCG putter
Featured News
TaylorMade has expanded its range of Spider putters to include the all-new Spider FCG (Forward Centre of Gravity), a design which promises to offer blade-like performance from a mallet-style head.
In order to front-load the head, an adjustable weight port is positioned on the sole directly behind the face. Heavy heel and toe tungsten weights account for more than 100g of weight, while a lightweight rear canopy rounds out the shape.
Further adding to the forward CG properties is the CU29 Pure Roll insert. Crafted from 100% pure copper, this 25g insert is the heaviest TaylorMade has ever constructed. 
However, like other Pure Roll designs, its 45° grooves are engineered to increase topspin and improve forward roll across varying surfaces – helping the ball start and stay on its intended line. In addition to the performance attributes, the metal insert delivers a firmer feel and adds to the blade-like performance of this unique putter.
With Spider FCG, the mallet shape and perimeter weighting help maintain forgiveness. In conjunction with the forward CG placement, this design encourages a free release of the toe (like a blade) and provides a powerful option for golfers with an arced stroke who still seek forgiveness and help with alignment.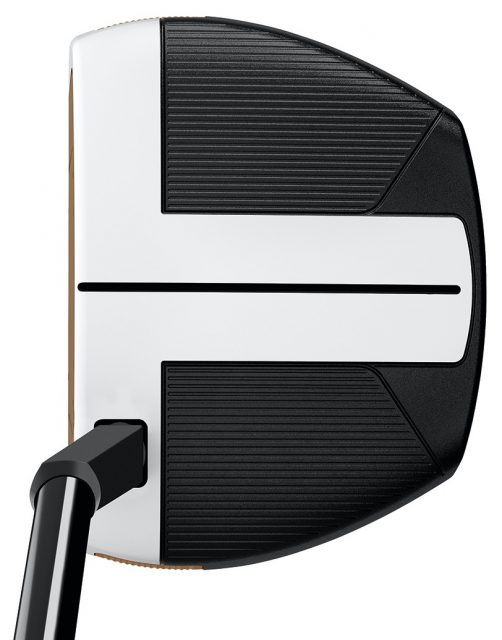 Featuring an all-new True Path T-Sightline, the Spider FCG looks more like a traditional mallet compared to other Spider designs, with the optically engineered alignment feature enabling the golfer to aim with the front edge and/or the vertical line, creating a perpendicular alignment aid.

It is available in three different hosel types, each meant for a different style of putting stroke. The Short Slant hosel offers 46° of toe hang (squarely in range with most blade models) to fit golfers with a significant amount of face rotation. The L-Neck has 25° of toe hang for golfers with moderate face rotation and the Single Bend is the most face balanced of the three – better aligning with golfers who have minimal rotation.

On sale from September  4, and priced at £299, the Spider FCG is fitted with a KBS Stepless Black CT shaft and a Super Stroke Pistol Black/White 1.0 PT grip. It is available 33, 34 and 35-inch lengths in RH and LH.
Stay up-to-date: