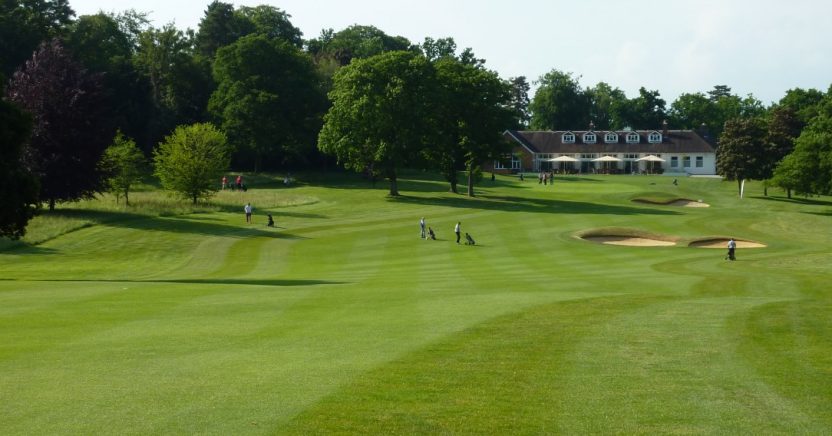 Stage set for Wildernesse to host Open Regional Qualifier
Featured News
Wildernesse Golf Club in Kent is all set to host Regional Qualifying for The 148th Open Championship on Monday, June 24.
Wildernesse is one of only 13 clubs in the UK and Ireland to be involved in the Open Qualifying Series for 2019, and this is the fifth time it has been selected as a Regional Qualifying course, confirming its position as one of the best inland courses in the South East.
Spectators are welcome to come along to the Sevenoaks-based club and enjoy watching 120 professional and amateur golfers compete over the . In addition to the top regional golfers, there will be 13 players from Europe, America and Africa.
Wildernesse's own professional David Green, will be joined by top amateurs Danny Jones and Kipp Popert, who are also members of the club. Also competing will be Sam Statham and Oliver Sly from nearby Knole Park.
Entry is free, with the first tee off at 7am with the final players expected to come off the course around 7pm. The top eight players on the day will go through to the Final Qualifying round for The Open, which will be played at Princes Golf Club in Kent on July 2.
Course Manager Mark Todd and his team have been working hard to get the course in the best possible condition ahead of the big day, making sure the greens, fairways and bunkers meet the high R&A standards. Despite the heavy rain and high winds in the first fortnight of June, the course is in wonderful condition and ready to welcome the top class field on June 24.
Wildernesse chairman David Evans commented: "We are delighted to be hosting our fifth Regional Qualifying event for the Open. We look forward to welcoming visitors on what will be another exciting day at Wildernesse Golf Club. As always, we want to thank our dedicated team for making sure the course, the clubhouse and all our facilities meet the high standards associated with such a prestigious event, and hope both spectators and players enjoy a thrilling day of golf."
Stay up-to-date: