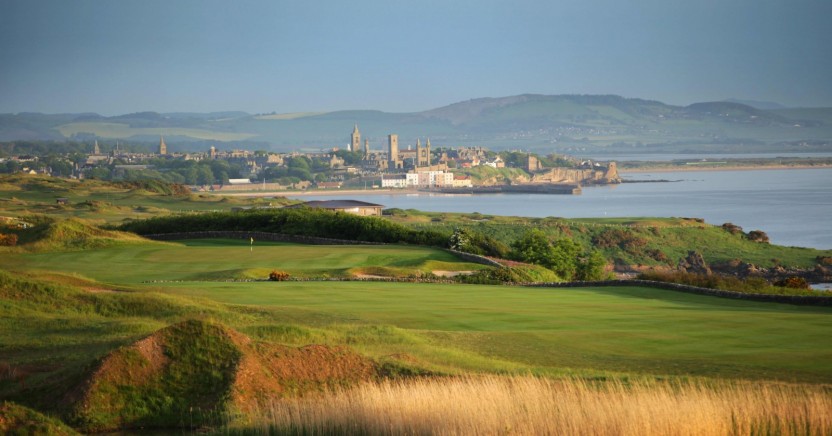 Scotland to re-open courses on May 29
News
Scotland's golf courses have been given the green light reopen on May 29, subject to final confirmation by First Minister Nicola Sturgeon next Thursday.
Confirmation about a planned reopening date for the 550-odd courses in the home of golf was delivered by Scottish Golf just a few hours after the First Minister had announced that golf, tennis bowls and angling had been included among the outdoor sports activities being allowed in phase one of the Scottish Government's lockdown route map.
The date has been set to allow clubs to prepare to welcome back members, but it needs to be confirmed by Sturgeon when she delivers the next official review of the lockdown restrictions next Thursday, and it is expected that some clubs may not open until May 30 or even June 1.
As with directives in England, Wales and Northern Ireland, social golf between will only be allowed in two balls, which may consist of people from different households, and also in four balls, but from only two households at the discretion of individual clubs. Travel to the course should be within the local vicinity, noted as broadly around five miles in the Scottish Government's four-phase route map. Clubhouse facilities must remain closed.
Karin Sharp, chief operating office of Scottish Golf, said: "We have heard very encouraging stories from south of the border where some clubs have seen an immediate uplift in membership, as many courses have not been open to visitors given ongoing travel restrictions applying to exercise. Clubs have a great opportunity to show value in being a member of a club, and all the preferential benefits this can bring. I am sure that the demand for tee times will be high and I look forward to seeing and hearing of golf courses all over Scotland full of people enjoying the sport once again."
She added: "I would like to thank all golfers who have shown great restrain over the last eight or nine weeks in conforming with the requests of the Scottish Government. The team here at Scottish Golf are firm in our belief that golf is a healthy sport that can be played giving due consideration to social distancing, whilst contributing to the improved health and mental wellbeing of many people across the country and we will continue to prioritise supporting clubs and the development of the game in Scotland."
Golf courses in England opened on May 13, and on May 18 in Wales and Northern Ireland.
Stay up-to-date: