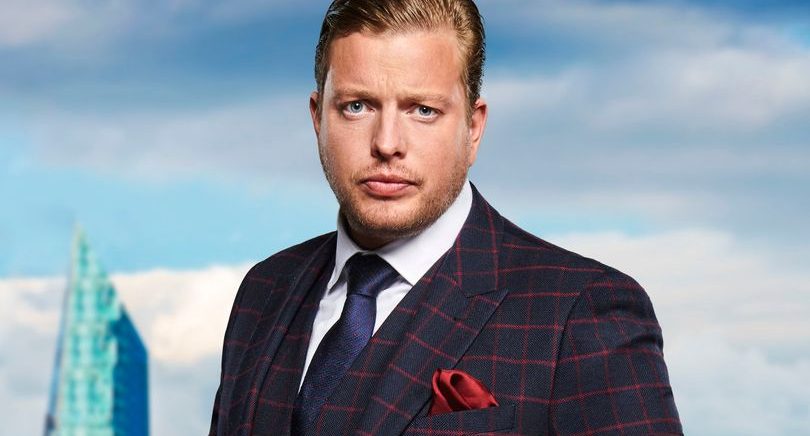 QUICK FIRE ROUND: THOMAS SKINNER
News
The 29-year-old star of the most recent series of BBC's The Apprentice loves nothing more than 'boshing'a ball around a golf course to escape the pressures of running his luxury bedding business
I LOVE GOLF BECAUSE… it's a good place to get away from the stresses of work and enjoy the countryside. I'm a bit of a fair-weather golfer and love going out for game in the summer – shorts on, crate of beers in the buggy, and some good mates to play with.
MY FAVOURITE HOLIDAY GOLF COURSE IS… Pinheiros Altos in Portugal. I've not played hundreds of courses, but I always have a good time there and anywhere feels nice when you've got the sun on your back. Back in the UK, I always enjoy my games at Toot Hill Golf Club in Essex, and also had some good rounds at Northampton Golf Club.
MY MOST MEMORABLE ROUND WAS AT…Bentley Golf Club in Essex, where I once drove a 400-yard hole. I don't know how, and I'll probably never manage it again! I had a memorable round for all the wrong reason when I was playing with a mate and we were chatting in the buggy so much that he didn't look where he was going and drove us both into a ditch in the middle of the fairway. It was fun trying to explain that away when we got back to the pro shop!
MY LOWEST SCORE FOR 18 HOLES IS… a two-over-par 74. I play off 11, so I'm no hacker, but golf can be very frustrating game, especially whenvyou don't practice and you expect to be able to justvpick up where you left off.
MY WORST ROUND OF GOLF WAS… usually the most recent one!
MY MOST RECENT GOLF HOLIDAY WAS TO… Portugal. It's been a while since I've had to the time for golf holiday, but the Algarve never lets you down.
THE FAVOURITE CLUB IN MY BAG IS… my 60-degree Titleist Vokey wedge. I can get some proper backspin on that bad boy when I catch it right.
THE SHOT I LEAST FANCY HITTING IS… anything over water. It really messes with your mind. I've lost count of the number of balls I've lost in the drink over the years.
MY DREAM FOURBALL WOULD INCLUDE… Donald Trump, Tiger Woods, John Daly and Harry Redknapp. Oh, that's five, including me. Well, I think they'd let us play!
MY FAVOURITE TOUR PLAYER IS… Ernie Els. He was a bit of a legend of mine when I was younger. I love his smooth swing and the way he wandered about the course so casually. Ian Poulter has always impressed me to. He gets every ounce out of his game and I reckon he would be a good laugh to play with.
MY IDEAL POST-ROUND MEAL WOULD BE… a medium-rare sirloin steak with peppercorn sauce and chips.
MY GO-TO POST-ROUND DRINK IS… a nice cold pint of Stella Artois.
THE COURSE I'D MOST LIKE TO PLAY IS… Augusta. Got to be done..if I find a way to get on there.
Follow Thomas on his own Youtube channel BoshTube
2281-
Stay up-to-date: