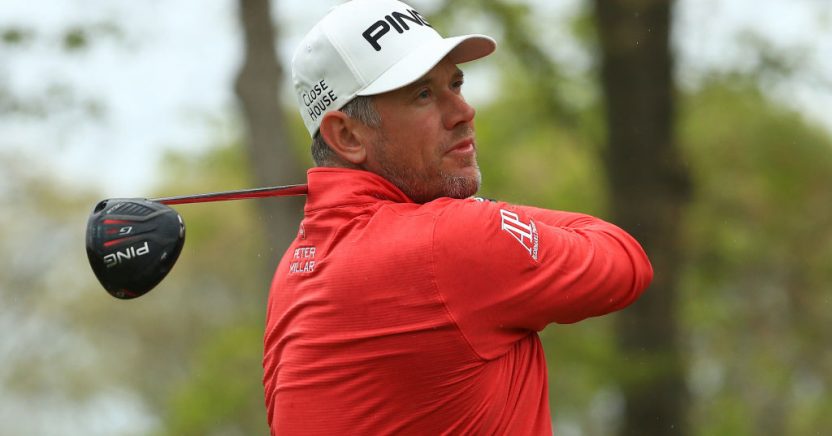 Quarantine rules place PGA Tour participation in doubt for Europe-based players
News
Many of Europe's top players are ruling themselves out of taking part in upcoming PGA Tour events, including August's US PGA Championship, due to the 14-day quarantine that is currently required at either end of a trip to the United States.
The PGA Tour is restarting its 2020 schedule on June 11 at the Charles Schwab Challenge at the Colonial in Texas, followed by the RBC Heritage at Hilton Head in South Carolina (June 18-21), but many of the game's leading players from outside the US are unwilling to go through the 14-day self-isolation required in the US before the tournament, and the similar period of quarantine required when they return to Europe.
Lee Westwood is qualified for the Charles Schwab and the RBC Heritage, as well as the PGA Championship, which is being held at Harding Park in San Francisco from August 6-9, but he says he is unlikely to want to travel to any of the events due to the stringent quarantine measures in place, as well as the continuing health and safety issues posed by the Covid-19 pandemic.
"Right now, I won't be playing them," Westwood said during a recent interview with the Golf Channel. "Not with having to leave here two weeks before, quarantine, then play the two tournaments, then come back here and quarantine again. It's just not worth it, and it's just not worth taking the risk, as everyone thinks those kind of precautions still have to be in place. I don't think golf is a priority if it's that severe."
Westwood is scheduled to host the British Masters at Close House from July 30-August 2, which the European Tour is targeting as its first post-lockdown event, so the world No.31 would also have to miss the US PGA Championship if he to meet current US quarantine guidelines.
Fellow Englishman Matt Fitzpatrick said that he hopes to get a special visa to enter the US and then quarantine in time to play at Colonial, while Tommy Fleetwood has said he will most likely join Westwood in giving the PGA Tour a miss under the current travel restrictions.
"It isn't impossible for me to play," Fleetwood said. "Far from it. But two weeks of quarantine at both ends of a trip across the Atlantic is a huge issue. That factor really made my decision for me. To go over and play in the three events scheduled for June would eat up seven weeks of my life. That's more than double what a trip like that would normally take. I wouldn't want to be away from my family for that long."
Stay up-to-date: