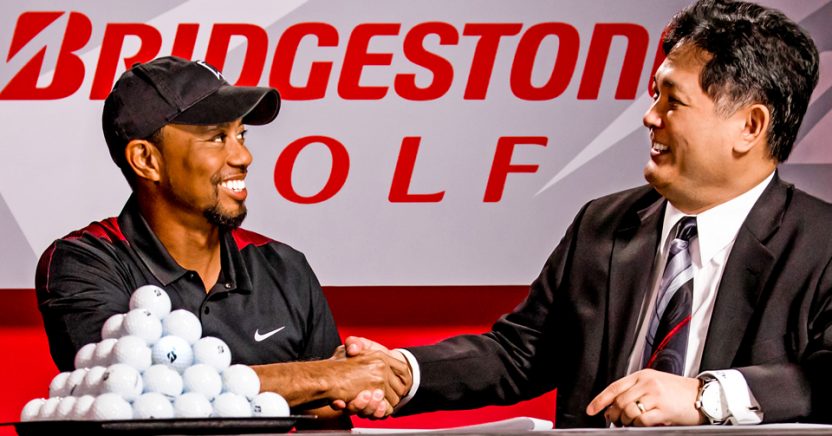 Golf's Most Lucrative Sponsorship Deals
News
There is a lot of money in golf, especially on the PGA Tour, and it makes it the place to be seen for sponsors. Sport and sponsorship go hand in hand, be it for events, teams or players, and in golf, it's the golfers themselves who take home the riches. Many of them now feature on the Forbes rich list, with their brand deals combining with on-course winnings to elevate their earnings to the next level.
Before we break down who is earning what, and how, it's worth noting the PGA Tour took the step in 2019 to bring gambling companies into play where sponsorship is concerned. Motorsport took similar steps recently, and PartyCasino, one of the world's leading gambling brands, came on board to sponsor a NASCAR event, the PartyCasino125. At present, gambling companies are new to the golf arena, but will likely go on to back players as well as tournaments.
Tiger Woods
If you know anything about golf, or sport in general, you know Tiger Woods was always going to feature on our list. The American, who is undoubtedly one of the sports greatest ever players, made over $45 million last year, and all this is after losing a raft of sponsors during the more challenging times he's faced away from the course. He's got deals with the likes of Nike, Monster Energy Drinks and Bridgestone, and is by far, the number one draw for brand backing in golf, even after a career full of multiple low points.
Phil Mickelson
Phil Mickelson continues to be a rival to Woods, but he's never been able to surpass his foe in terms of achievements, as well as earnings. However, the fifty-year-old will be happy to play second fiddle when he's taking home close to $40 million in sponsorship deals. And, he's got some big-name backers, too. Barclays and Rolex are both Mickelson partners, and there are plenty more alongside them. He may not be on Woods' level, but he's not doing that bad at all.
Jordan Spieth
Some will say Mickelson has had somewhat of a dip in his career, which saw his sponsorship earnings drop to the $40 million mark. The same can be said about Jordan Spieth, too, who rakes in around ten million dollars less per year. At twenty-seven, Spieth has age on his side and a lot of earning potential to reach. The likes of Under Armour, AT&T, Coca Cola and Rolex are already on board as sponsors, and the list continues to grow. Spieth has serious brand deals in the bag, and potentially more than any other golfer on the planet right now.
Rory McIlroy
We end our list with Northern Ireland's Rory McIlroy. He's an established name on the PGA Tour, and at one time was the sports biggest draws for sponsorship deals. Nike, for example, has backed McIlroy as a partner for some time, and he brings in many more millions from agreements with the likes of Omega, Optum and TaylorMade. In terms of balance, the thirty-one-year-old has it right, as he earns plenty on the course, with his sponsorship deals providing a financial boost.
Stay up-to-date: