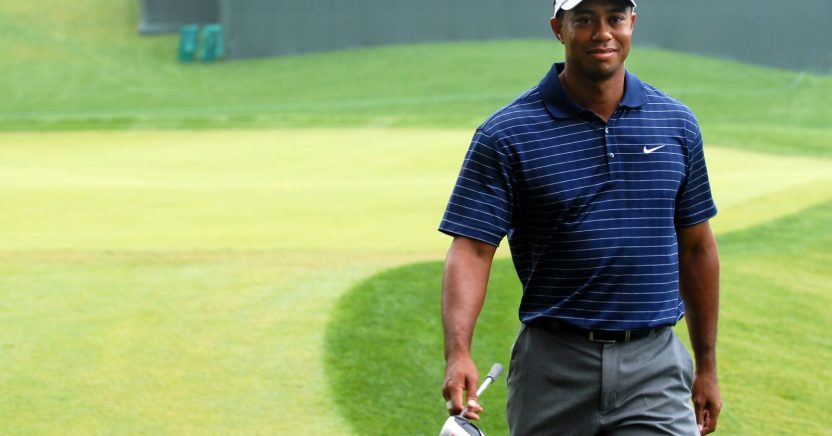 Golfers are paid better than professional football players
News
Professional athletes do not have to worry about money because they earn very well. While people often only think of football players like Messi, Ronaldo, and Gale or basketball legends like Michael Jordan or Kobe Bryant in connection with the word "big earners", professional golfers are often disregarded. Golf is also an excellent way to build up good reserves.
In the following article, we will show you how high the salaries of famous golfers are and what they use the money for.
This is what the professionals earn
One name that is on everyone's lips is Tiger Woods. The golfer has made history with his sporting successes. His extraordinary achievements are also rewarded accordingly: Tiger Woods earns around 62.3 million dollars annually, which amounts to £53,554,578. Even Christiano Ronaldo cannot compete with this annual salary – the best-paid football player in the world.
Four-time major champion Rory McIlroy can also boast a handsome basic income. The Northern Irishman earns £44,713,500 a year and is therefore well provided for until the end of his life.
In contrast, the British population is not so lucky. On average, Britons earn £29,000, and taxes are then deducted from this annual salary. Since the cost of living in the UK is very high, the British citizen often does not have much left over from his income.
What golfers spend their millions on
Anyone with such large sums of money at their disposal must have a lot of trouble spending it, right? Most professional athletes don't find it difficult to spend millions. Many golfers even invest the income to cleverly accumulate and further increase their wealth.
Now, let's take a look at how the money is squandered.
Villas, cars, and luxury goods
Although it is possible for professional golfers to live out their lives in hotel rooms and be pampered by room service, the majority of pros still afford their own homes. Golfer Brooks Koepka has a luxury villa in Jupiter, Florida, and Phil Michelson has also chosen this US state as the location for his multi-million-dollar villa.
Like the majority of people, golfers are naturally attracted to fast cars and luxury items. While sports cars allow adrenaline and endorphins to flow out of the body en masse, jewellery and branded clothing can be used to express one's style and personality. Especially prestige Rolex watches are very popular and embellish the wrists of professional golfers.
Other expenses
In addition, however, the incredibly large income of golfers also makes it possible for extraordinary purchases to be made. While football players remain relatively "modest" and afford private jets or building complexes, some golfers are already becoming more extravagant. Tiger Woods, for example, did not hesitate for long and purchased Jupiter Island. An estate that – as the name suggests – resembles an island. In addition to the sprawling villa with a pool area, the property also has a professional gym and a personal golf course!
Why golf is so popular
According to estimates, about 60 million people play golf worldwide. The sport is an activity rich in tradition, which is played mainly by more well-heeled circles. Prestige and reputation are linked with golf, but the sport is now also very appealing to the general population. This is because the holing of the small ball is associated with a lot of excitement and thrill. In addition, this activity requires a lot of skill, logic, and a steady hand. Accordingly, fans know about the difficulty of golfing and appreciate precision and talent.
Stay up-to-date: