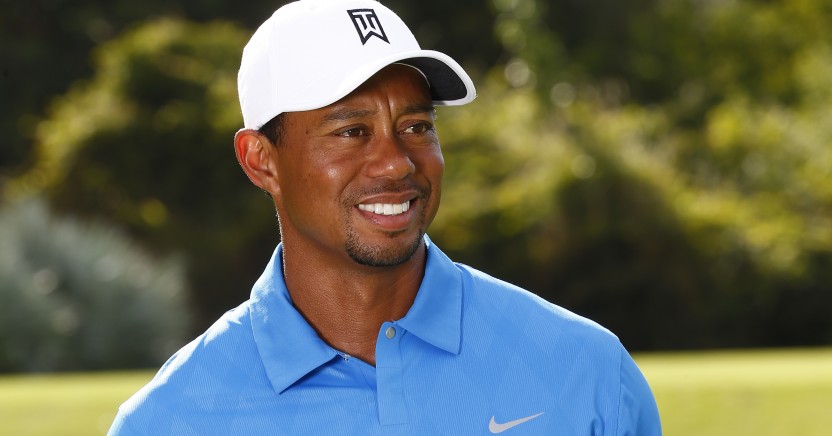 Golf Legacies: Tiger Woods
News
The life and career of Tiger Woods, the all-time golf great
Tiger Woods is often regarded as the rock star of the golfing world. He is often credited with the sport's rise in popularity in the early 2000s. He is undoubtedly one of the most famous golfers of all time and is considered by many to be one of the most famous athletes of all time. 
Woods is perhaps just as famous for his life off the course as his performances on it. However, he originally gained popularity for his powerful swing. 
Golfing Career (up to the first hiatus) 
Woods attended Stanford University on a golf scholarship after a very successful career in the world of junior golf. Although he only studied for two years due to his golf career taking off. During this time he set and still holds the amateur record at The Open Championship – an aggregate score of 281. 
At 20, Woods turned professional and was immediately signed by a huge number of sponsors. A year later became the youngest person to win The Masters tournament at the age of 21. Within two months of this win, he had risen to world number 1 at a record breaking speed.
In 2000, Woods went on a record breaking winning streak and won 9 tournaments in a row. Thanks to this streak he became the youngest golfer ever to achieve a career Grand Slam at age 24. He was also awarded the Sports Illustrated Man of the Year award for the second time. He is still the only athlete to be honored twice. 
By 2006, Woods had won the Masters 5 times and had won over 12 more PGA tour tournaments – despite not winning anything in 2003 or 2004. Between 2006 and 2009, Woods underwent a knee operation, laser eye surgery, and lost his father. However, he continued winning games. 
However, at the end of 2009, he announced he would be taking an indefinite hiatus from golf. During this gap, it was revealed that Wood had taken part in many affairs, and his wife divorced in 2010.  
Return to Golf 
Woods returned to golf in 2010, but it did not go smoothly. He failed to win any events for a long period of time. During this time he replaced his coach and long-term caddy. He dropped from world number 2 to 58. 
It wasn't until 2012 when Woods won his next PGA title. He won his 73rd PGA title later that year and overtook Jack Nicklaus who was second in all-time PGA wins. 
Woods bounced back in 2013 and won a series of major tournaments in quick succession. In 2014, Woods had to take time off due to back pain. He had surgery at this time then returned for a few tournaments before stating he needed to take longer off to allow his back to heal. Woods ended up undergoing more back surgery and took 15 months away from golf. 
Woods returned to play one tournament before having to talk more time off and get more back surgery. During this time he dropped down to 1,199th in the world rankings. 
Woods returned to golf in early 2018 and played two tournaments, coming second and third in them respectively. By the end of 2018, he had moved back up to 26th in the world. At the end of 2018, he won his 80th PGA tournament. 
In 2019, Woods won the Masters for the first time in 11 years. He went on to win the first-ever PGA tournament held in Japan. His victory tied him with Sam Snead for most PGA victories. 
Do you think anyone will beat Snead and Wood's record – find Fanduel's golf betting odds here and discover more. 
In 2020, Woods took time out for more back surgery but was involved in a car crash and hasn't played since. 
Controversies Beyond Golf 
Woods has been involved in two dangerous car crashes throughout his career and he was also arrested in 2017 for driving under the influence. 
Tiger was also exposed for having multiple infidelities in 2009 and claimed that he spent 45 days in rehab being treated for sex addiction. It is believed he lost up to $12 million in sponsorship deals because of the scandal.