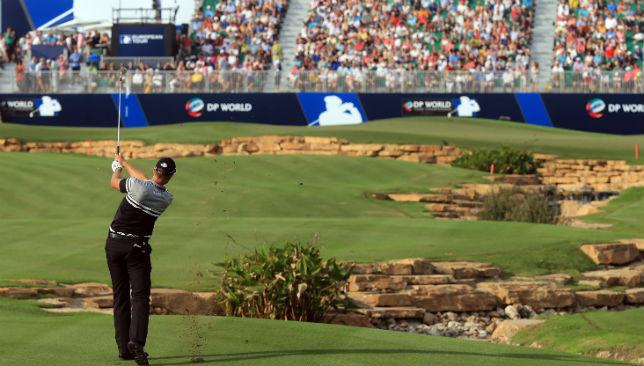 Five (Plus One) Betting Tips for DP World Tour Championship
News
DP World presents another golf tournament this year. Many people are looking forward to their favorite golfer winning the tournament. But unlike most people, punters are looking out for the right golfer to place a bet on. There are many good players in the game this year. So, to place a good bet, you must find the best online golf betting site and then, research through the suggested bets.

Golfers like Patrick Reed, Tommy Fleetwood, Viktor Hovland, Lee Westwood, Matthew Fitzpatrick, Tyrell Hatton, etc., will be at this year's tournament. It is indeed tough to decide on who to place a bet on. Let's look at some of the players that are likely to go home with the Prize money this year.

Viktor Hovland

It might come as a surprise that Hovland is one of the golfers in the spotlight for this game. However, Hovland has proven that he is ready to cart away with the $3,000,000 winning prize. He won the Mayakoba Golf Classic on the first Sunday of December. Following this outstanding victory which the latest golf news sites have carried, Hovland is confident that he can win this. The 23-year-old golfer is one you should surely look out for.

Matthew Fitzpatrick

He is one of the trios in the lead going for the final rounds. This however will not be Fitzpatrick's first win if he bags the prize money. Fitzpatrick first won the DP World Tour Championship in 2016. Since then, he has been in 2nd place. He has won 5 golf games in total since 2014 when he started his professional career. Fitzpatrick is an experienced player that can take home the winning prize.

Patrick Reed

Patrick Reed is a very interesting contender. Not only is he one of the trios on the lead, but he was also the most favorite golfer during Pre-tournament. Why are people rooting for this golfer to win? Well, he had almost gotten the winning place in 2017 when he came second. Also, he is one player that has for three years stayed amongst the top 10 in his first three trials. All these give him an edge as he has a lot of course experience.

Lee Westwood

Westwood is so ready for this year's tournament. Although he has slight back pain, his reputation cannot be overlooked. Westwood is one of the very few golfers that have won tournaments in five continents – Africa, Asia, North America, Oceania, and Europe. He is not among the three leads going into the final round but he is next after them. If anything, Westwood is the Earth course champion for 2009 and that is part of what put him in the spotlight.

Danny Willett

2018 winner is back again with high hopes of winning this year's tournament. Willett has had 7 professional winnings to his name since he started playing golf professionally. He was the first Englishman to win the 2016 Master Tournament in April 2016. That was a major victory in his career. The 33-year-old player after winning the DP World Tour moved on to winning the PGA Championship in 2019. This year 2020, the golfer is looking forward to giving the tournament his best shot.

Final Thoughts

If you are looking to bet this year, pick your golfer(s) and place that bet. You should know that it will be better if you bet on more than one player. Go for the players that have the most likely chances of winning the tournament. Finally, keep your fingers crossed. You just might have placed a bet on the winner, who knows?