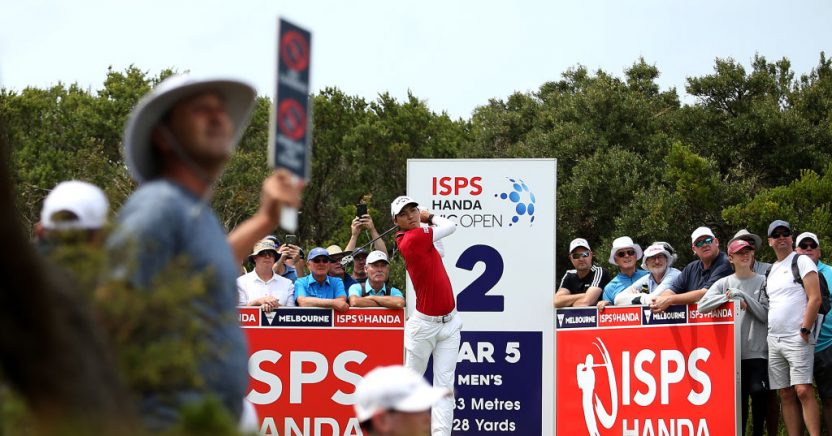 Australian Summer of Golf Revised Look
News
The ISPS HANDA PGA Tour of Australasia will see a throwback to the golden years of golf in the country with a revised schedule. The tour will be back in full swing from October, with the crowning of the Order of Merit winner in March.
The coronavirus pandemic has forced the hand of ISPS HANDA PGA Tour of Australasia officials, who have will extend the season until March 2021.
It is expected this will be the format going forward in future years for Australian golf.
PGA Tour of Australasia Tournaments Director Nick Dastey says the change of schedule will also open the door for new events to be added in the January-February window.
"The coronavirus has obviously caused great disruption to golf tournaments throughout the world but we saw an opportunity to not only provide our players with a full season this year but put in place a schedule that we believe is in the best interests of golf in Australia," Dastey said.
"If the current restrictions do not ease in time we now have the opportunity to push events into the early months of 2021 and give our players every opportunity to push for that Order of Merit title.
"We remain hopeful that the tournaments currently scheduled will proceed as planned but we are also exploring opportunities to add new events early next year to further bolster the schedule.
"The golf season used to run over the summer months and into the new year and we believe by adjusting the schedule in this way that it will be a positive move not only for our players but also golf fans."
Currently the winner of the ISPS HANDA PGA Tour of Australasia Order of Merit receives a one-year exemption onto the European Tour and such a shift in dates would allow them time to properly prepare for a European season that often begins in November.
As Tour Development Manager, former tour player Kim Felton is tasked with creating new opportunities to add to the timetable he said he's excited by the chance to rejig the schedule.
Felton said: "Many fans will remember the Aussie summer of golf starting in October and carrying the excitement of the Order of Merit chase into January and February. Rolling back to this will give us the potential to host more events, which will significantly enhance the quality of our schedule."
Stay up-to-date: