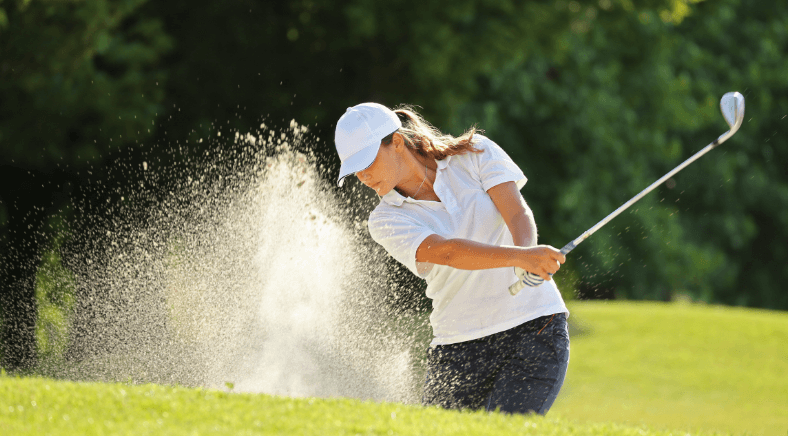 Professional Tips And Guide For Women Golfers
News
Golf always holds numerous challenges for players of all genders and ages. However, it is impossible to deny the fact that some issues prevail among specific groups of players. In this article, we are going to give some excellent pieces of advice for women golfers in particular. All the below-mentioned tips are suggested by Katie Rule – a PGA Professional golfer and dedicated coach, who knows how to help women succeed in this sport. In her series of video instructions, Katie tells how women can disclose their full potential and enhance their golfing skills.
Complete Power
In this part, you will learn two drills, one of which is more smooth and gentle, while the other one is a bit more energetic. Both techniques showed here are vital for developing the needed rotation.
Driver Power
In this video, Katie tells about the tricks that can help you hit your driver further. Here you will learn about all the essential guidelines that every golfer should bear in mind from the stance, to the correct grip pressure.
Getting More Height For Fairway Woods
Katie says that many women find it quite challenging, so in this piece, she tells how to position the ball in the best possible way and how to stop scooping.
Release Through Impact
Here, Katie explains how skimming stones can help you better understand the process of a golf club's release through impact.
Tips For Better Iron Strikes
Being a professional golfer, Katie insists that tips on keeping head down are pointless. Instead, she shows several drills that assume head movement, which can significantly improve your iron strikes.
The 60-Yard Pitch
Here, Katie explains how and why getting up and down can boost your score in the game. Also, in this video, she shows us how to do an easy clockface drill with a focus on a rhythm that will help you score better.
Escape The Sand Every Time
Quite often, greenside bunkers can turn into significant obstacles during the game, so in this video, Katie shares a few simple tricks on how to adjust the set-up you are adhering to in order to escape the bunkers that you face during the game and, at the same time, get up and down more frequently.
Chip It Closer
If you are looking for ways to save par, in this video, you can find a few tips on how to change your technique and set-up.
Tips For Better Hole Out
Check out two drills that will help you hole more putts.
More efficient Course Management
Katie insists that you can score lower without applying any significant changes to your technique. Due to this reason, this video focuses on tips for better management of the course, body language, and also shows several effective pre- and post-shot routines.
Final Words
With these pro tips and some dedication, you will enhance your skills and take your golf play to an entirely new level. Also, don't underestimate the importance of choosing a suitable club, for this, check out our detailed women golf clubs review
Stay up-to-date: