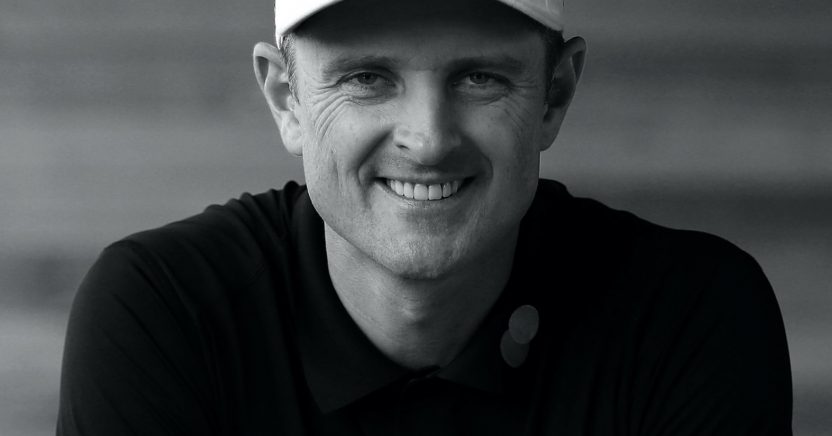 Justin Rose

After turning 40 in July, Justin Rose is committed to getting his game back on track after enduring the longest period without a win over the last decade
You went into lockdown on the back of some rather indifferent form. What things were you able to work on during those three months away from tournament golf, and did the break help you to work out what was going wrong?
I worked pretty hard during the tournament shutdown. I felt that I needed to. My golf's been poor for the last year, to be honest, but I've been in a work phase for the last three or four months and you don't always see the results immediately. But I know they're coming and feel in a much better place than I did 12 months ago, that's for sure.
From a golfing point of view, the enforced break came at a good time for me and enabled me to reset. It was obviously less than ideal circumstances, but you've got to make the most of it, and that's what I tried to do. I certainly came back rested.
It was hard to know where my game was at when we returned in June. Initially, I was pleased with the way it all kind of kicked back into gear, especially my short game and my putting, some of the stuff that is hard to practice without pressure, but I'm still some way short of where I need to be in terms of my overall consistency.
It's not fun to not play great golf. I've been tweaking my swing here and there, trying to make a few changes to improve. I had a putt to force a playoff at Colonial. When I've played well, I get myself right up there, but it hasn't been consistent enough.
The better years of my career, around 2017 and 2018, were built on consistency, so I'm looking for that level, but I'm seeing all aspects of my game show up at times. I drive the ball well. I can putt well. My iron play has been much better, I've just got to put it all together in one week.
How are you finding playing tournament golf under Covid-19 conditions and without crowds?
It's been strange, but then again, it's also interesting how quickly it becomes the new normal. Tournaments almost feel like a series of competitive practice rounds. But we all know what's on the line, and we all know what we're playing for. The fields have been very strong, but I definitely miss the fans. They provide a ton of energy and atmosphere that can't be replicated.
But as a professional, I love going up against the best players, and that's what we've been able to do these past few months. It's great to compete again, but obviously the fans are missed, and it won't feel normal until they return.
I took a while to get my head around the new guidelines and the new routines around social distancing and testing. I definitely made some mistakes early on, as old habits die hard, but I'm definitely very conscious of what I touch and who touches that next and how that's dealt with. I've been impressed with all the protocols in place and haven't felt in anyway unsafe, but you never know.
I'm staying with my caddie and we've been kind of living in a little bubble together, but we've got to be aware of other people. Every surface you look at now, you've just got to kind of treat it as an unknown. It's not easy, but we're definitely doing our best to adhere to all the guidelines.
Has turning 40 last month given you any added motivation to get the best out of your game over the next few years?
Definitely. My 30s were obviously amazing, having kids and building the bulk of my career, but although outsiders might think, 'Well, he got a great life, the major, the gold medal, the Ryder Cup status, all those other garlands, what's left?' it's nothing like that. I'm actually still very, very hungry.
I get miserable when I'm not playing well, and it's in everyone's interest I rebound. It doesn't matter what you have, golf has been my passion from eight years old, it's part of me. I can come across as laidback, but I'm driven and get very frustrated. The way I'm looking at it is there are three majors I haven't won and I dearly want to. We've got the Masters in November, and then we go again, soon after, in 2021. We've effectively had seven majors to play in 11 months – that is a career's worth of opportunity and we are lucky to be playing for it.
Talking of playing opportunities, what did it mean to you to be able to sponsoring the Ladies Series of tournaments in England over the summer. How did that come about and how pleased with how it went?
It wasn't about earning brownie points, but I just felt very aware that I was coming back out on Tour and had this opportunity to resume my career and get going, yet some other professional golfers, especially the ladies, didn't seem to have that opportunity.
The prize money was relatively modest, but as professional golfers I just felt that it's important to have an outlet, somewhere to play, something to practice for, to sharpen your skills. Professional athletes have to keep their skill sets going. That was my thinking really, how do we create something that gives the ladies something to work towards so when the big tournaments came along later in the year, as thankfully they have done, that they were ready to go. I'm delighted that it was so well received by the players, and that other sponsors were able to get involved to help boost the prize funds further.
To have Georgia Hall and Charley Hull decide not to go over to the States and instead compete in the whole series was a huge boost, but was not just about them, because Gemma Dryburgh won back-to-back events and then went out to the LPGA Tour with a ton of confidence and finished in a tie for sixth, her first ever top-10 on that circuit. That's exactly what we intended – to get their games going. Yet it turned into something even bigger and we couldn't be prouder.
You're a free agent on the equipment front now after coming out of your contract with Honma, what clubs have you got in the bag now?
I spent a lot of years at TaylorMade, so I felt like I needed just to get a bit of a baseline on my game, and using the SIM driver, SIM 3-wood, got a little Cobra 5-wood in there, which has been a nice find. It's amazing out of the rough and obviously I can fade it up and draw it, so that's a versatile little club. And then I've got TaylorMade P730 irons and then Vokey wedges, and then my Axis1 putter, which has been a staple for me the last couple of years.
You've played alongside Bryson DeChambeau a couple of times since the restart. What do you make of his physical transformation, and how it has changed his game?
Yeah, I saw a massive difference. One, in his physique for sure. I mean, he's huge. I'm not small, but at 6ft 3 and 190lbs I kind of felt pretty small out on the golf course alongside him. My ball speed off the tee is probably around 170mph, and when I hit it well I carry it 300 yards, and I was 40 yards behind Bryson when I played with him. It's a pretty significant difference. You can tell the practice swings are very intentional. He's obviously trained for pure clubhead speed. But the other elements of his game still look in control.
It's obviously very disappointing not to be able to hold the Ryder Cup this year. What were your thoughts on the postponement?
My initial thoughts were that it took a long time to make the call. I think there were definitely rumblings around that it was going to happen, but my initial thoughts are 2021 is going to be a busy year, especially with the Tokyo Olympics added in there. But more importantly, I think for the Ryder Cup, the fans do make that tournament. I wasn't against playing without fans just based on the fact that I still think there could have been a lot of intensity between the players, but the Ryder Cup is about the crowd. As a European I think we probably would have accepted no fans, it might have made life a bit easier, but the Ryder Cup just wouldn't be the Ryder Cup without the fans from both sides.
Stay up-to-date: