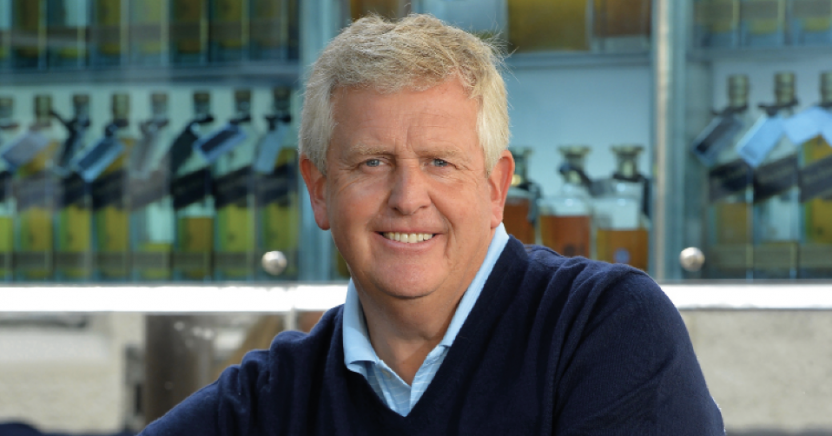 Colin Montgomerie

Having lost 40lbs in lockdown, Colin Montgomerie is chomping at the bit to get back to competitive action as the Champions Tour resumes its 2020 schedule in the US
How did you spend the four-month lockdown and how much are you looking forward to getting back to competing on the Champions Tour?
I was at my home in London, and didn't leave the house for a few months. I changed the habit of a lifetime and invested in a practice net for the back garden, which was a first for me. So I was able to do a bit of work on my swing, and I also did some work on my fitness, too.
I took up pilates to build up a bit of core strength and flexibility. Intially my instructor and I couldn't work together, so we had to do classes online and then eventually we figured out that she could come into the garden at my home and stay safely a few metres away. Beyond that, I am stretching, so my flexibility is good, and I've been doing strength work on my bike and on the treadmill.
I've also tried to eat more healthily and I've lost about 40lbs in all, which was good, as I needed to do that. Losing weight is one thing, but then you can lose everything with it, the power, the muscle and the ability to play the game, so you have to keep up strength too.
I've never had a break this long. I've never spent my birthday at home, I've always been on the road somewhere, so I'm a little bit anxious to find out what my first score will be. I hope it's in the 60s, and there's no reason why it shouldn't be, but it's just a matter of getting back into it.
What's your schedule looking like for the rest of the year?
I am currently in quarantine out in Florida preparing for the first event back on the Champions Tour. They've got around dozen events scheduled, so I'll be staying out here for rest of the season, because if come back to London in between tournaments I'd have two weeks quarantine and then I'd need two more weeks quarantine coming back to America again. So, unless things change, I won't be back in the UK until after the Charles Schwab Cup Championship in Phoenix, which finishes in the second week of November. 
Are you worried about staying and playing in the US, given the current spike in Covid-19 cases there?
To be honest, I've no anxiety about getting back onto the golf course. Percentage-wise, I think there have been very few tests coming back positive on the PGA Tour, and I just hope that we can follow suit on the Champions Tour. They were the guinea pigs in many ways for all sports, because it was really only horse racing and football and then we were the next to go. I think it's worked very well, and I'm looking forward to continuing to watch live golf and then returning myself. I think as long as the US doesn't close its doors and the governors don't say 'no sport and no more outdoor activities' then we should be OK."
Do you think postponing the Ryder Cup was the right thing to do?
The Ryder Cup without fans is not the Ryder Cup, so I think it was definitely the right decision. The only reason to hold it behind closed doors would have been for financial motives, and providing that they can economically afford to delay it a year then that's the right decision.
It's already been shown that we can play professional golf tournaments without fans, but the Ryder Cup is a unique event and in that way we need fans. It was delayed because of 9/11 in 2001, and we all accepted that. Everything's been put back a year – the Olympics, the European Football Championship, so why not the Ryder Cup? Of course, it's disappointing for all concerned, but a lot of big international events have been put on hold or cancelled, so we just have to accept it and move on.
What do you think will happen at Whistling Straits next year?
It's a long way off now, and we don't know what the shape of the teams will be like in 15 months' time, but away matches are always difficult. The course set up is becoming more effective. I expect there will be very little rough and the greens will be firm. America want it back, for sure, and have some great youngsters coming through. What's happened the last three Ryder Cups is that the home team has won. America should have won in 2012, too. Home advantage is getting bigger and bigger..
How does the Champions Tour measure up to the regular tour? Does it give you the same buzz?
Yes, it does. I wouldn't be doing it otherwise. I'd be out walking the dogs instead. The thing is I'm playing against the same players I was 20 years ago – Bernhard Langer, Vijay Singh and Davis Love. I wanted to beat them then and I want to beat them now. The competitiveness in me hasn't changed. When you lose that drive and will to win, I think you're in trouble.
You've often said that you've treated your senior major wins on the Champions Tour as major titles. Have they made up for any regrets you had on the regular tour?
Very much so, even though I don't have many regrets from the regular tour. What people don't realise is they are still major championships and the feeling on the final hole of winning a senior major is damn close to the real thing. Stricker said that. Couples and Watson, too. I've won three of them and want to add to that this year. once we get back to competing again.
The 2006 US Open at Winged Foot was clearly your most painful near-miss in a major. What's it like when you go back there? Do you get flashbacks?
Well, I will this year, won't I? Look, Phil Mickelson and I both messed it up that day, but the way I look at it is that it was great to be there and thereabouts in so many majors, and I choose to take great solace in that. If there was one shot I could hit again, it would be that approach shot there, of course, on the 72nd hole. But I don't have any real regrets.
What do you consider to be your biggest achievement?
Two things spring to mind. In a playing sense, my three PGA Championship wins at Wentworth from 1998 to 2000. Nobody has done that before, so I'm very proud of that record. Especially doing it in Europe's flagship event. In a non-playing sense, it would be the Ryder Cup captaincy. Getting the trophy back to Europe was a fantastic feeling, and to captain that team was a fabulous experience.
The game has clearly changed alot since you were winning all those tournaments. What do make of the current crop of players and the way they are playing the game, and what was your reaction to Bryson DeChambeau's physical transformation?
We weren't as athletic as they are today and add in the clubs and balls right now, it's all got out of control. They have to do something. We can't keep buying more land. I'm an advocate of what Jack Nicklaus proposes – a tournament ball for pros that goes only 80 to 85 per cent as far. A tournament ball would be a massive step, but the R&A is wary of creating one set of equipment rules for pros and another for amateurs.
As far as Bryson is concerned, his transformation has been amazing. I could not believe what I saw when I switched on the TV in the first round at the Charles Schwab Challenge in June. Bryson played with Dustin Johnson for the first two days and he was giving him 25 yards off the tee – and Dustin is no slouch. Extraordinary. He is huge.
It's great to see athleticism in the game, but to see him carrying it 330 yards in the air is getting unreal, something we haven't seen before. The game has changed dramatically. It's now brute force and a sand wedge. It won't always win you trophies, but it certainly won't harm your chances.
As a lifelong Leeds United fan, how pleased are you to see them heading back to the Premier League. Will you be in line for a season ticket at Elland Road next season?
I had a season ticket as a child when I was growing up in Yorkshire. I'd love to start going again. It's a great atmosphere up there. It'll be great to see them playing in the Premier League for the first time. They blew it last year, so I'm delighted that they not only held on this time, but did it style. They deserve their place back in the top-flight.
Talking of the Premier League, what do you think of the Premier Golf League? Does it have any legs?
I don't know too much about it, but I am so glad that Rory [McIlroy] came out and said no straight off the bat. There's nothing wrong with the PGA Tour. It's in great health. I don't see the point of the Premier Golf League. It tried to happen 10 years ago, and nothing came of it. I think the pandemic has put paid to its chances of success.  I think with the PGA Tour being so dominant now, it's difficult for other tours to operate. We see sometimes in Europe, where a top player is coming through, and the next minute they've moved to the PGA Tour. If we could combine all the tours, including the Australasia Tour, it could be good. But, then again, if the PGA Tour's not broken, we don't need to fix it. 
Stay up-to-date: