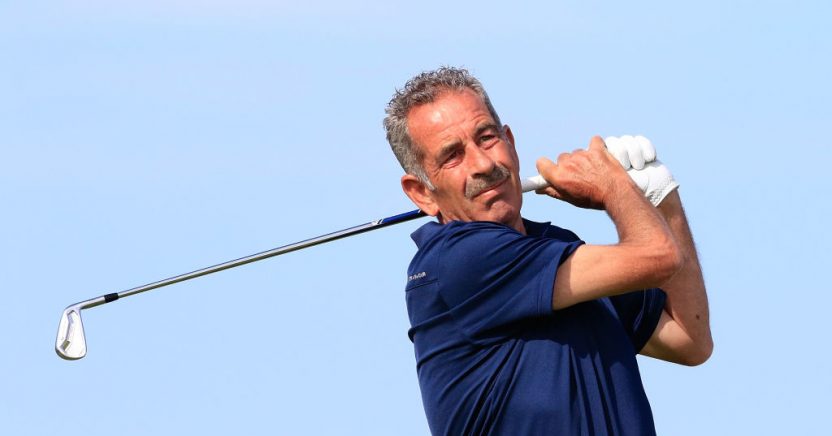 Torrance calls time on pro career
Featured News
27 August 2019
Former Ryder Cup captain Sam Torrance has announced that he has officially retired from professional golf after falling out of love with the game.
The 66-year-old Scot enjoyed 44 professional wins and played for Europe in eight Ryder Cups, as well as captaining the team in 2002. Torrance had latterly played on the European Senior Tour, with his last win coming a decade ago at the Barbados Open in 2009.
"I've kind of lost the love for it," he told BBC Radio 5 Live. "I'm not very good. The hardest thing is that I'm mediocre compared to what I was. I said to my manager, 'Tell me my scores over the last three years and my finishing positions'," he explained. "She looked it up and she told me I was 200 over par and my best finish was 35th. So it was time. That was two years ago and I've not played since. It was tough to let go, but I'm glad I did it when I did. Even with my mates I'm struggling to find the impetus to get up there and do it."
Torrance, the son of respected tour coach Bob Torrance, turned professional in 1970 aged just 16, and joined the European Tour at 17. He won the rookie of the year award in 1972 and his first win came at the Piccadilly Medal that same year. His best year on tour was in 1995, when he won the Irish Open, the British Masters and the Italian Open and finished second four times en route to finishing second in the money list.
Torrance is joint 10th in the European Tour's list of most wins with 21, and holds the record for the most career appearances, with over 700 events played at the close of the 2008 season.
Although a prolific winner on the European Tour, he only managed two top 10s in the Majors, finishing fifth at The Open in 1981 and ninth in 1984. He played in the Masters four times, enjoying three top-30 finishes, and in his three appearances in the US Open he finished 21st in 1994, 16th in 1996 and missed the cut in 1999. He also played in six US PGA Championships between 1991-2000, making the cut three times.
Torrance played in eight consecutive Ryder Cups from 1981 to 1995, winning in '85, '87, '89, and '95. He was honoured with the MBE in 1996 and OBE in 2003 for his outstanding contributions to golf.
Stay up-to-date: