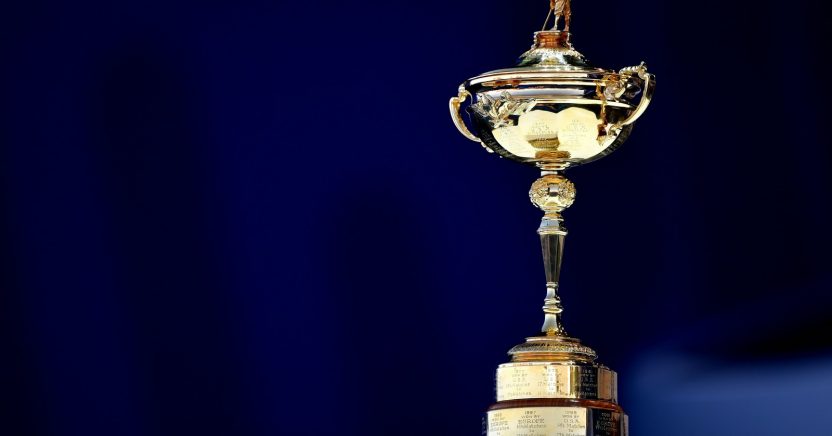 Ryder Cup hopefuls face fast race for qualification
Featured News
The top golfers from the United States and Europe are scheduled to converge on Whistling Straits in rural Wisconsin in September to renew hostilities in the 43rd edition of the Ryder Cup.
Europe currently holds the trophy following their thrilling 17.5-10.5 win in France in 2018, although home advantage could play into the hands of the USA, as it so often has in this enthralling encounter.
Despite so many twists and turns to come before September, the betting odds on the outcome of the biennial team event remain stacked in USA's favour, with the home side a widely available 8/11, Europe 6/4 against, and 12-1 generally quoted about a tie, which has only happened twice in the history of the matches ('69 and '89). Helpbet has plenty of information on the best investment opportunities, so be sure to check it out for the latest bonus offers.
Following the suspension of tour golf, the two captains, Padraig Harrington and Steve Stricker, are still a long way from finalising their teams, but there is no doubting that Stricker will be drawing on America's golfing brains trust to come up with a plan to see Samuel Ryder's trophy return to US soil.
Born in Wisconsin, Stricker will be under even more pressure to make his time in office a winning won. The 51-year-old has played in three Ryder Cups ('08, '10, '12), winning in 2008, but losing the other two. He was also a vice-captain when USA won at Hazeltine in 2016, so he knows what it takes to get the job done. A 12-time winner on the PGA Tour, Stricker also played in five Presidents Cups, an event at which he served as victorious US captain in 2017, so he's no short on leadership skills either. He will be assisted by 2018 Ryder Cup captain Jim Furyk, who, despite coming out on the wrong end of the result in Paris, is considered a worthy lieutenant to advise his replacement.
After being named as America's 29th Ryder Cup captain, Stricker said: "While we were disappointed with the result in Paris, I am confident the setback will fuel our preparations for what will take place at Whistling Straits. Europe's talent will present a great challenge, but we will be focused on what we can accomplish together in 2020 in my home state, in front of a loyal legion of sports fans in Wisconsin. It's going to be a memorable week."
Stricker has opted to have four captain's picks for his 12-man team, with the remaining eight slots decided by the PGA Tour rankings as of September 1. With very little in the way of tour golf scheduled to take place before June, there looks likely to be a mad dash for the line should the Ryder Cup get the go-ahead to take place in September, with pressure on top performers not currently high up on the points list to get their game faces on.
Having said that, Stricker's team already looks rammed with stars, with Brooks Koepka, Dustin Johnson, Patrick Reed and Gary Woodland – all recent major champions – heading the current standings. They're followed up by Xander Schauffele, Webb Simpson, Justin Thomas, Tiger Woods, Tony Finau, Matt Kuchar, Bryson deChambeau and Patrick Cantlay. That currently leaves the likes of Rickie Fowler, Jordan Spieth, Bubba Watson and Phil Mickelson all on the bench, so whichever way you look at it, Team USA looks mighty strong on paper, and not too shabby on current form.
Harrington, on the other hand, has a rather unbalanced look to his team, with Tommy Fleetwood, Jon Rahm, Rory McIlroy and Victor Perez currently occupying the top four automatic places in the European Tour's Ryder Cup points list. On the world points list, the next players not already qualified via the European points list are Tyrrell Hatton, Danny Willett, Matt Fitzpatrick, Lee Westwood and Bernd Wiesberger. Other players lurking on the edge of qualification are old campaigners Graeme McDowell and Henrik Stenson, while inexperienced players such as Marcus Kinhult and Matthias Schwab are also in the reckoning on the European Points List.
That leaves heavyweight Ryder Cuppers like Justin Rose and Paul Casey having to chalk up some significant performances once golf returns to action if they are to move into automatic qualification slots or be considered potential captain's picks by Harrington. It would be hard to imagine a team with reigning Olympic gold medallist Rose in the European line-up, but this year, of all years, could throw up some big surprises and provide the opportunity for relatively inexperienced newcomers to shine on the greatest stage of all.
With so much to play for, and so little time in which to stake a claim, the run-up to this year's Ryder Cup, if it goes ahead as planned, should almost be as compelling viewing as the matches themselves.
Stay up-to-date: