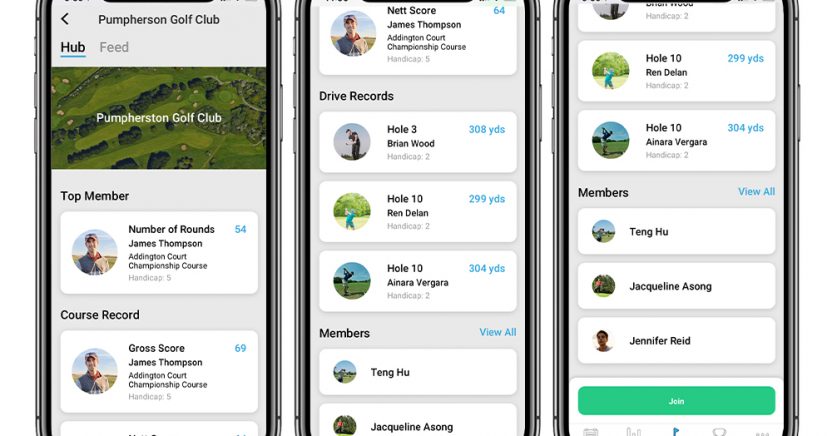 Shot Scope unveils Course Hub social community
Featured News
GPS and automatic shot tracking company Shot Scope has launched an all-new virtual social community called Course Hub.
Course Hub connects Shot Scope users to share game information, view and store stats, compete against other players and access golf course information from around the world.

Every ten days, Shot Scope captures over one million golf shots from its global customer base. To date, it has recorded over 65 million shots, hit with drivers, irons, wedges and putters. Through the Course Hub, a golfer can now uncover valuable data on how to play any course, while becoming part of an engaging golfing community.

Unlike any other social community in golf, users can simply search for a golf club and instantly gain access to a wealth of data, such as gross and net course records, longest drives, hole-by-hole statistics, birdies and much more. This will allow golfers who are going to play at a specific course for the first time to view how other users have played it before their round and pick up useful course management tips.

All data captured on Shot Scope V3 and V2 GPS watches is automatically synced to the Course Hub after golfers opt to share their round data. This feature helps to build a massive database of information on how best to play golf courses, while also allowing users to immediately view their round data and compare their statistics with other golfers.

All 18 holes represent an opportunity for golfers to participate in friendly competitions. In fact, every par-5 becomes a long drive competition with the implementation of driving records, while a top-10 leaderboard is available on each course page.

"We are extremely excited to be launching our own social community that will bring thousands of golfers together with the common aim of improving their game," said Shot Scope CEO, David Hunter. "The amount of data that our users can access makes this app incredibly valuable. It is a tremendous benefit to be able to analyse how others have played a golf course before teeing it up for yourself."

Golfers can access the Course Hub through the Shot Scope app for free. Course Hub is housed under the 'menu' or 'more' section of the app depending on which device is being used.
For more details, visit www.shotscope.com.
Stay up-to-date: