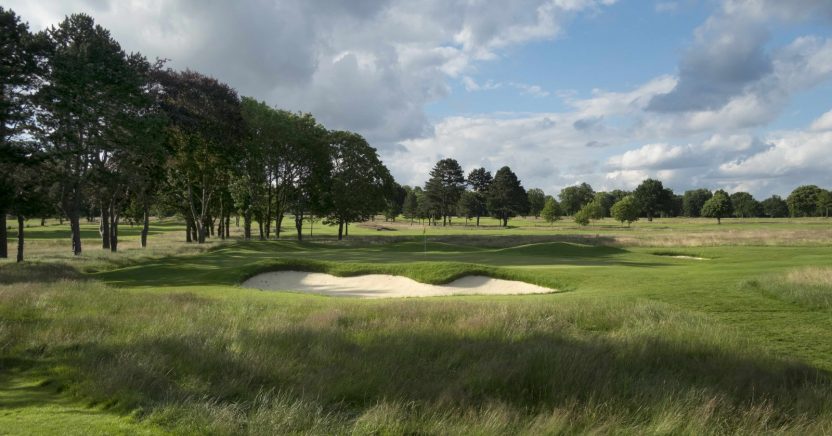 Royal Blackheath invites entries for ground-breaking Mixed Open
Featured News
Royal Blackheath Golf Club is to host the UK's first amateur handicap singles competition open to both men and women this summer.
Supported by Kent Golf and Golf England, the Open Royal Blackheath Trophy will see men and women will compete against each other, under handicap, at the same time, on the same course, for the same trophy.
The inaugural Open Royal Blackheath Trophy was due to take place last year, but was postponed due to the pandemic, and will now take place on July 5.
Royal Blackheath is renowned for having created the concept of 'open' competition, having inaugurated the Boys' Medal in 1847, 13 years prior to The Open Championship itself.
Since the tournament was set up last year the World Handicap System has been introduced and a new course rating system launched. This is designed to give all golfers a handicap which is portable around the globe. This now means that all golfers, whatever their handicap, can now easily convert that WHS Handicap Index to any course in the world.
Royal Blackheath Club Captain Alastair McFarlane said: "Throughout its long history, Royal Blackheath Golf Club has been committed to bringing the game of golf to new audiences, and we see this initiative as emblematic of our ongoing commitment to inclusivity in the sport. We are excited to invite male and female club golfers to enter and try to become the first name on the Open Royal Blackheath Trophy for what we hope will become an enduring fixture in every handicap golfer's calendar for years to come."
The Open Royal Blackheath Trophy will take place less than a month after the European Tour and Ladies European Tour stages the Scandinavian Mixed, the world's first professional golf event which will see men and women go head to head on the same course at Vallda Golf & Country Club in Sweden from June 10-13.
For more details and entry forms, CLICK HERE. The closing date for entries is June 21.