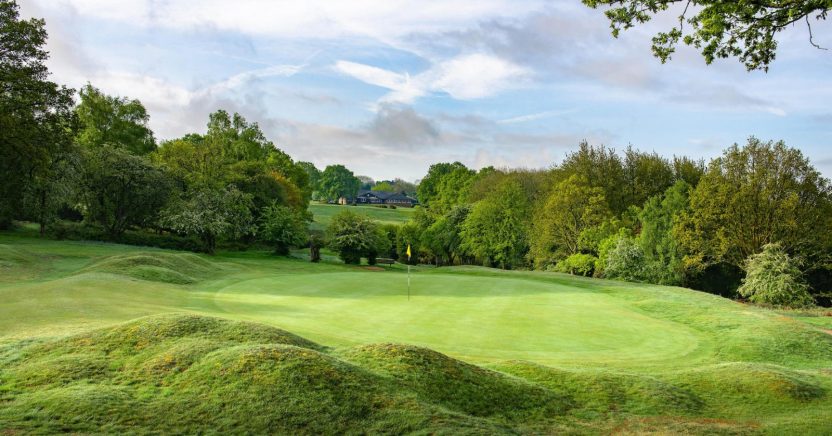 New-look Berkhamsted reopens to visitors
Featured News
Berkhamsted Golf Club, home to one of England's best-loved classic courses, is reopening to visitors as pandemic restrictions continue to ease across the UK.
On July 12 visitors will get their first chance in 2021 to play Berkhamsted Golf Club, when the club reopens for green fees and societies.
Rated amongst England's top 100 golf courses, Berkhamsted now starts play from what used to be the 10th tee. The club reversed its nines during last year's lockdown – the first significant course change at Berkhamsted in almost 100 years. Every round is now guaranteed a thrilling finish, with a challenging three-hole sequence starting on the 16th and ending on the 18th green right in front of the clubhouse.
"Feedback from our members has been incredibly positive about the new course routing" said the club's manager, Howard Craft. "We can't wait to hear what visitors old and new also think about it. Many golfers have been coming here for years, making a pilgrimage to play Berkhamsted, so we're looking forward to welcoming plenty of old friends – as well as seeing a host of new faces!"
In 2021 to date only the club's members and their guests have been able to play the new course routing, but from next week visitors can take Berkhamsted's famously bunker-free classic heathland test from just £60 per round on a Monday or a Tuesday. Green fees rise to £75 from Wednesday to Friday and are £85 at weekends, when visitors are allowed after 11.30am. Junior golfers pay a £25 green fee all week, with discounts also available to Hertfordshire County Card holders and members' guests.
The club is now also accepting society bookings for 2022, with only a few dates available left for large groups in 2021.