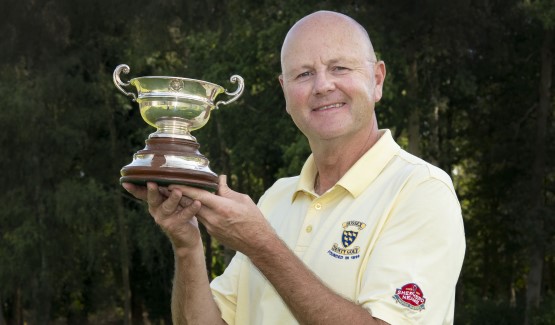 Graham seals Senior Champions of Champions title
Featured News
Sussex champion Steve Graham claimed a four-shot victory at the English Senior Men's County Champion of Champions tournament on the Red course at Frilford Heath in Oxfordshire.
Graham, from East Sussex National, led the field with a first round 70 and then added a 72 the following day to finish on two-under par.
The new champion's nearest challengers were Surrey's Ian Attoe (Worpledson), Kent's John Coupe (Canterbury) and Cumbria's John Longcake (Silloth on Solway). Attoe and Coupe both carded rounds of 74 and 72, while Longcake fired two 73s.
Essex champion Ian Moore (Romford) was fifth, while Yorkshire's Johnny Lawrence (Moor Allerton) and BB&O's Doug Cameron, from the host club, were tied sixth on 148.
Stay up-to-date: