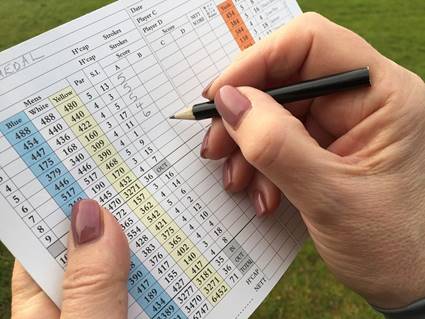 England Golf launches information pack to help golfers understand new World Handicapping System
Featured News
England Golf is set to unveil a toolkit aimed at helping golfers get to grips with the new World Handicapping System, which comes into play on November 2.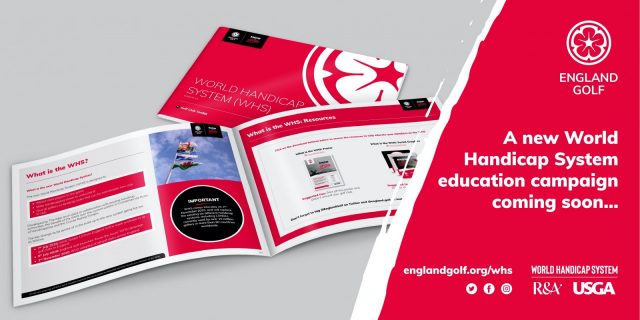 Since October last year, England Golf has hosted 86 seminars across 35 counties, with a total of 4,588 handicap committee members and secretaries from 1,384 golf clubs attending from across the country.  Attendees have gathered to gain key insights into the new process for calculating handicaps in order that clubs can play a key role in the seamless transition to WHS later this year.
The next stage of the education process focuses directly on the 637,000 golf club members across England. The new toolkit will be distributed to 1,817 golf clubs across the country early in July and will be available for download via englandgolf.org/whs.The toolkit covers a wide range of areas, including the purpose of WHS; Calculating a Handicap Index; Course and Slope Rating; Playing Handicap, and acceptable formats for scoring.

Also included within the toolkit is a comprehensive FAQs section for golfers keen to learn more details about WHS as well as an introduction to the 'Know the Score' campaign, which has been developed to provide consistent messaging on WHS for all golfers and explain in simple terms key elements of the new index.

"It's important to realise that WHS does not change how golf is played, just how a handicap is calculated, said England Golf CEO Jeremy Tomlinson. "I'm confident golfers will very quickly understand the system and embrace the change. This toolkit has been designed with the priority of supporting our affiliated clubs. The 'Know the Score' campaign will make it easier for golfers to quickly understand and adapt to the new handicapping index. We believe the introduction of a global, portable, fair and equitable handicapping system is another key element in the modernisation of our great game."

Gemma Hunter, Head of Handicapping & Course Rating at England Golf, added: "Under the new system there are more ways than ever to submit scores for handicap purposes, aside from playing in competition rounds, the WHS gives golfers the freedom to go out and enjoy the game anywhere in the world. The feedback from golf clubs on the back of the WHS seminars we staged has been really positive and we're excited to see the adoption and roll out of WHS from November 2."
Stay up-to-date: