Titleist expands SM8 wedge range with new all-black model
|
Share: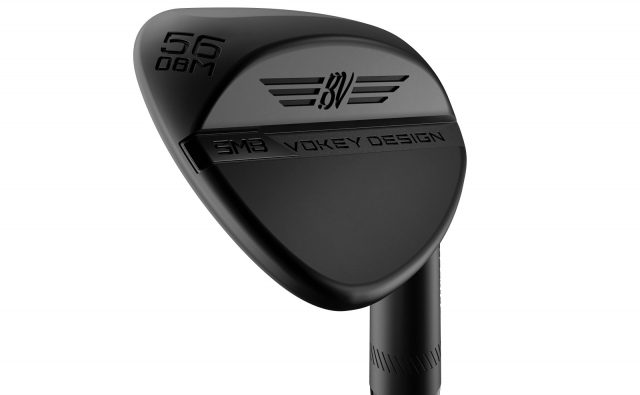 Titleist is launching an all-black version of its Vokey Design SM8 wedges, which are the most played wedge range on the PGA Tour.
This limited release features SM8's Jet Black raw finish enhanced with black paint fill in the logos and graphics, complemented by a Dynamic Gold S200 Black Onyx shaft and exclusive Golf Pride New Decade Multi Compound Black/Gray grip with BV Wings.
Cameron Smith, who won this year's Sony Open playing all-black SM8's, is among a group of Tour players who prefer the Jet Black finish, although the SM8 range is also available in Tour Chrome, Brushed Steel and Raw finishes.
Vokey Tour Representative Aaron Dill said: "I've been stocking more and more Jet Black heads on the Tour Van each year. Players love the look of it, and the contrast you get when you add custom stamping and paintfill – it just pops. Jet Black also helps players reduce glare on those really bright days. When you add in the black shaft and grip, it's a sharp setup."
Jet Black SM8 wedges have an RRP of £185 and are available at retail from August 28, with all 23 loft, bounce and grind combinations (in both RH and LH) available through custom orders or WedgeWorks on www.vokey.com.
Read Online
Looking for back issues?
Golf Day Guide: Read Online
Looking for back issues?
Subscribe FREE to the UK's most read Golf Newspaper
latest golf news
best travel deals
latest competitions
Join us now!