Motocaddy launches laser rangefinder
|
Share: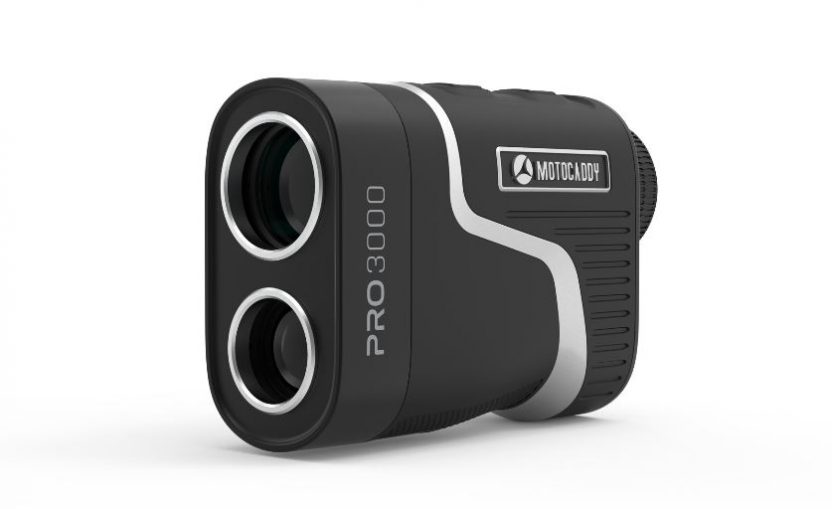 Electric trolley brand Motocaddy has launched a laser rangefinder as it continues its move into the distance measurement device market.
The new Motocaddy PRO 3000 laser offers accuracy to within a yard with seven-times magnification and a range of up 1,300 yards.
Featuring PinLock technology with vibration and visual confirmation, the PRO 3000 boasts a high-resolution LCD display, while the pin can be locked on from up to 450 yards away. It also includes slope compensation (competition legal with slope disabled) to account for any undulations; background noise filtration to make it easier to lock onto a target; an adjustable eyepiece for clearer visuals; the ability to toggle between yards and metres; plus an automatic standby mode after 10 seconds.
The waterproof unit comes with a hard-shell carry case with carabiner bag clip, and it can also be attached to a Motocaddy Accessory Station for easy access out on the course.
It is powered by a 3V Lithium battery, which is included with every purchase, and is offered with a two-year warranty.
Available from this month, the PRO 3000 has an RRP of £269.99.
For more information, visit www.motocaddy.com
Read Online
Looking for back issues?
Golf Day Guide: Read Online
Looking for back issues?
Subscribe FREE to the UK's most read Golf Newspaper
latest golf news
best travel deals
latest competitions
Join us now!