|
Share: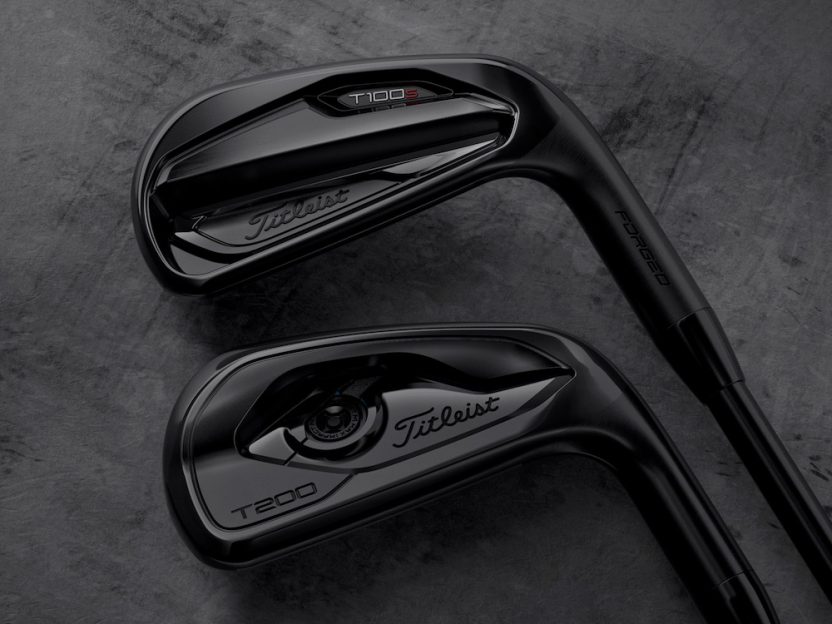 Titleist has expanded its T-Series irons family with the addition of a limited edition, all-black set up for its T100•S and T200 player's irons.
Available from August 28, the new T-Series T100•S and T200 Black irons are finished with a high polish black PVD coating. Each model is complemented by a glare-reducing matte black shaft – Project X LZ Onyx (T100•S) or DG Onyx AMT Black (T200) – and an all-black Golf Pride Tour Velvet 360 grip. They have an RRP of SRP £185 per club, or £1,295 for a set of 7 clubs, and will be available in RH/LH for both models.
PGA Tour player Cameron Smith, who won the Sony Open in Hawaii playing with a set of T100 Black irons, said: "The first time I saw these irons they looked so good I didn't want to put a scratch on them. The black finish just looks tighter to me and really fits my eye. It also helps to keep a little bit of the shine off, which I really like."
Read Online
Looking for back issues?
Golf Day Guide: Read Online
Looking for back issues?
Subscribe FREE to the UK's most read Golf Newspaper
latest golf news
best travel deals
latest competitions
Join us now!