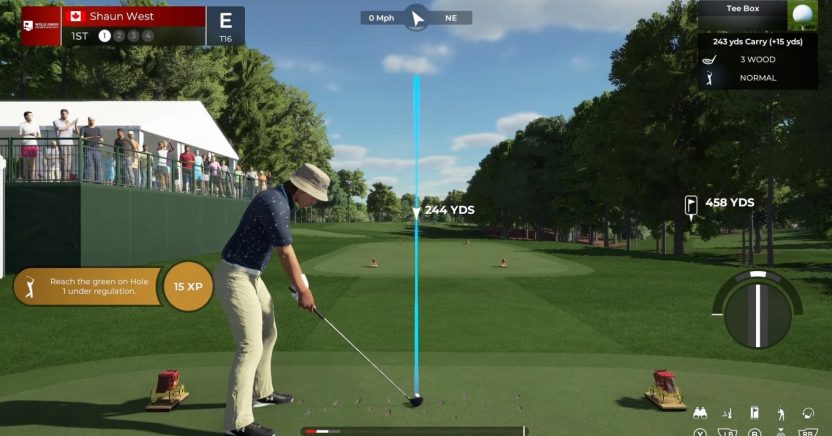 PGA Tour 2K21 GAME TO BE WON!

Closing date: DECEMBER 23, 2020
Golf News Editor Nick Bayly reviews the latest and most realistic console-based golf game to hit the market – PGA Tour 2K21 – and Golf News readers have a chance to win a copy for themselves on Xbox One or Playstation 4
As hardcore outdoor golfers we can't condone sitting inside all winter playing computer games when you should be out there hitting reals clubs on real golf courses, but when it's dark and cold and there's a global pandemic raging outside your front door, then, and only then, does it become acceptable to load up the Xbox or PlayStation and settle down to a bit of serious golf gaming.
In years gone by, many games have tried – and failed – to take the golf gaming crown from EA Sports, but PGA Tour 2K21, a collaboration between 2K Games and HB Studios which came out at the end of August, is already being talked about the most realistic digital version of the game we all know and love that has ever been brought to market.
Featuring photo-realistic versions of 15 of some America's most famous courses, including TPC's Sawgrass, Deere Run, Boston and Scottsdale, the game boasts slick graphics, dynamic cut-scenes and a seamless replay system, that will soon have you skipping meals and developing a gamer's stoop before you know it as you embark on your journey towards golfing glory.
Once you've created your player in your own likeness and kitted him or her out with virtual clubs and virtual clothing made by real brands, you can hang around earning your stripes in the amateur leagues and the feeder tours or simply jump straight into the white heat of competition on the PGA Tour.
Here you'll face off against a selection of the game's top players, including cover star world No.3 Justin Thomas, man of the moment Bryson DeChambeau, Tony Finau, Sergio Garcia, Ian Poulter and many more of the game's elite.
The mechanics of the golf swing are extremely impressive. You can opt to use either of the joysticks to make your swing – which will please left-handed players – and to hit the ball, you must pull the stick down, emulating your backswing, before pushing it upwards to trigger your downswing, according to a timing bar at the bottom of the screen. The speed of your downswing also has an effect, as if it's too slow you will underhit; get your timing wrong and a hook or slice will result. In addition, you can exert an extraordinary amount of control over how you shape your shot. Fading or slicing around trees, adjusting loft to keep shots low beneath the wind or addressing the ball in order to get as much backspin as possible via a clever shot-setup system. Finesse shots, such as flops, pitches or splashes out of the sand, are also available.
The way the ball reacts to the turf is equally convincing, especially the way it has a habit of trickling into the rough or a bunker, as we all know too well from our real-world experience. The putting system is also spot-on. A grid is super=imposed on the green when you address your ball, giving a detailed overview of its contours; you can test your aim with a virtual putting line, but only get one chance to do so.
And if the pre-programmed courses begin to lose their appeal, you can also exercise your own course design skills and map out your own track, which could easily be a separate game in itself for wannabee golf course architects.
The voiceover commentary is very American in content and tone, with Rich Beem and Luke Elvery doing a decent job from the TV commentary towers.
All told, there is no doubt that PGA Tour 2K21 is the best screen-based golf game you can play without access to a full simulator set up or, heaven forbid, slipping on your golf shoes and heading out into the real world.
PGA Tour 2K21 is available on PlayStation 4, Xbox One, Nintendo Switch, PC and Stadia. Price: £49.99.

COMPETITION
For your chance to win your very own copy of PGA Tour 2K21, either for PlayStation 4 or Xbox One, simply answer the question below, and email it info@golfnews.co.uk, with '2K21 Competition' in the subject line. Please include your name, email address, contact telephone number. The closing date for entries is December 23, 2020.
Question: Which PGA Tour player is on the cover of the PGA Tour 2k21 game?
a) Bryson DeChambeau b) Justin Thomas c) Matt Kuchar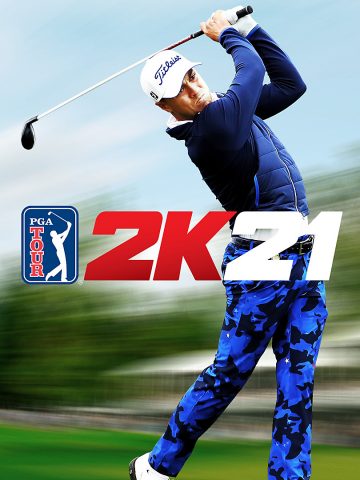 Stay up-to-date: