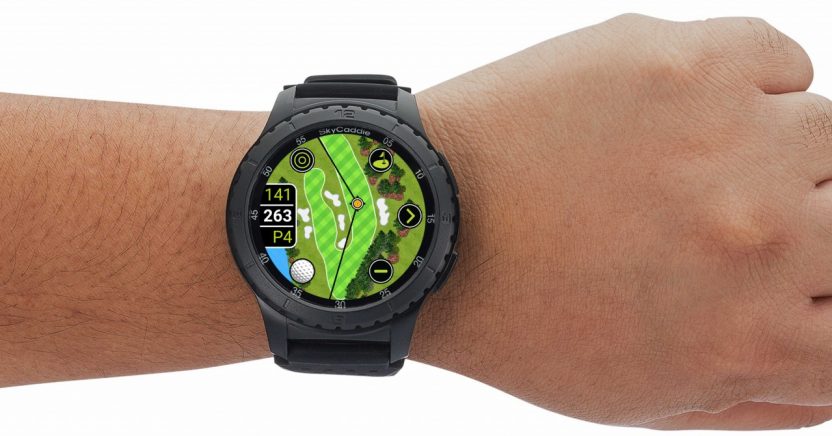 WIN A SKYCADDIE LX5 GPS WATCH

Closing date: DECEMBER 31, 2021
Golf News has teamed up with leading golf GPS brand SkyCaddie to offer readers the chance to win a brand new LX5 GPS Smart Watch worth £300.
The LX5 puts the legendary SkyCaddie accuracy right onto your wrist. Not only does the LX5 contain all 35,000+ global SkyCaddie course maps, but it also has golf's largest and brightest HD wrist-mounted colour GPS touchscreen.
Only SkyCaddie maps golf courses on foot, using professional surveying equipment, and the results are so accurate that they are used by the PGA and the Legends Tour to set tournament pin positions.
The SkyCaddie LX5 has the power of the SkyCaddie SX550 and SX400 handhelds – as used by Tour golfers – right onto your wrist. On every hole, use SkyCaddie's exclusive Dynamic HoleVue for detailed yardages and hole maps through the fairway to plan tee shots and layups. To get deeper info about every hole – just tap the screen to see more.
And from the fairway or a par-three tee, use SkyCaddie's exclusive, essential IntelliGreen imagery to get comprehensive info about the green ahead.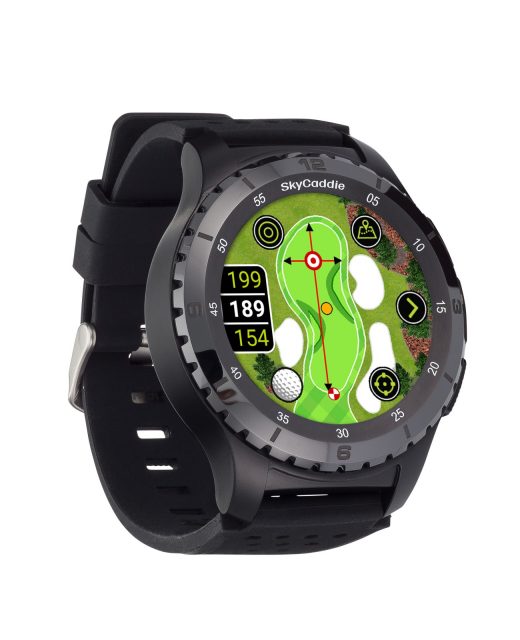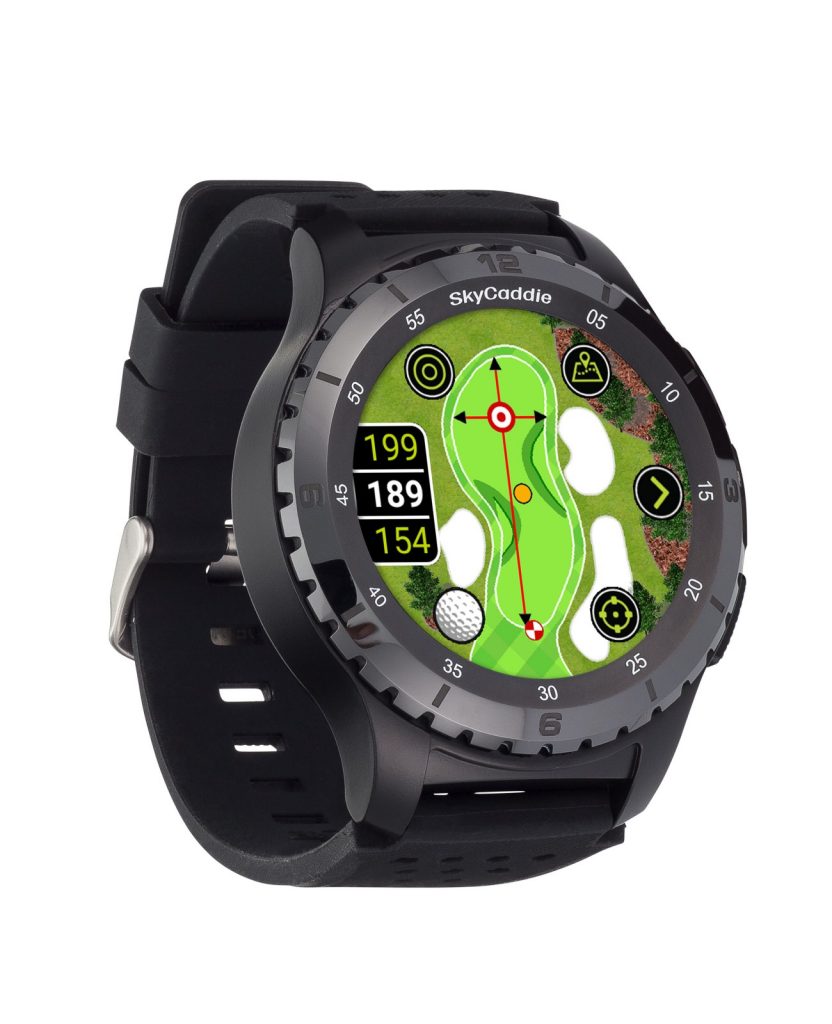 KEY FEATURES
• Contains over 35,000 exclusive  SkyCaddie course maps
• Includes 3-Year Worldwide SkyCaddie Membership
• All mapped & updated on foot
• Dynamic HoleVue for maximum fairway details
• IntelliGreen for maximum green info
• Zoom & Pan for Precision Targeting
• Bluetooth + Wi-Fi enabled
• Step Counter + Heart Rate Monitor
• Multiple watch faces + 2 x soft-touch silicon bands
• Ultra-fast processor + 36-hole battery life
• Golf's biggest & brightest HD GPS screen
For more information on SkyCaddie's extensive range of golf GPS devices, including the handheld SX500 and SX400, visit www.skygolf.com.
QUESTION
How does SkyCaddie map golf courses?
a) Aerial photography B) Satellite images C) On foot with professional surveying equipment
TO ENTER
To be in with a chance of winning this superb prize, simply answer the question above correctly and email your name, address and contact telephone number, and where you picked up your copy of Golf News from, to info@golfnews.co.uk, using 'Skycaddie Competition' in the subject line. The closing date for entries is December 31, 2021.