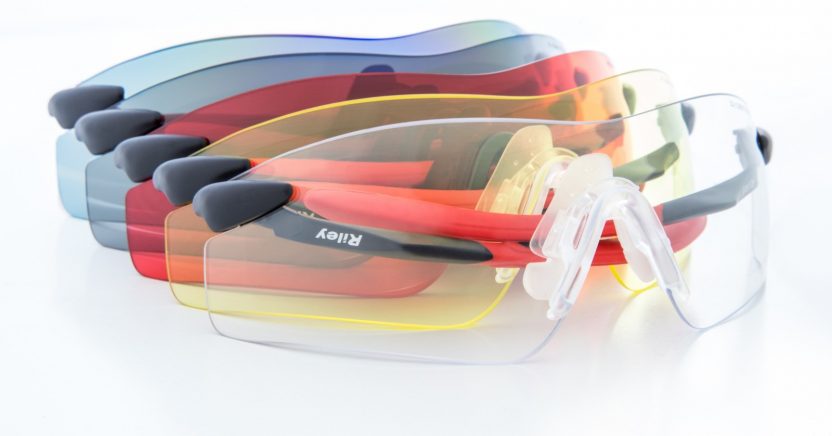 WIN A SET OF RILEY EDGE  SPOTLIGHT SUNGLASSES

Closing date: February 29, 2020
Golf News has teamed up with Riley, the new name in sports eyewear, to give away two sets of its all-new Edge Spotlight sunglasses.
The new Riley EdgeSpotlight glasses set includes five high-tech frames, each with a distinctive lens tint designed to offer superb clarity and depth of vision in all light conditions. By selecting the right lens for the right light conditions, golfers can enjoy a host of benefits, including reduced brightness and glare, improved contrast, depth perception and sharper colour recognition.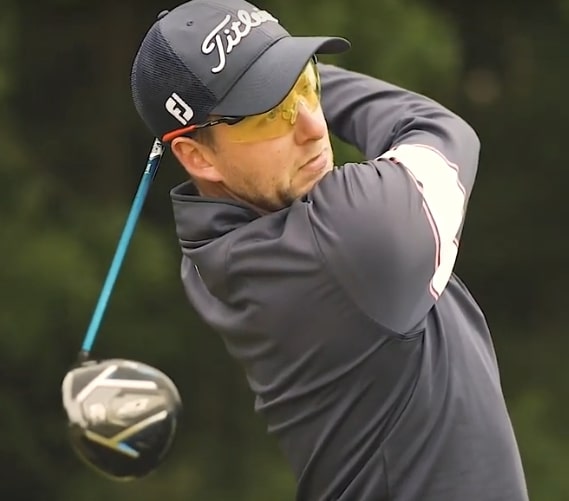 In addition to the vision benefits, all of the lenses across the Riley Edge Spotlightrange incorporate a Tecton 400 lens coating, which makes them scratch resistant and stop them from fogging up. They are also coated on both sides with a UV400 treatment to protect your eyes from the sun's harmful rays.
For those that already wear glasses, there is also a prescription lens option available, with the interchangeable lens clipping easily into the lightweight wraparound frames, which can also be tailored to individual face shapes for a highly comfortable fit.
Cheshire-based Tour professional Max Penney is one of a growing number of elite golfers who have been impressed with the Riley range of performance eyewear, and specifically the new EdgeSpotlightrange.
"I've got a range of clubs to deal with different conditions, so it's great to now have a set of sunglasses to do the same," said Max. "The lens options really make a difference out on the course – particularly with changing weather conditions.The Amber lenses are also ideal for around the greens – you can see every undulation, which really helps you read them."
Riley EdgeSpotlight glasses are available to buy online for an RRP of £199.95 (including neck cord, carry case, and prescription insert). To find out more, visit www.riley-edge.com.
TO ENTER
To be with a chance of winning this great prize, simply answer the question below correctly and email your name, address and contact telephone number, and where you picked up your copy of Golf News from, to info@golfnews.co.uk, using 'Riley Edge Competition' in the subject line. The closing date for entries is February 15, 2019. No alternative cash prize is offered.
QUESTION: How many different frames and lenses come with each set of Riley Edge Spotlight glasses?
a) 3 b) 4 c) 5
Stay up-to-date: