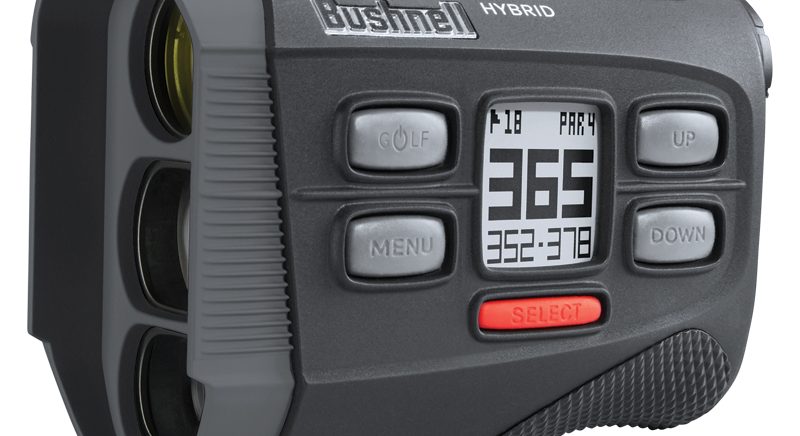 WIN A BUSHNELL HYBRID RANGEFINDER + TICKETS TO THE SOLHEIM CUP

Closing date: AUGUST 31, 2019
As the most trusted rangefinder used by professionals on any Tour, and a proud supplier to the European Solheim Cup team, Bushnell is offering Golf News readers the chance to win two Bushnell Hybrid laser rangefinders and two pairs of tickets to watch the Solheim Cup at Gleneagles this autumn.
The Bushnell Hybrid rangefinder offers the best of everything when it comes to managing your way around a golf course – supremely accurate yardages at the press of a button; high quality optics' 5x magnification; shot measurement, and confirmation that you have locked onto the flag thanks to Jolt technology.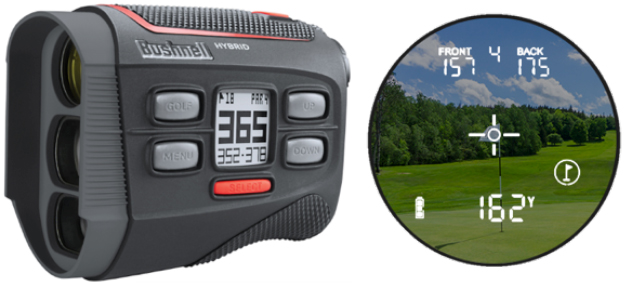 An easy-to-use GPS, with a digital display on the side of the unit, provides front, centre and back distances to the green on over 36,000 courses worldwide. With auto-course recognition and auto-hole advance, the Bushnell Hybrid really is the ultimate when it comes to distance measurement.
As Europe's top women golfers attempt to wrestle the Solheim Cup away from Team USA, four lucky golfers will be there to soak up the atmosphere and watch the highly-anticipated biennial matches, which take place at the stunning Gleneagles Resort in Scotland from September 13-15. 
Shown live on the BBC, this year's Solheim Cup promises to be another fantastic showcase for the game, as Europe, led by Scotland's Catriona Matthew, attempt to regain the trophy from the American team, captained by Juli Inkster.
TO ENTER
To be in with a chance of winning one of the two Bushnell Hybrid rangefinders and a pair of Solheim Cup tickets, simply answer the question correctly and you will be entered into a draw.
Email your answer to info@golfnews.co.uk, with 'Bushnell Competition' in the subject line. Along with your answer, please include your name, address, contact telephone number, and details of where you picked up your copy of Golf News. The closing date for entries is August 30, 2019. 
QUESTION
Who is the captain of the 2019 European Solheim Cup team?
a) Laura Davies    b) Catriona Matthew    c) Annika Sorenstam
Stay up-to-date: