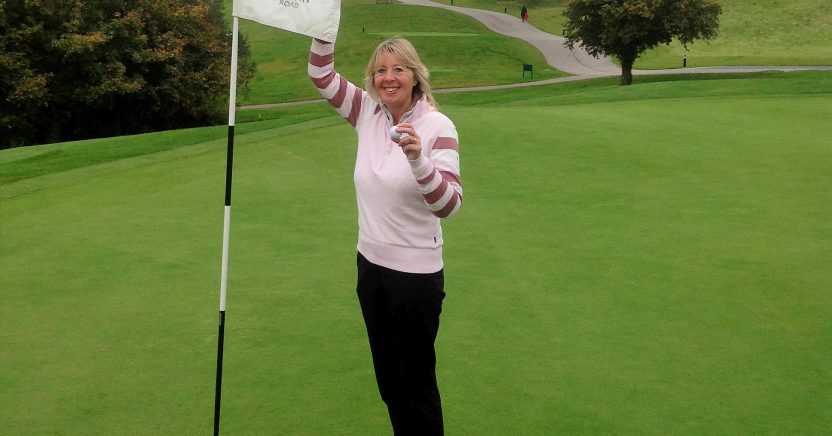 LADY CAPTAIN ADAMSON LANDS CAVERSHAM WEEKEND SPOILS
Club News
LADY CAPTAIN ADAMSON LANDS CAVERSHAM WEEKEND SPOILS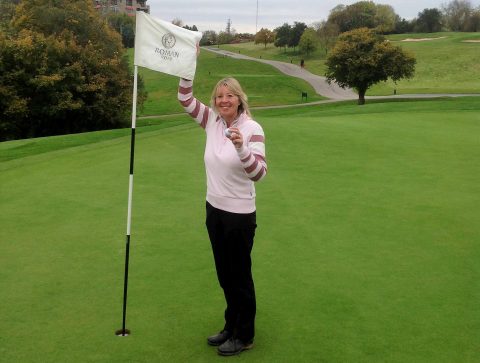 Lady Captain Angela Adamson dominated proceedings on Sunday (June 11) at Caversham Heath winning Division 3 of the Weekend Stableford and also topping the Angela Uzielli Stableford qualifier which was run in conjunction with the Stableford.
Adamson (33hcp) topped Division 3 of the Weekend Stableford with 39 points (halves of 20 and 19 points), ahead of Daniel Dover (20hcp) and Caroline Dover (26hcp), both with 37 points.  Caroline Dover forfeited her chance of finishing ahead of her husband with a nil return on the last.
Division 1 winner was Steven Plyler (6hcp), on countback from Will Tate (4hcp), both with 36 points.  David Wise (8hcp) was third on countback from Deighton Sear (9hcp), both with 35 points. Plyler recorded 10 pars and two birdies while Tate managed 12 pars and one birdie. Sear lost his chance of victory with a nil return on the 17th hole.
Andy Holmes (14hcp) won Division 2 with 41 points, ahead of Simon Walker (13hcp) with 39 points.  Third was Benjamin Curran (11hcp) with 38 points. Holmes shot 10 pars as did Curran, but the latter also had  a nil return. All three players received a one shot cut in handicap.
Twos were recorded by Clive Adamson, Adam Paul Baker, Kevin Iley, David Wise, Jane Weller (all on the 8th hole) and by Angela Adamson (13th hole).
In the Angela Uzielli qualifier Adamson came top with 39 points with Joyce Collins (27hcp) second on countback from Fung Yee Sarah Lau (22hcp), both with 37 points.
A 9-hole stableford competition was won by Stuart Barnett with 42 points.  Runner-up was Sean Houghton with 41 points and third was Stuart Adamson, on countback from David Northmore, both with 40 points.
Twos were recorded by Martin Chidgey, Daniel Dover, Nick Ford, Andy Holmes, Andrew Johnson, James Saunders and Jeanette Taylor (all on the 8th hole).
Stay up-to-date: