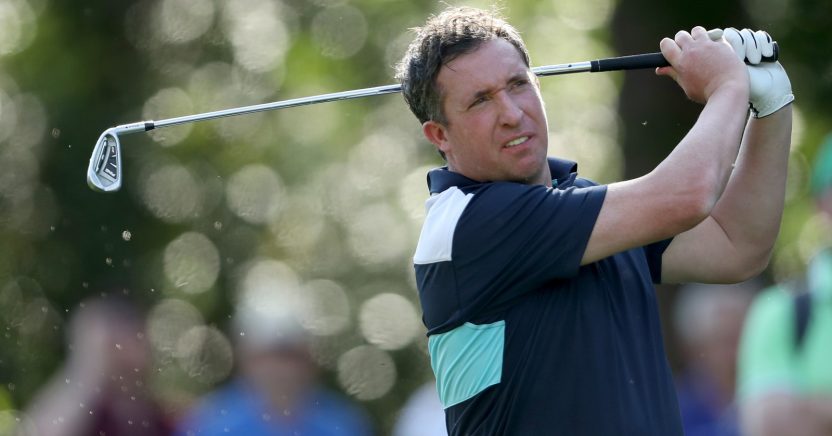 ROBBIE FOWLER

18 September 2017
Robbie Fowler, the former Liverpool and England striker is a big fan of Dubai, and is hoping for a mid-season transfer to Hoylake 
My most recent holiday was to… Dubai. I go there regularly for work and play. The golf courses are superb and so is the winter climate, while the hotels and restaurants are all world class.
My favourite golf course is… Royal Liverpool. I know I'm a little bit biased, but it's a great course, it has lots of history and tradition, and I love the ambience and feel of the place. I'm hoping to join the club soon – if they'll have me. I'm also a member at Carden Park near Chester, but I also play at Wallasey and at Caldy – I held my first charity golf day there in June. Further afield, I love Kingsbarns in Scotland. It's a modern take on a links course, with stunning views to match.
My ideal holiday fourball would include… John Lennon, Tiger Woods and Rory McIlroy. I'm not sure John ever picked up a club, but I'm hoping Tiger would tell us a few stories. During my Liverpool career there was always a group of lads at Liverpool who you could have a game with – the likes of Alan Hansen, Gary McAllister, Gary Gillespie. And I also played with Steve Harkness a lot, and Jamie Redknapp was a good player.
My best ever round was at… Formby Golf Club in Lancashire. I say 'best ever round' – it was more like my best half-round. I play off a 12 handicap and was two under par for the last nine holes, but I don't really want to remember the front nine. I finished well, which I suppose was probably a forte of mine on the football field!
My favourite golf resort is… Le Royal Meridien Beach Resort in Dubai. I went there with the family. I've got four kids, so there needs to be lots of different things to do to entertain everyone.
My favourite city in the world is…New York. It's just an exciting place to be – familiar yet new, with so many iconic places and buildings.
My worst golf holiday experience was … playing Carnoustie with a hangover in a gale. It's a lovely course, but I'd not recommend playing it when you've been on the lash the night before and it's pouring with rain!
I'm planning a golf trip to… Portugal or Dubai. There's nothing in the diary as yet, but I would like to get something sorted for the winter.
My top travel tip is … don't eat on the plane. I generally feel a lot better when I arrive at my destination having not eaten anything. Avoid booze too, if you can – just drink lots of water.
Stay up-to-date: