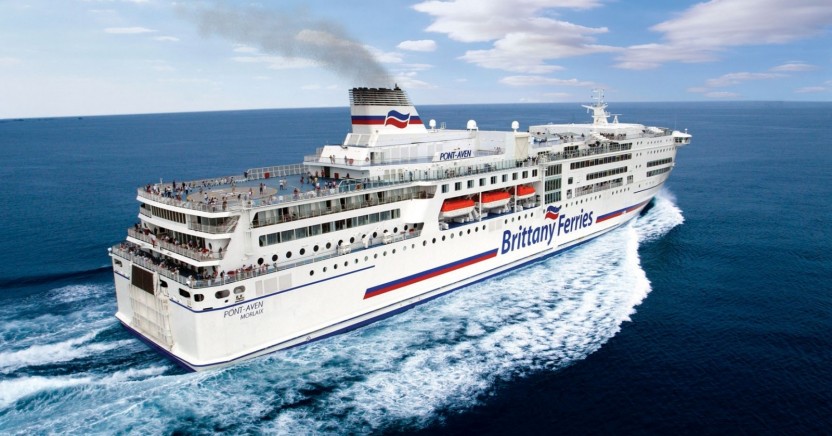 Brittany Ferries launches early booking offer

26 November 2015
The 2016 Brittany Ferries golf breaks programme, with 84 courses in Western France and nine in Northern Spain, is now out. Book before 15th December, with just a £40 per person deposit, and save 10%.
 What could be more convenient than having your own car with you? You can take all your golf gear, trolley and all, in your car without having to pay hefty excess baggage charges, as well as being able to move around France (or Spain) at your own pace.
France is a world apart from the UK and yet it is only a short hop across the channel. With its outstanding cuisine, wine, cheeses and unique ambience, the après-golf is part of what makes a golf break in France so memorable and so much fun.
Northern Spain remains largely undiscovered, where a combination of the spectacular Picos de Europa mountains, lush countryside and colourful vineyards create a breath-taking backdrop for some beautiful and challenging golf.
With Brittany Ferries, getting there is very much part of the holiday, and you can make the most of your precious time by crossing the channel overnight. With a fleet of luxury cruise-ferries, offering en-suite cabins, fine French restaurants and stylish bars, they provide a uniquely relaxing way of travelling. But if long crossings are not for you, there is a high-speed service to whisk you from Portsmouth to France in just three hours.
SAMPLE TOURS:
Dinard & Dinan in Brittany – 1 night on board, 2 nights B&B and 3 rounds from only £240 per person
Sail overnight Monday from Portsmouth to St Malo with cabin, arrive the following morning
Head to Dinard for a round before continuing on to the Hotel Mercure Dinan Port, staying for 2 nights
Play golf at Val André and St Cast
Sail back late afternoon or early evening from either Caen or Cherbourg to Portsmouth or Poole, whichever is most convenient
Deauville in Normandy – 1 night on board, 3 nights B&B and 3 rounds from only £286pp
Sail overnight from Portsmouth to Caen with cabin, arrive the following morning
Drive along the coast and play the Deauville course before heading to stay 3 nights at the Hotel Continental, Deauville
Play further rounds at St Julien and Beuzeval
Sail late afternoon from Caen to Portsmouth
La Rioja, the wine region of Spain- 2 nights on board, 3 nights B&B and 3 rounds from only £332pp
Sail on a Tuesday from Portsmouth to Santander with cabin included
Stay 3 nights at Hotel Villa de Laguardia and play 3 rounds of golf at Rioja Alta, Logroño and Izki Urturi
Sail to Portsmouth from Santander on Saturday with cabin included
Graham Ruth, Brittany Ferries' Director of Golf, said: "Many of our customers come back again and again, and I think this is because once they've discovered how easy and delightful golfing in France and Northern Spain is, they're hooked! And whether you are a couple or a group, the Brittany Ferries golf desk, staffed by keen golfers with a wealth of local knowledge, can advise not only on the courses, but on restaurants and the sights you shouldn't miss. They can even book you a tailor-made package at no extra cost."
Golf course information, hotel options and ferry timetables can be found at www.brittanyferries.com/golf and reservations and enquiries can be made on 0330 159 5418 or golfdesk@brittanyferries.com.
Stay up-to-date: