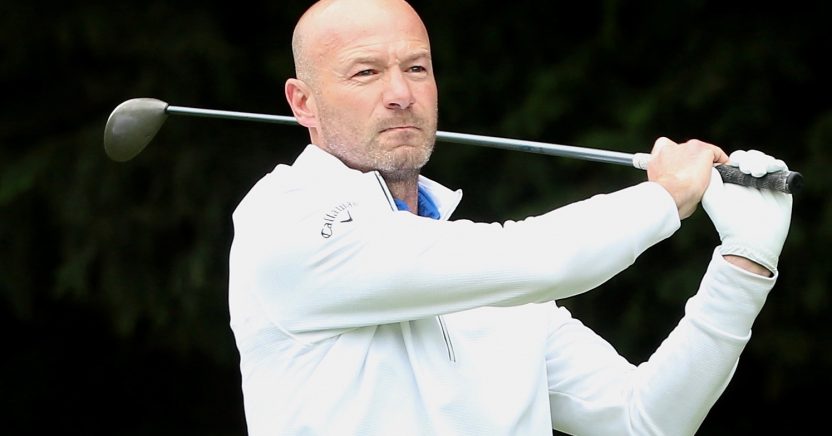 ALAN SHEARER

24 May 2017
The former Newcastle and England striker never leaves home without his golf clubs in tow, and has a fondness for playing in Portugal and Barbados
My first holiday was… I was probably 12 and we went on a family holiday to Amble on the Northumberland coast.
My most recent holiday was to…Portugal. I went on a lads' golf trip to the Algarve.
My favourite golf course in the world is…Loch Lomond.
My ideal holiday four ball would include… playing at Augusta with three of my mates from Close House Golf Club in Newcastle, where I'm a member.
My most memorable ever round was at….. Royal Westmoreland in Barbados, when I played with Ian Woosnam. He shot seven under par, which was a joy to watch.
My favourite golf destination is…the Algarve in Portugal. There are loads of great courses, all within a short distance of each other, and the flight over is only a couple of hours, so you can pop over for short breaks.
The best hotel I've ever stayed at was… Sandy Lane in Barbados, which has excellent food and superb service. I like the attitude of the Barbadians – they're just so relaxed and laid-back. The island also has some great golf courses, restaurants and beaches, and the weather is always fabulous.
My favourite city in the world is… Newcastle – God's country.
I'm planning a golf trip to…Kiawah Island in Florida. I fancy playing there before going to the Masters next year.
The thing I hate about travel is… packing and unpacking.
The worst holiday I've ever had was…Disneyworld in Florida, when the kids where young. It was 100 degrees, there were loads of queues and far too many people. Never again!
I always pack…my golf clubs and a high-factor sun cream. I burned the tops of my feet on my first holiday without my parents and I vowed that I'd never get burned again. I also take my phone, which I get nagged about, because I like to keep in touch and know what's happening in the news on and social media.
My top travel tip would be…always leave early. The holiday starts for me the minute I leave the house, so I recommend giving yourself enough time for a nice beer or glass of wine at the airport.
Stay up-to-date: