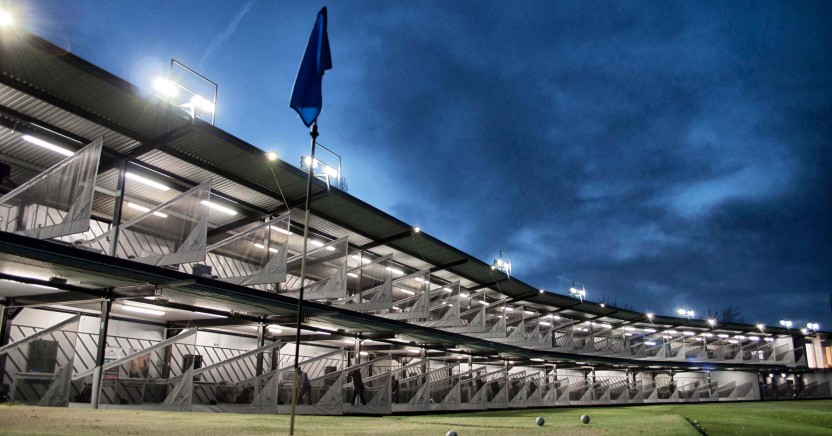 WORLD OF GOLF IN NEW MALDEN OPENS UK'S MOST ADVANCED TEACHING FACILITY
News
12 January 2015
Europe's busiest driving range, the World of Golf at New Malden in south-west London, has opened the most advanced teaching facility in the UK to help golfers of all abilities take their game to the next level.
The World of Golf's new Performance Centre – open to the public every day for 75 hours a week – is the only UK facility that boasts GC2 Launch Monitor with HMT, Trackman, Flightscope, Science & Motion (SAM) putting and the latest Swing Catalyst technologies, all under the one roof.
The new six-bay facility, which was officially opened by former Ryder Cup captain Bernard Gallacher on October 27, is part of a £750,000 investment which includes the provision of nine PGA-qualified coaches, including three from the UK's Top 100 golf tutors.
Among the highly-rated coaches available for teaching sessions are World of Golf Master Professionals John Woodroffe – who has taken nearly 50,000 lessons in his career – Duncan Woolger and Ian Clark, as well as teaching professionals Grant Guerin and Brian Lee. Each lesson at the centre will be filmed and then emailed to the student with a voice-over to ensure they understand the technical analysis of their game and what to practice.
"We're very proud to open the most advanced practice facility for regular golfers in the UK," said Grant Wright, CEO of World of Golf. "In particular, we've made a serious investment for serious golfers, who we hope will take advantage of the latest game-improvement technology used by the world's best players."
One of the standout technologies available is the sophisticated Swing Catalyst device, which streams live video images from a range of high-speed cameras to provide more than 200 frames per second – allowing golfers to have their swings compared in detail to leading Tour stars like Justin Rose and Suzann Pettersen. Other bays include the Tour-renowned Flightscope and Trackman technologies, and the high-tech SAM lab that compares putting performance to Tour players such as US Open champion Martin Kaymer.
The centre has also introduced innovative Protracer technology in 20 of its 60 driving range bays. This allows golfers to sync a smart phone or tablet device to an exclusive Wi-Fi to trace the flight of their ball and receive instant feedback on distance.
"The new ProTracer technology is another fantastic addition to our facility and allows golfers, free of charge, to see how far they're hitting each shot, either in terms of carry or total distance," said Duncan Woolger. "There's also a 'competition' mode available that awards points for each shot depending on how close they finish to the flags and the best scores will go up on a leaderboard in the main shop."
For more information visit www.worldofgolf.co.uk. To book lessons, call 0208 949 9200.
Stay up-to-date: