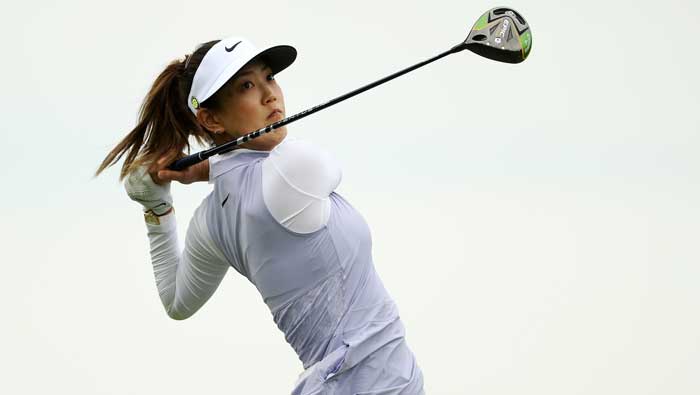 Injury forces Wie to sit out rest of season
Featured News
29 June 2019
Michelle Wie has announced that she is to play no more tournament golf this season after failing to recover from a persistent wrist injury that has hampered her career in recent years.
The 29-year-old American has missed three cuts in her first four tournaments since coming back from a lay-off since May. She shot rounds of 84 and 82 at last weeks' Women's PGA Championship at Hazeltine, where she missed the cut by 17 strokes. Talking after the second round, Wie said: "I'm not entirely sure how much more I have left in me."
An injured wrist sidelined Wie for much of the 2018 season as well, but after having surgery in October, she started 2019 optimistic that she would be able to play a full schedule. But after competing in the Honda LPGA Thailand in February, where she finished 23rd, the pain in her wrist returned, causing her to withdraw at the following week's HSBC Women's World Championship. She rested until April, coming back for the ANA Inspiration, but shot rounds of 74 and 77. She played in the LPGA's next start, the LOTTE Championship, and again missed the cut after rounds of 77 and 77.
It was then that Wie announced she would take a leave from the tour, causing her to miss the US Women's Open in May.
Announcing her intention to sit out the rest of the season, Wie wrote on Twitter: "After doing everything I could to play this year, I have made the decision to take the rest of the year off from competitive golf. My team and I believe that this will give me the best possible chance to finally get healthy. I can't thank you all enough for your never-ending love and support. It means the world to me."
Wie has won five LPGA Tour events, including the 2014 US Women's Open, since turning professional in 2005. She has played in 60 majors, making the cut in 44 and achieving 14 top-ten finishes. She has also been a key member USA's Solheim Cup team, appearing in five matches between 2009-2017.
Stay up-to-date: