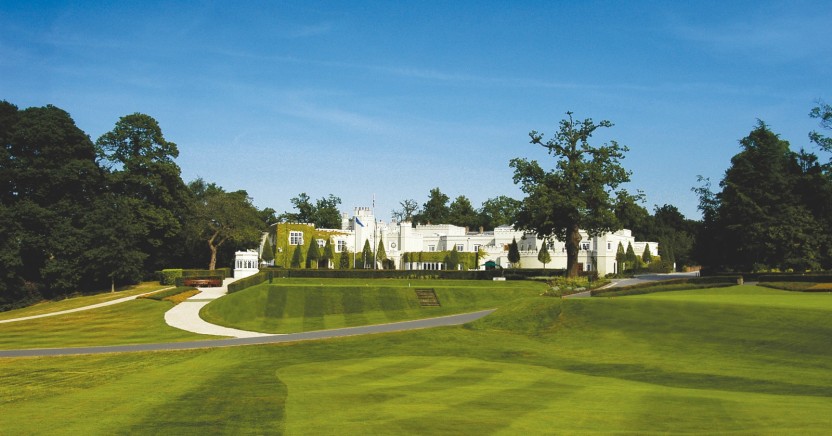 Wentworth announces new Chief Executive
Featured News
30 July 2015
Wentworth Club has announced the appointment of Stephen Gibson as its new chief executive. Gibson, who has been director of golf at the Surrey-based venue for the past eight years, succeeds Julian Small, who will leave the club on September 4. 
Dr. Chanchai Ruayrungruang, chairman of Wentworth Club, said: "Julian decided earlier this year to step down after almost twenty years at Wentworth. I would like to thank Julian for the continuous hard work and dedicated service he has shown to the club and for the professionalism he has shown whilst working for Reignwood Group. I wish him every success and happiness in the future both professionally and personally. We have invited Julian to be an honorary member of the club and he will remain as an advisor to Reignwood."
Small's replacement, Stephen Gibson, brings over 20 years' experience in the golf industry to the role, the last eight of those having been at Wentworth in his role as director of golf.
Dr Chanchai said: "After thorough and careful consideration, and to ensure continuity in the management team, I am delighted to appoint Stephen. He has a thorough understanding of the needs of Wentworth, and is looking forward to guiding its future development under the ownership of Reignwood Group."
Gibson commented: "I am honoured to have been asked by Dr Chanchai Ruayrungruang to become chief executive of Wentworth Club, and I look forward to leading such a prestigious and historic club into its next exciting chapter."
Julian Small said of his time at the club: "It has been a privilege to have been chief executive of Wentworth Club, but I think the time is right to take on a new challenge. Over the years I have been fortunate to have enjoyed the help and support of so many people. From Elliott Bernerd and Willy Bauer, Richard Caring, and in recent times, Dr Chanchai Ruayrungruang and Songhua Ni of the Reignwood Group, George O'Grady and his team at the European Tour, the various club captains and numerous members and the fantastic team who have worked with me at the club. I would like to thank each and every one of them. I leave with a host of happy memories and wish Stephen Gibson, the Reignwood Group, and everyone at Wentworth success in the future."
Stay up-to-date: