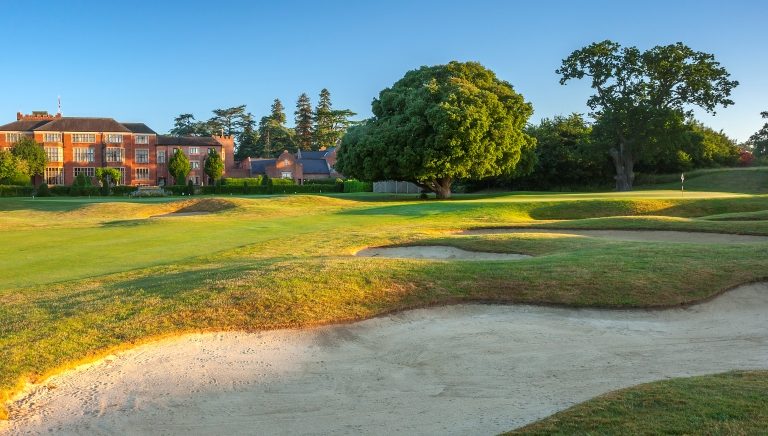 TEE IT UP ALONGSIDE SENIOR STARS AT HANBURY'S WILLOW CLASSIC
Club News Featured News Tour News
22 June 2016
Hanbury Manor is gearing itself up to host its first European Tour event since 1999, when the Seniors roll into the Hertfordshire venue later this summer for the Willow Senior Classic, which takes place from August 26-28.
A completely new tournament on the over-50s circuit, the Willow Senior Classic offers a unique format, with amateur golfers being able to play alongside professionals along the same lines as the Dunhill Links Championship at St Andrews.
And unlike other pro-am tournaments on the Tour, applications are open to all club golfers, and all teams will be drawn at random, meaning those who play are in with the chance of teeing-up alongside some of the best players on the European Senior Tour, including Ian Woosnam and Sam Torrance.
Entries for the main tournament costs £4,000 per team, and there will also be the chance to play in two pro-am days preceding the tournament at £1,250 per team.
All proceeds from event will go to Willow, a special days charity that enables seriously ill young adults to fulfil lifelong dreams, and create treasured memories with their loved ones. Commenting on the event, founder of Willow, former Arsenal and England goalkeeper Bob Wilson, said: "We are very pleased that our Senior Golf Classic is joining this year's Senior Tour. Individuals and teams can expect a great day's golf at Hanbury Manor. Megs and I are very grateful for this wonderful support for Willow."
The tournament, which offers a prize fund of £350,000, has been backed by businessman Duncan Sinclair, who is a long-term supporter of golf, and the Senior Tour in particular, as well as numerous charities. "Golf brings so much pleasure to so many people, so this tournament is a great fit in terms of the charity's aim of raising funds to help provide special days for seriously ill young adults," Sinclair said.
Entries for the main tournament and the pro-am days can be made online, but numbers are limited, so prompt booking is advised. To book a place, contact events@willowfoundation.org.uk.
Stay up-to-date: