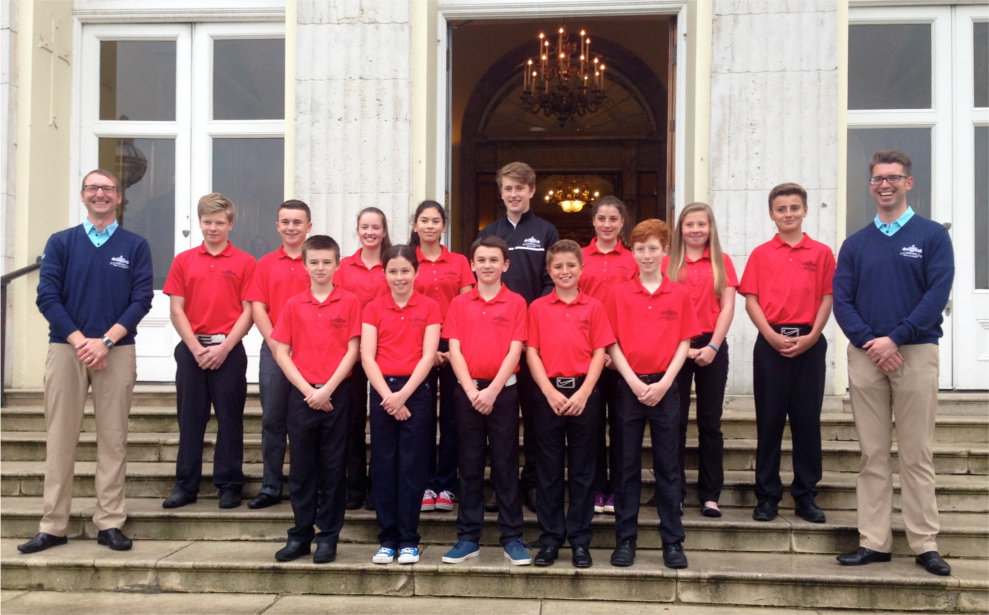 Stoke Park scholars raise their game
News
4 November 2014
Stoke Park Golf Club is about to announce the successful candidates for the 2015 intake of its innovative scholarship programme after hosting three try-out days during the past few months.
The programme, which first began in 2012, is open to boys and girls aged between nine and 15, and offers the successful candidates a year-long series of free coaching, fitness training and mentoring sessions by Stoke Park's team of PGA professionals. The cost of the programme is met by donations by Stoke Park's members, and is open to children from all over the region, not just the club.
Stuart Rank, Stoke Park's head of instruction, is delighted with the progress that all the players have made since the programme started. "The results have been fantastic over the past two years, with juniors reducing their handicaps significantly, representing club teams, country, winning at county, and even European and worldwide level," he said. "It has only been through the club's vision and generosity that we've been able to deliver such a comprehensive syllabus, which will one day produce a star of the future – home grown at Stoke Park."
He added: "This year we have 15 scholars on the programme, and every student is now representing the county at their age group. John Gough, who is 15, reduced his handicap from six to scratch in 2013, and has subsequently won the US Kids European and Teen World Championships. John is also part of the England Regional Squads, and has recently been picked for the England Boys' team. Isabella Holme won the Berkshire U13 title, and is now part of the England Regional Squads, while 12-yea-old Conor Gough, who plays off five, received the Management Medal award from the BB&O County after winning and host of regional and national events, as well as the US Kids European Championships."
Speaking about the selection process, Rank added: "We don't necessarily chose the most talented players from the try-out days, but those who have the right personal attributes to be ambassadors for Stoke Park, and whom the members will be proud of.
"November will kick start the busy yearly programme, which includes of one group class and one individual lesson a month. Along with physical screenings, which are delivered in the gym thorough Titleist Performance Institute, and golf-specific fitness programmes tailored to each junior. Each scholar will receive a golf bag and uniform to wear with pride whenever representing the club or playing in club events."
Stay up-to-date: