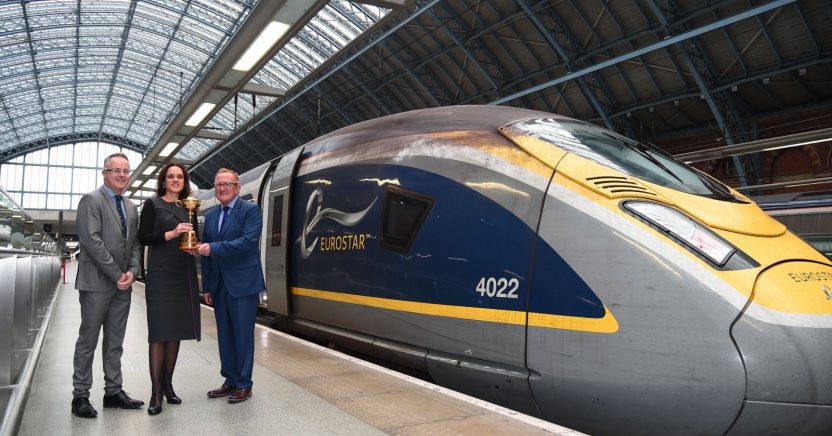 Ryder Cup fever on track to boost golf tourism in France
Featured News
27 October 2017
With less than a year to go until the Ryder Cup gets under way in Paris next September, golf fans and London commuters enjoyed their own rendezvous with one of the world's most famous sports trophies when it went on public display at St Pancras International.
Having returned from Paris and the Year to Go celebrations, which saw European and United States team captains Thomas Bjørn and Jim Furyk engage in a range of promotional activities, including hitting balls off the Eiffel Tower, the trophy was the star attraction at Eurostar's London terminus on October 26.
Fans were able to sit on the European Captain's golf car and have 'selfie' photographs taken with the trophy.
The event also showcased France, next year's host of the biennial match between Europe and the United States, as the perfect destination for international golfers before, during and after the Ryder Cup.
Gwénaëlle Maret-Delos managing director of Atout France UK & Ireland, the France Tourism Development Agency, which hosted the Ryder Cup Rendezvous event, said: "There are 600 golf courses in France, including some of the most beautiful courses in Europe. While France is the most visited country in the world, it remains less well known as a golf destination. The 2018 Ryder Cup, broadcasting from Le Golf National to the world, will no doubt encourage more golfers to choose France, our golf courses and, of course, our 'après-golf', for their golf holidays."
In 2016, France welcomed 82.6 million international tourists, including 11.9 million from the UK via convenient train, ferry and air links. Figures for the first half of 2017 indicate a 5% year-on-year increase in the number of visitors to France from the UK. Among the most popular golf regions for UK golfers are Normandy, Brittany and Provence, as well as the Paris region. Le Golf National is 21 miles from the centre of Paris.
The number of golfers travelling to France could be boosted further after Eurostar was announced as an official supplier of the 2018 Ryder Cup, carrying representatives of the European Team to Paris next September.
Richard Hills, Ryder Cup Europe Director, said: "Le Golf National, Paris and France is ready for the Ryder Cup and will be a wonderful host for the 42nd edition of this match, which has become one of the greatest sports events in the world. In just under a year's time, representatives of the European team will set off from St Pancras International and travel by Eurostar train to Paris. I have no doubt fans and golfers will be making their own journeys to France in the coming months, to play on the country's beautiful courses and support the team next September."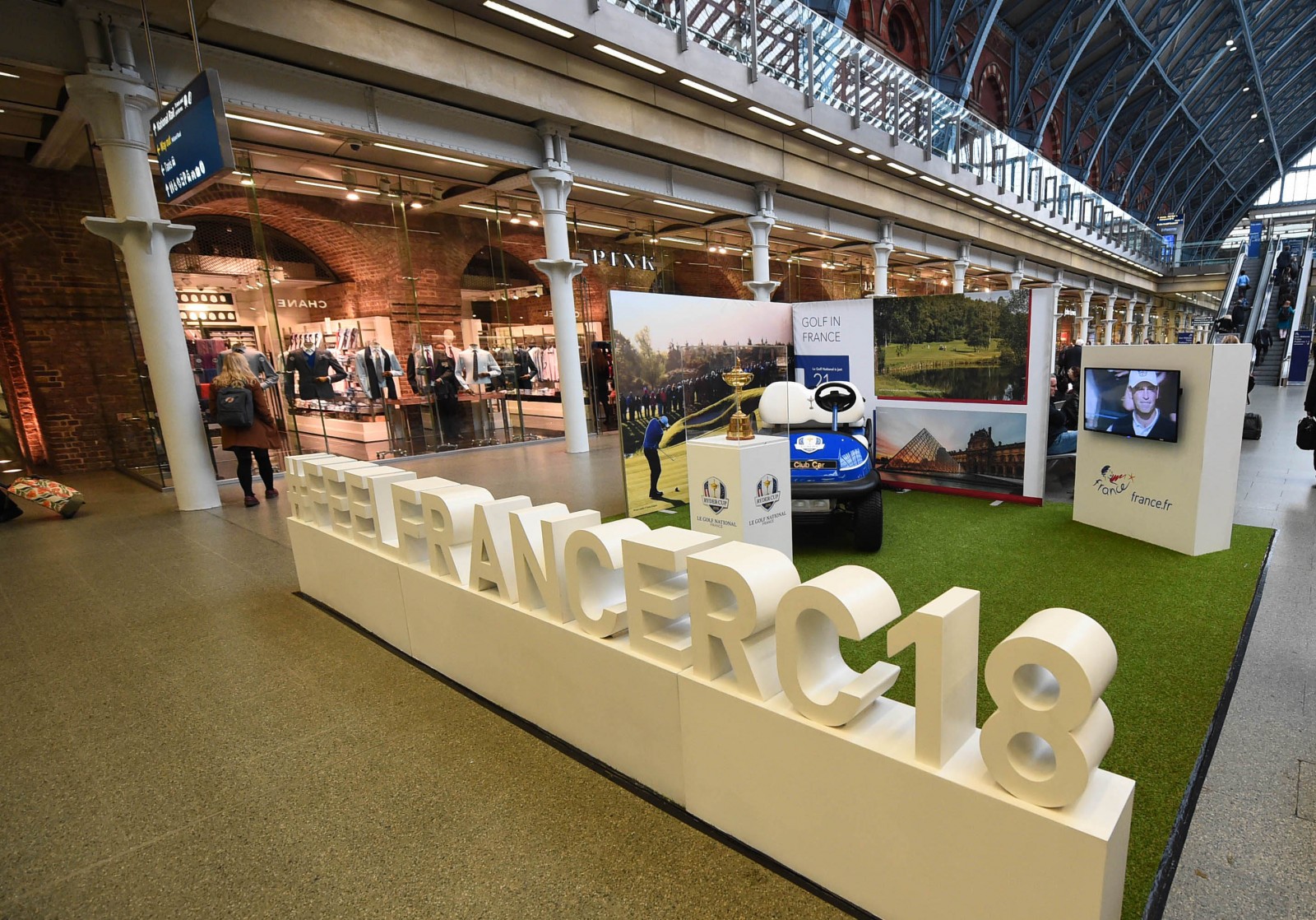 Stay up-to-date: