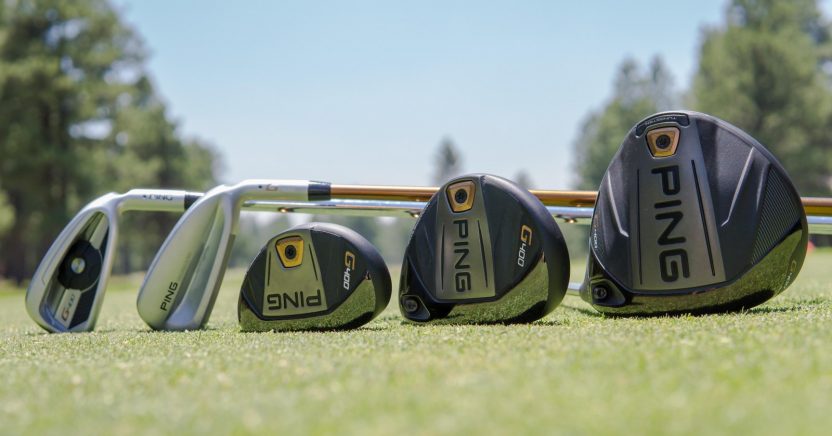 ping unveils new g400 series
Featured News
10 July 2017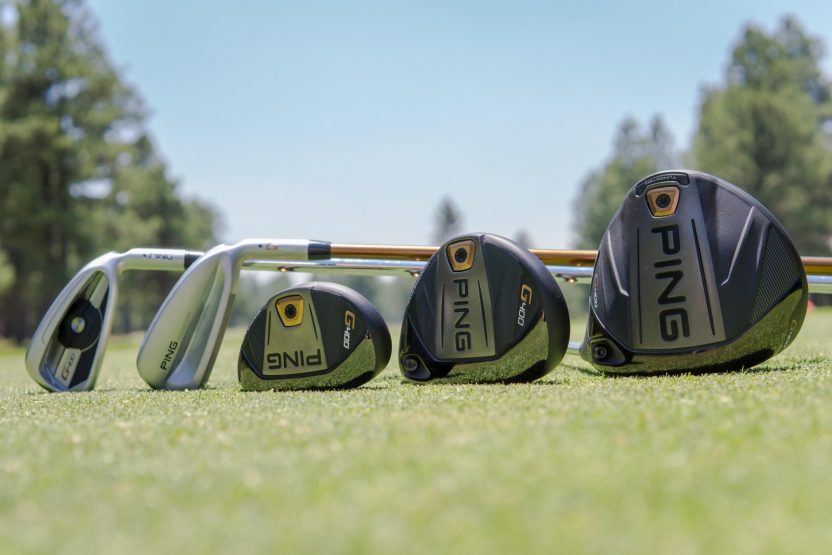 Ping's fastest and most forgiving driver, and an iron that delivers tour-level distance and ball flight, are the headline acts in the company's new G400 Series, which hits pro shops this month.
Breaking tradition with the G Series' traditionally small number increases – the series has progressed from 2 to 5, 10, 15, 20, 25 and 30 over the last 14 years – Ping's new G400 range of clubs marks yet another dramatic shift forward for the brand that has successfully annexed a large chunk of the game improvement market.
Comprising drivers, fairway woods, hybrids, irons and crossovers, the G400 Series is engineered to help golfers improve their consistency, manage their ball flight and hit it further.

G400 DRIVER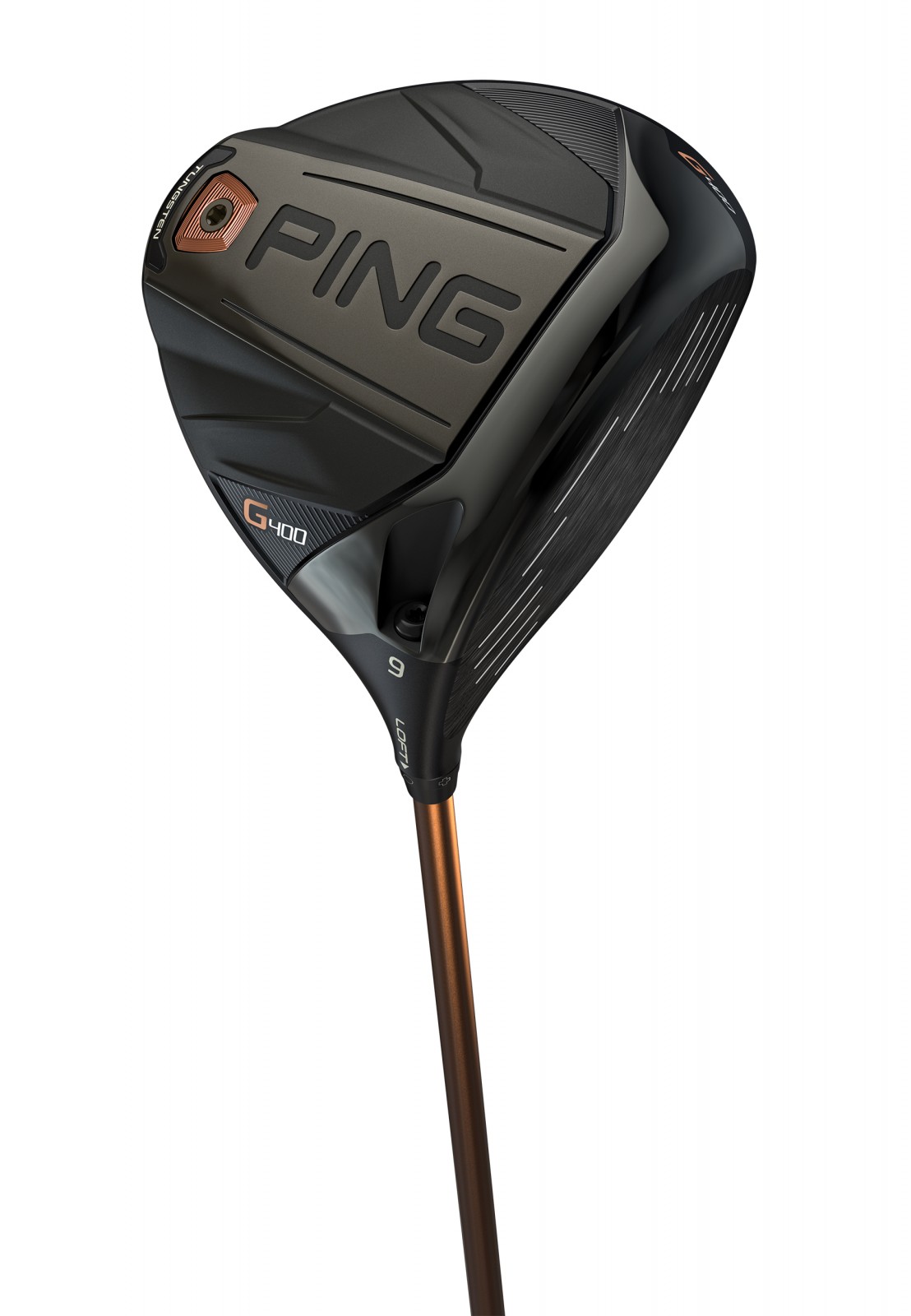 The G400 driver, which has already seen the fastest and largest take up of driver by Ping's tour staff, breaks the trend for big headed drivers, with the head shrunk to 445cc, against a maximum permissible volume of 460cc.  This small, but significant decrease in overall size improves aerodynamics for faster clubhead speed, while raising the MOI higher than any previous Ping driver.
Available in standard, LST (low spin), and the SFT (straight flight) heads, which can be loft adjusted +/- 1 degree, each features a titanium forged face, which is 6% thinner than that used in the G30 driver, 9% lighter, and flexes 16% more to increase ball speed by up to 2mph.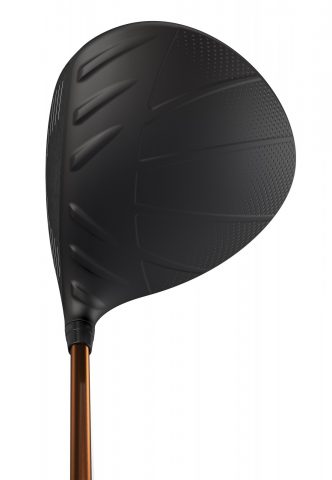 Weight removed from these areas is repositioned low and back in the sole using a high-density tungsten weight. This increases MOI, and results in tighter shot dispersion. A more streamlined crown, with more prominent turbulators, reduces drag by 15% to further boost clubhead speed.
The standard shaft offering boasts a counter-balanced design which features more mass in the head end to increase energy transfer, while a copper paint finish transitions to nearly black to reduce distractions at address.
Loft options: 9⁰ & 10.5⁰ (std), 8.5⁰ & 10⁰ (LST), 10⁰ & 12⁰ (SFT) RRP: £389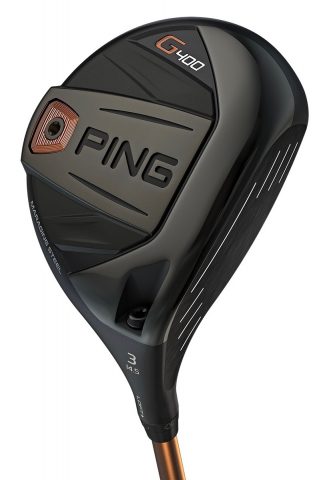 G400 FAIRWAY WOODS
The G400 fairways feature many of the same technologies as the drivers including a thin, lightweight crown for optimised CG and increased MOI, an adjustable hosel, and a backweight that further boosts MOI and stability.
To maximise distance, Ping has used maraging steel in the faces, which is 28% thinner than the G30, and provides a combination of strength and flexibility to create faster ball speeds that launch shots farther and higher.
The range also includes a 9-wood and three SFT (Straight Flight) choices (3, 5, 7)., while a Stretch 3-wood is available in 13° and features a 43-inch shaft, larger clubhead and slightly forward CG location for lower spin.
Lofts: (adjustable up to +/-1⁰): 3W (14.5⁰), 5W (17.5⁰), 7W (20.5⁰), 9W (23.5⁰), 3 SFT (16⁰), 5 SFT (19⁰), 7 SFT (22⁰), Stretch 3W (13⁰) RRP: £240
G400 HYBRID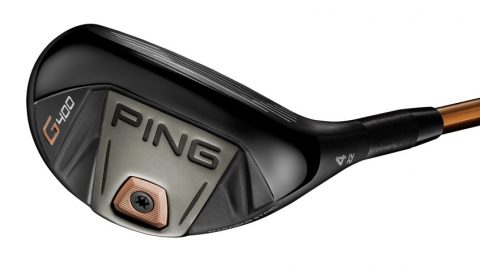 The G400 hybrids feature the same technologies as the fairway woods, including clubfaces that are 11% thinner than the previous G model, which increases face flex by 35%, and adds about 1.5 mph ball speed. Progressive CG locations enable golfers to gap their sets more easily. The 2- and 3-hybrids shifts weight to the toe to minimise a left bias, while the 4-, 5-, and 6-hybrids are designed to launch the ball higher with added forgiveness.
G400 Hybrid: Lofts: 2H (17⁰), 3H (19⁰), 4H (22⁰), 5H (26⁰), 6H (30⁰)
RRP: £200
G400 IRONS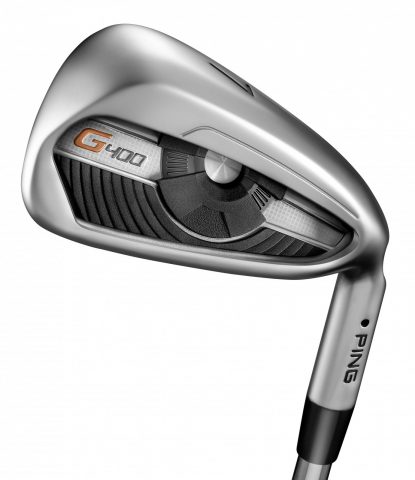 The G400 iron is designed to offer tour-level distance combined with the forgiveness and control. Its COR-Eye technology combines with a new top rail undercut to increase face flexing in a catapult-like fashion for faster ball speeds that launch shots higher and farther with low spin for a strong flight. Hyper 17-4 stainless steel makes the face 40% stronger than traditional stainless steel and allows for a thinner face and 18% more flexibility. A composite back-cavity badge creates a powerful sound and feel at impact, while a hydropearl chrome finish improves turf interaction.
Lofts: 4-9, PW, UW, SW, LW
RRP: £110 per iron (steel), £120 (graphite)
G400 CROSSOVERS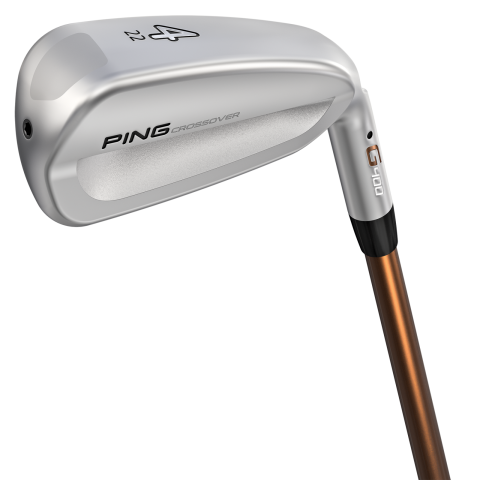 Designed for players who prefer a more iron-like design to their hybrids, the G400 Crossovers feature a forward CG placement that creates straighter, longer shots and 20% higher launch than the previous G model. Other features include a hydropearl chrome finish that reduces friction through the turf, thin steel faces for faster ball speeds and improved sound, and 20g tungsten toe weights for higher MOI and more stability.
Lofts: 3 (19⁰), 4 (22⁰), 5 (25⁰)
RRP: £200
All of the Ping G400 Series is available to pre-order at authorised Ping golf shops around the world from today (July 10).
Stay up-to-date: