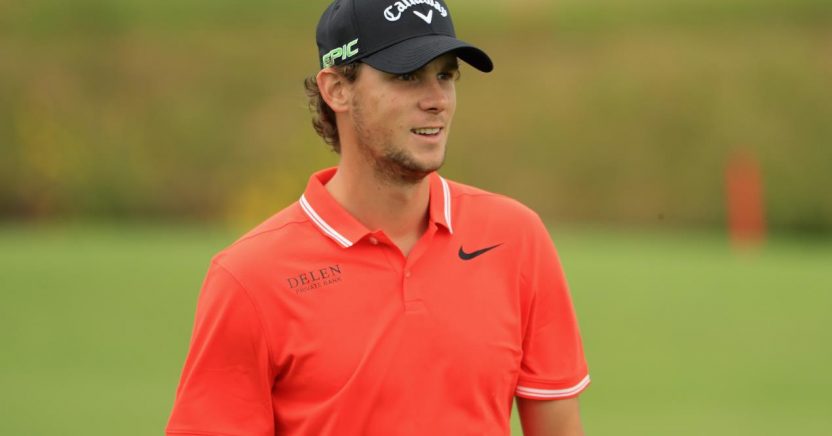 PIETERS TO HOST IT'S A BELGIAN KNOCKOUT
Featured News
25 September 2017
The European Tour will return to Belgium for the first time in 18 years next year when Thomas Pieters hosts the Belgian Knockout – a new event which incorporates a head-to-head strokeplay knockout format – at Rinkven International in Antwerp, from May 17-20.
Ryder Cup star Pieters will host the event, which will be part of the 2018 Race to Dubai. The opening two rounds will follow a familiar stroke play format for 36 holes, before the leading 64 players then go head-to-head in knockout stroke play matches contested over nine holes on the weekend to determine the winner.
"I think it's going to be exciting," said Pieters, who is currently ranked 33rd in the world. "We are going to see an innovative new format and it will make it really exciting for people who come along to watch and also for people watching it at home on TV."
Pieters, along with Ryder Cup player Nicolas Colsaerts and emerging star Thomas Detry, represent an impressive new generation of talented Belgians competing on the world stage, and Pieters believes the time was right to take European Tour golf back to the country.
"It means the world to Belgium to have another European Tour event," said Pieters. "We've had a decent increase in interest in golf in the last few years with Nico's [Colsaerts] Ryder Cup, my Ryder Cup and the Olympics helping, so we thought it was time to get our own tournament back.
"It is a big role for my family, with my sister and brother-in-law promoting the tournament. I'm obviously closely involved with it too, which is a different challenge for me, but hopefully it is going to be very satisfying when the tournament starts."
Stay up-to-date: